Home to the world-renowned Atlanta Tech Village and launch pad for over 300 startups, Atlanta has always been among the 50 best cities in the US to start a business.
But when it comes down to starting a local business in Atlanta, there's a lot more entrepreneurs need to do than just find the right legal entity, secure relevant permits, and keep up with compliance.
While the city offers a fertile ground for small businesses to grow and thrive, gaining a competitive edge and winning over the loyalty of the local community is as challenging as ever. Get a step closer to your goals with the tips below.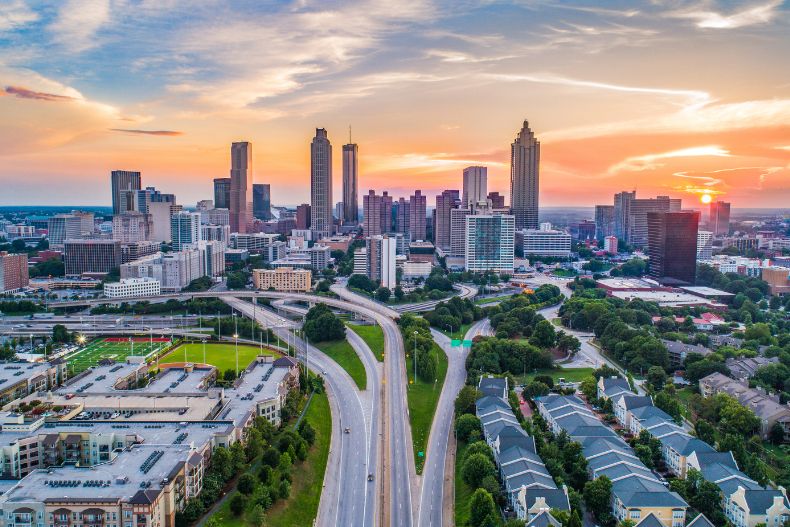 Find The Right Niche To Bypass the Competition
With over 1 million small businesses, the competition in Georgia has never been fiercer. That is why the first step to starting your own successful business is to find the right niche that allows you to exploit your passions and background experience while also bypassing the competition.
Luckily, the choice isn't limited to just a handful of sectors. For example, if you are looking to start your own tech company, Atlanta is a world-class hotspot for Fintech and healthcare IT, ready to provide endless resources to entrepreneurs.
On the other hand, if you are interested in starting a community-based business, you'll be able to tap into the whopping influx of new residents that caused the population of Atlanta to double between 1990 and 2020, thus establishing a solid local customer base.
Use a Reliable Local Courier Service to Deliver Your Products
Most customers today expect products and services conveniently delivered to their doorstep – and 66% of them expect these services to be free! As a small business owner trying to catch up with more prevalent competitors and giants in the industry, the chances are that you will see delivery services as both a curse and a blessing.
However, with the right courier service in Atlanta, you can gain a competitive edge by providing your customers with free or inexpensive delivery options. And, don't forget that reliable and on-time deliveries can work wonders to help you build a solid reputation and loyal customer base!
Look for Local Financial Assistance – and a Mentoring Program!
One of the reasons why Atlanta is considered to be a great city to start a business is because of the wealth of financial assistance programs available to small business owners.
Georgia has always been a pro-business state, and it confirms its reputation by providing local firms with incentives and grants, including a multi-billion tax relief fund. Business owners relocating to Atlanta can also benefit from the Georgia Quick Start program, which aims to provide technical training to entrepreneurs and professionals across the state.
Other programs worth looking into include:
State Tax Credits
Technology Business Tax Waiver
Women's Entrepreneurship Initiative
Small Business Loan Programs
Improvement Grants
Resurgence Grant Relaunch
Don't forget to look for state- and city-sponsored mentoring programs that allow you to find professional support throughout the journey of starting and building your business.
Create a Robust Network For Your Business To Thrive
No small business can thrive alone. No matter whether you are running an online company or a local physical store, it's vital for business owners and entrepreneurs to build a solid network of contacts, suppliers, and partners.
Working with other entities in Atlanta – including charitable organizations, community initiatives, competitors, and businesses offering complementary services to yours – can help you boost your reputation and create a safety net to fall back on during rainy days.
Unsure where to start? Consider getting involved in the local community by participating in local events, fairs, conferences, and local meetings.
Build Authentic Relationships With Your Customers and Community
Today more than ever, customers are looking to build authentic relationships with business owners, community members, and local service providers. They might find your business through virtual or digital platforms, like Google My Business, social media, or your own website.
But consumers are craving social interactions, customization, and personable service – or, all the aspects of the buying experience they might not get when purchasing goods on large online marketplaces. Understand what makes your local business authentic and use this unique aspect to your advantage!