The number of Americans working remotely is higher than ever before. According to a poll by Gallup, the number of people working out of the office has increased fourfold since the 1990s, with nearly 40% of Americans working from their coworking spaces, coffee shops, or from their homes.
At the same time, more and more companies are looking for remote workers in order to expand their capabilities and fill in the gaps. This comes as no surprise, as statistics say that offering the option for remote work increases workers' productivity, effectiveness, and retention, at the same time reducing their stress. In addition, productive remote employees can help reduce the overall costs and sick time in the company.
However, managing a remote team isn't an easy task. It comes with a set of unique challenges that include effective communication, accountability, and time management. In order to make sure your remote workers are collaborating together as a team and contributing to your company's growth, you need to use smart strategies. In other words, you can't expect productivity to happen on its own; you have to foster it!
The following 6 tips will help you make sure that your remote team is productive and stays on target with the company's goals.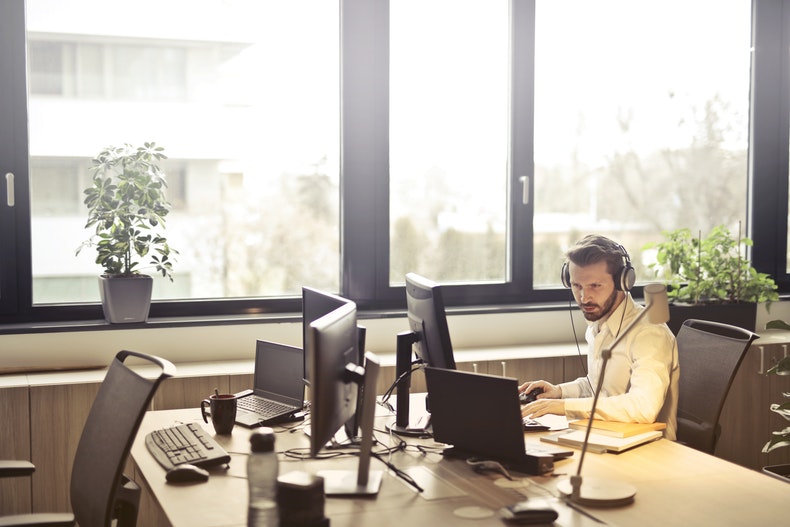 Ensure There Is Constant Communication

Companies that have remote teams have named communication a number one factor for success. Ideally, communication with your remote workers needs to be as efficient as if every worker was on-site. Thanks to tools like Zoom and Slack, constant and ongoing communication can be easily achieved.

Many companies also turn to VoIP (Voice over Internet Protocol) technology. VoIP is a telephony system that uses the Internet to transmit data in various formats: video, audio, files, images, etc. The most well-known examples of apps using VoIP technology are Facebook Video and Voice Chat, Whatsapp, Google Phone, and Skype.

The best business VoIP providers will offer an affordable VoIP solution with a changeable and flexible structure and customized to your needs.

However, to make things easier and more efficient, you should set clear rules about what to use. For instance, Slack can be used for immediate questions and only during working hours, whereas email should be reserved for long term projects. In addition, video conferences and phone calls can be used during brainstorming, feedback, or review sessions.

Use Project Management Tools

Many employers find it hard to have remote workers at the beginning because they're used to monitoring their teams at the office. But if you can learn to allow your remote employees some freedom, you'll soon find out that they can be very productive.

Of course, there are tools to help your remote team to keep track of all current projects and tasks. Asana, Trello, Toggl and many more that will allow employees to communicate about the projects they are working on, set clear deadlines, and make sure that all target goals are met.

These tools also allow employers to track each employee's progress, which means they can easily determine which workers are really productive and which ones are slacking. This way, they can deal with underperforming employees efficiently and on time.

Invest in a Mobile CRM

A mobile CRM (Customer relationship management) is a portable software that helps you manage scheduling, data collection, reporting, and communication. It is especially useful when managing in-office and remote employees because it provides you with a platform to connect the two. CRM will create consistency for both office and remote employees and standardize how both ends of the team function.

Create a Positive Company Culture

As a leader, it is your responsibility to set the tone for the rest of your team. If you want your remote team members to be productive and happy, make sure to encourage them to share their thoughts and ideas and tackle new challenges. Show them that you believe in their capabilities, listen to what they have to say, and ensure they are not overwhelmed by their deliverables.

Create Bonding Opportunities

Remote workers can often feel isolated from the rest of the team. And when there's a disconnection between the remote and in-office workers, the team's synergy is hampered. This gap can be bridged by enabling and encouraging all employees to interact regularly through social media platforms. Informal modes of chatting and sharing can help connect teams better and improve the cohesion between people in and out of the office.

Acknowledge Achievements

Everybody loves when their hard work is appreciated. Recognizing a job well done is the best way to motivate your employees to perform better and improve productivity.

Team leaders can easily get overwhelmed by their daily tasks and forget to acknowledge employees' work and efforts. This is especially true in the case of remote employees. But if you build recognition into your remote culture, you will significantly boost employee engagement. Just a small thank you email or a personal note on Slack can make a big difference.

In addition, try to celebrate the company's accomplishments together. For instance, if you're having a celebration in your office, include the remote employees through a video conference or ship them a drink so they feel included in all aspects of the job.
Final Thoughts
Not all companies can have remote teams and make it work, but some have figured out strategies to make remote work worthwhile. By using various tools, companies can make sure their remote workers have good communication and stay on target with the goals.