The rules of business have changed somewhat as the pandemic has torn through almost every industry out there. Now, companies are being forced to adapt, adopting new skills, or polishing up the old ones just to survive. 
Only the right set of business techniques can chart a safe passage through the pandemic, enabling your company to come out the other side to brighter pastures. Still, it's not easy, and with the ever-unpredictable nature of the current crisis, there's no guarantees as to which technique will guarantee your success. 
Therefore, it's best to employ a healthy combination of all of them, just to be on the safe side. With all of this in mind, here are the 6 business techniques that are essential during a pandemic.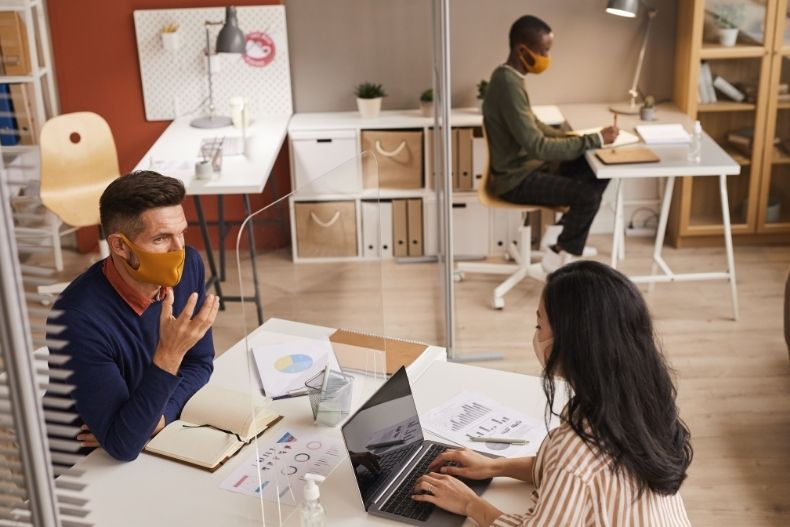 Remote Working Opportunities
Remote working was always going to be the future sooner or later. However, the arrival of the pandemic caused things to surge ahead here, and now there's no turning the clock back. 
In August 2020, there were signs that workers wanted to continue working from home even as Prime Minister Boris Johnson encouraged people to return to the workplace when able. It works in the favour of people who have childcare responsibilities, ailing family members, or local lockdown restrictions to abide by. During a pandemic, each of these issues has been highlighted to some degree.
Furthermore, during the pandemic some workers have simply discovered they're more productive when working from home, according to the source above. Fewer meetings, less chatter, and eliminated commute times mean that people can be more willing to busy themselves with their work. In the end, remote working opportunities can bring in a wider range of optimal talent, and bring your workforce into the modern era, pandemic or no. 
Search Engine Optimization
Search engine optimization (SEO) yields many opportunities for your firm to enjoy. It can expand your company's prospects at the best of times, and ensure you stay sufficiently afloat during the worst. 
SEO is typically implemented in your website's 'blog' section, baking in trending keywords to appear higher in search results and thus draw more web surfers into your domain. Even if you're running a sports shop, a sports blog with all your thoughts on the latest industry news can just keep your business relevant and visible to the consumer. 
If you have any doubts, then this is why you should invest in SEO, with an article from Business Case Studies detailing why its so incredibly vital to your firm's future. Generating organic traffic, healthy investment returns, and the boosting of your brand trust are just some of the in-depth features on their list, among many others. It's all broken down so that all the information around SEO is more comprehensible, and if you need some help, companies like PWD can step in and provide it.  
Cheap, Flexible, Effective Delivery
Businesses have greatly depended on delivery options in recent times, and so too have their consumers. There have been surges in recruitment in this sector in the hope of keeping up with all the demand of online orders.  
Cheap and flexible delivery affords many opportunities to a pandemic-stricken business. Perks include: 
Securing a competitive edge: 

Quality delivery lets you stand toe-to-toe with your competitors in these trying times. If you can please a customer sooner, that gives you an edge. 
Showing You Care:

Expensive, restrictive, or sub-par delivery services tend to paint a picture of a company's overall attitude. If they can't be bothered to send out their goods on time for a cost-effective sum, why should the customer care?

 
Building customer loyalty:

Some businesses are all talk, but the delivery side of things tends to be the proof in the pudding for most consumers. Once you succeed here, they'll know they can depend on you, and may return to do business with you in the future. 
Spurring on Growth:

If you can get your goods out in a speedy and affordable manner, it won't take long for satisfied customers to spread the word of your efficiency. There are more poor delivery services today than magnificent ones, so doing well in this area will help you stand out like a diamond in the rough. 
Delivery costs and logistics are the final hurdles that customers need to get through before finalising their order. If the expenses are too high or the waiting periods are too long, then it's highly likely that potential customers will abandon their digital baskets then and there and seek a better deal elsewhere. In the end, delivery is what gives customers the final push to do business with you, so homing in on this part of your firm is key. 
Nurturing Business Partnerships 
Unfortunately, many companies have been subjected to making some of their staff redundant owing to difficult trading conditions. The circumstances are heart-breaking, but it's important that these tough decisions don't break your business entirely. 
'Everyone is in the same boat' has been a phrase that has frequently been bandied about in the media and amongst social circles. While some people undoubtedly have things worse than others, everyone is likely experiencing some degree of struggle. Tapping into that could yield some great opportunities for all… 
For example, creating new business partnerships could help carry you through this fragile period. Alternatively, if you have existing corporate relationship already in place, then now could be the time to call in a few favours. Content creation, delivery, graphic designers, brand specialists, and a host of other services are available that could provide some stability during the rocky periods of leading your firm. 
It's also worth mentioning that any arrangements you make here needn't be permanent. During difficult times, many companies need to pull together and take exceptional measures to ease the pressure on their business. If you can't afford full-time staff, it might be that the occasional one-off trade off with a partner could seal some breaches.  
One-on-One Meetings
The coronavirus pandemic has been a stressful time for many and keeping up appearances at work during extraordinary times is inadvisable. People need to feel at home in the workplace, to an extent, and that means airing some grievances whether they are personal or professional in nature. 
One-on-one meetings could be a good opportunity for clarity on how people are doing and where things stand. Perhaps they can also bring moments of levity or help strengthen the bonds between a manager and those working beneath them. It's important that everybody is somewhat isolated during these times, and woes can take a serious toll if they're bottled up for too long. 
Contrary to popular belief, many people secretly love meetings for a number of reasons, but chief among them is the opportunity to be open and honest among colleagues. Reading facial expressions and abiding by social ques just helps people get to the heart of matters quickly, whereas written emails or messages can be somewhat convoluted and misleading. Meetings are anchored to a sense of real consensus and connection, and in uncertain times, those things would most likely be welcome among many of your workers today. 
Ultimately, something like a one-on-one meeting can be a release valve of sorts. If everyone in the workplace can have a real conversation every so often with the people they work with, it will humanise the work environment and boost staff happiness. Productivity and even higher rates of staff retention could follow on from there, too.