If you want to work in a less strict environment and want to be your own boss, starting a small family business should be your cup of tea. Working in a hierarchical company with lots of managers and top personnel to report to can get overwhelming and stressful. As an entrepreneur, you can be the chief executive officer and work with relatives to whom you can entrust everything about your business.
Family can be the best business partner you can have. No matter your business idea or opportunity—whether you plan on starting a design firm or opening a brick-and-mortar retail store—there are significant perks to operating a small family business. However, like any other business model, there are essential strategies to apply in order to scale a family business.
Consider the following tips to make your small family business successful: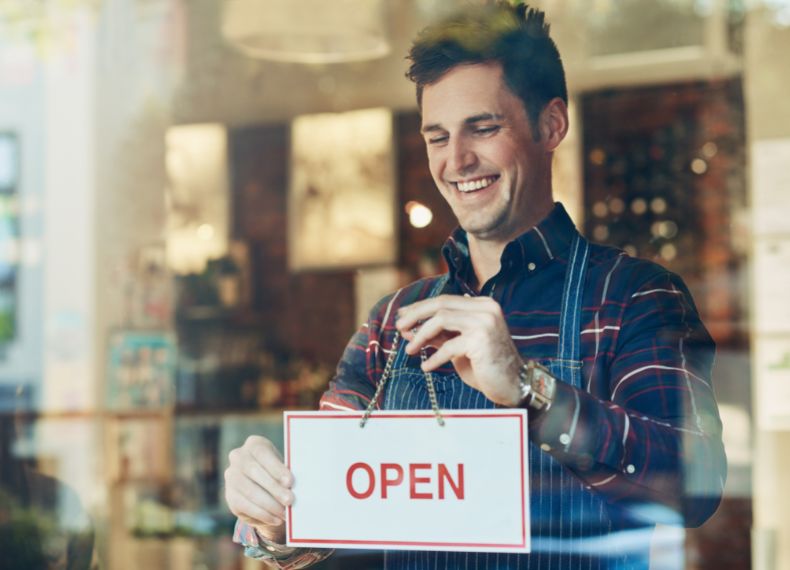 Find Additional Business Funds

One of the downsides of starting a small family business is the limited investment and seed money. There could be a lot of concepts that you'd like to try but won't be able to because of a lack of resources. The good news is there are small business financing alternatives that you can consider to generate more funds for business expansion or improvement.

The key is to stick to the best funding option that matches your business needs. Ensure to invest them carefully and create a sturdy financial plan to maximize your additional investments.

Prioritize Effective Communication

Any relationship, whether it is a family or business relationship, requires communication. And applying effective methods to communicate can make such relationships stronger, which overall yields business success. Working with your family members may mean you'd have many opportunities to talk and converse. However, there should be a thin line between personal matters and purely business topics.

Before applying the most effective communication methods, you need to separate personal and professional settings and environments. Every family member needs to know what they need to do, even if they already have ideas about their tasks. One good way to improve communication professionally is to have a group chat on a communication tool or app. Everyone can raise their work-related concerns on this platform.

Meetings are also necessary even when you're together most of the time. Ensure that communication methods are clear and official. There's nothing wrong with having differing opinions. In fact, discussing the different opinions would be healthier to create better decisions and positive changes. Meet weekly to review progress, discuss disagreements, and resolve issues.

Keep All Roles And Responsibilities Clear

Although family members may have similar skills, duties should be assigned to avoid conflicts. Before launching the business, delegating roles and responsibilities to your family is vital.

Choose what department and jobs will fall under a specific person. The roles should be chosen based on skills, background, and weaknesses. It would be best to create different departments and decide the members' roles and tasks. Put them on paper so everyone can refer to them as a guide.

Implement Effective Business Workflows

When you move from being family members to being business partners, it can be difficult. A clear set of guidelines will be extremely helpful. You need to make the workflow as organized and seamless as possible when it comes to working processes. This is one crucial tip to make your small business successful.

Make sure everyone in the family gets to provide their suggestions and two cents regarding work procedures. Whether there are new implementations or modifications, everyone should consider each other's opinions.

Apply Innovative Ideas And Strategies

For a start-up business, the decision-making process can sometimes be too limited. A web of family relationships can sometimes obscure fresh, innovative ideas. By being in the know and constantly updated on the trends in your industry, you can place your small family business in a better market position.

Organize brainstorming sessions with your family business partners and ask everyone to suggest any new thing for the business. Whether it's a new product, a marketing campaign, or a change in the workflow, everyone should feel welcome to share their business knowledge and ideas.

Plan For Growth

Business growth is one of the common goals for most entrepreneurs, and this should also apply to your small family business. The best way to grow your business is to leverage your strengths and build more strategies to increase them. Consider hiring more employees if you think that your family members are getting more tasks than they can bear.

Employees of any company wish to grow in their careers. Hence, it's wise to speak to your family business partners and ask what they want to do to grow in the company they're part of.
Conclusion
When you start a business with family members, it can be fun to build something together. However, it's not as perfect or easy as you expect. Like in other business types, you should create effective strategies and ways to make everything work out for the best. Hopefully, you can apply the tips in this article to make your family business succeed.