The global economic landscape has undoubtedly been in a state of flux over the past few years. Virtually all industries have undergone major changes in the face of digital transformation trends, from the scale and complexity of their digital assets, to the utilisation of modern technologies in their workflow processes. 
These large-scale transformations have naturally prompted small business owners in Australia to consider the options and growth opportunities that are available to them. Thankfully, this new financial year heralds the perfect time to start making educated investment decisions to help your own small business grow. 
So what methods should small business owners be using today to help their enterprises compete with the big dogs? We'll be outlining just six different growth strategies that you can put into effect to help your business grow in FY24.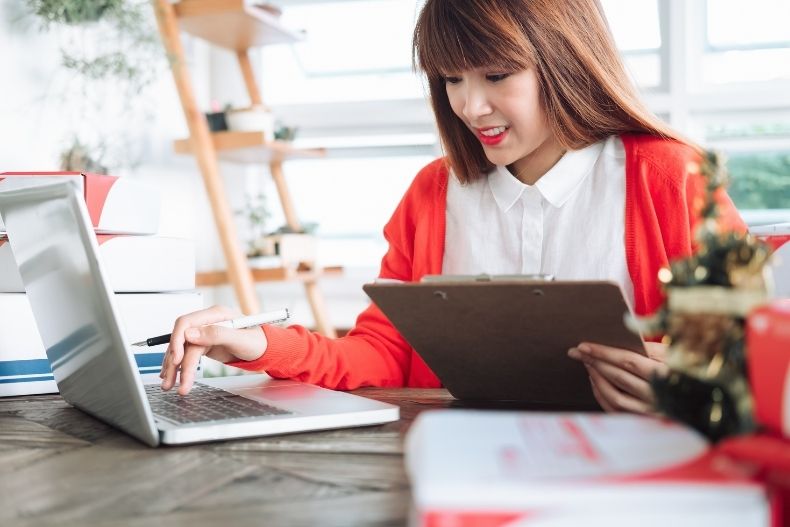 1. Assess and mitigate risks to your business
If you haven't done so already, the first thing you'll want to do is secure a suitable insurance policy for your small business. When it comes to selecting small business insurance in Australia, it's imperative that you consider not only the risks associated with your company and wider industry but also the likelihood of those risks occurring. If you're able to consider both of these factors, you'll be in a stronger position to finalise insurance cover that is perfectly tailored to suit your business' needs, both in the immediate as well as over the course of your business' projected growth. 
We aren't saying that you should allocate more of your budget toward securing insurance and conducting risk mitigation processes. In truth, it doesn't necessarily have to cost you in order to keep your business secure. In fact, securing the right insurance policy and establishing all necessary risk mitigation processes (i.e. scheduling routine electrical safety inspections and other workplace safety and maintenance appointments) will be more likely to save you money, as you can be rest assured that your company will maintain a level of protection in the event that you'll need to make a claim. You may even be able to claim your insurance premiums back on tax, making this particular growth expense well worth it in the long term. 
2. Move your focus to established revenue streams
It's common for growth-minded business owners to place more weight on the need to build new revenue streams as a means of diversifying their company's earnings. Although new revenue streams can be valuable for a growing business, there is such a thing as investing 'too early' in this particular growth model.
For starters, if you don't have the body of staff required in order to feasibly maintain these distinct revenue streams, then you may find that your customer service takes a hit due to your employees being under the pump. Similarly, if there are glaring issues with your established revenue streams, rectifying these concerns first can help strengthen your company's offerings moving forward, allowing you to strengthen your reputation and boost your customer retention rate. 
As it's been proven to be more expensive to sign on new customers over keeping existing customers, growth-oriented small business owners simply cannot afford to take their focus from their existing revenue streams until those streams have been optimised to provide the best value possible to your established customer base. 
3. Develop strong digital marketing strategies
With more and more companies investing in their digital footprint, it's essential that modern small business owners do the same. You can lay the groundwork for a strong digital presence by registering your business with Google Business and setting up your work address through Google Maps in order to start accruing Google reviews. 
Taking advantage of Google Ads and other digital advertising channels like Facebook and Instagram can also help you organically grow your customer base and promote sales or other promotional offers directly to your target audience. If you're uncertain about how to make your digital ads as effective as possible, then we highly recommend reading up on the best methods to develop a strong digital marketing strategy for your small business. 
4. Invest in promising talent
Although small business owners are expected to wear many hats in order to manage their enterprise, there should be no expectations for you to learn how to manage anything and everything wholly independently. In actuality, a business owner who's looking to prepare for company growth should ideally be focused on freeing up their work hours so that they have the time and space to think about innovation and growth strategies, rather than just treading water with ensuring their core workload gets done.
With this in mind, it's imperative that growth-oriented business owners start investing in people as well as investing in themselves. Establish strong employee onboarding processes and place employee performance and feedback structures to help improve the likelihood of your staff sticking around for the long haul. If your business feels like an environment where your employees can grow and hone their own skills, then you can hire staff with greater confidence that they'll be just as invested in growing your business as you are. 
5. Attend industry and community events to grow your network
One of the best steps you can take as a small business owner is forging strong connections with like-minded individuals in your industry or even fellow business owners in your community. Establishing yourself as a trusted figure and staple business in your local community can help you easily build a loyal, local customer base. 
But how exactly do you reach a local audience most effectively? Whilst investing in the appeal of your storefront is definitely worthwhile, it can still only do so much. You still need to provide customers with an incentive to enter your store and engage with your business offerings. This can be done by ensuring you maintain a company presence at local events like community festivals and fairs. 
Similarly, attending trade shows and other industry events can help you promote your brand organically to a wide audience of your peers and even other prospective customers. Building your own personal and professional networks can also be a great way of connecting with promising talent. In other words, if you're struggling to find the right staff to help facilitate your business growth, attending industry events may help you stumble upon some highly motivated professionals or individuals who could join you for the ride. Sometimes it's all about being in the right place at the right time. Attending industry and community events is just increasing your chances of being exactly where you need to be! 
6. Consider your company's social impact
Finally, as the emergence of the digital age has coincided with increasing calls for businesses to be climate conscious or just generally socially conscious, focusing on nurturing your company's own social impact can help attract like-minded consumers. For instance, if you manage a bakery, wrapping your loaves in recycled paper bags rather than plastic bags can help attract a select clientele, who may not even be averse to paying a little extra to offset the costs of those paper bags.
If you manage a retail business, then a similar approach could be put into place, perhaps even alongside a soft plastics recycling scheme so that any waste produced by shipping inventory can be disposed of responsibly. And if you're managing a business that offers services, then you could perhaps do your part by establishing a corporate giving program, using energy-efficient lighting, heating, and cooling systems, or other eco- or socially conscious initiatives.
Just be sure to share these initiatives and focus on your social impact with your customer base, either through promotional materials, in-store signage, or even on your website by setting up a dedicated social impact page to show you're extra committed. 
Takeaway
As you can see, there are a variety of ways that small business owners can help their company reach new heights in FY24. And even with this little guide and all its suggestions, finding the right growth opportunities is truthfully a process that's unique to your business. So seek out any potential opportunities that come your way and do whatever you can to make sure you're ready. 
Remember, improvement is an ongoing process. Continually reassess your strategies, monitor results, and make necessary adjustments to ensure sustained growth and success for your business.