In the 21st century, digital technology has risen tremendously; therefore, it has brought about so many business opportunities that people would have a variety of options to start a business and be their own boss. All that is required is to have the right business idea that you can start and make money online. All these business ideas provide opportunities, if successful, to make passive income and will lead you to financial freedom.
In this case you may want to start a business and become a full stack developer. This may sometimes be a side hustle to add you more money on top of your full-time main job, while others start a business as their main source of income. As a matter of fact, hobbies can be turned into a very successful business idea in 2020. If well planned, you can monetize your hobby into a business using digital technology. Let's take a look at the Best Business Ideas You Can Start in 2020.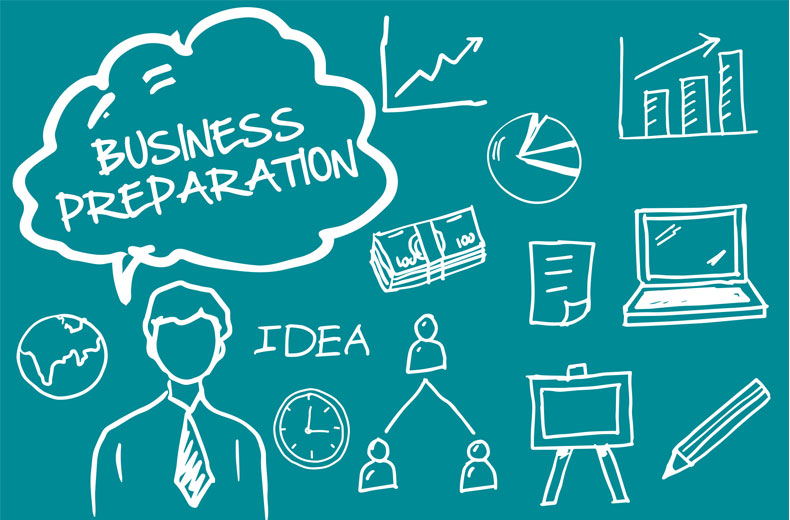 Starting a Blog
This is one of the best business ideas that one may think of since it offers a wide range of things that you can do online. In many cases you ought to choose among the following:
Coaching or consulting
Selling your own products example commerce.
Selling someone products such as affiliate marketing
This can be done by choosing your area of specialization based on the blog niche. This is done by
Choosing the domain name and setting up.
Become well-versed in content writing and SEO writing this helps to rank your business
Link building and guest post, this helps in building domain authority
Lastly, you can monetize the blog. This is done by using the right strategies at every stage of the blog's growth.
Coaching and Online Courses
Today people love to buy online courses and look for professional advice all the time that they are ready to pay for. This is because it's one of the fastest ways you can excel and succeed in doing something. For instance, one would like to know how to cook better or lose weight very fast. You can get thousand of such coaches, and all you need is to just have done a few Google searches.
Nowadays, there is a rise in demand for different coaches and consultants in various fields, such as fitness, relationships, health, and life coaches. By starting a Coaching and Online Courses in this era is one of the lucrative careers that offer several niches you can choose from.
This has been made easier since you can share this knowledge and expertise through an online platform such as social media. If you have a certain hobby or an expert in doing something, technology offers an opportunity to convert it into an incredible business idea, thereafter earning some substantial income.
You can set up a Facebook page or even a podcast where you can reach out to people looking for online coaching classes. Other online platforms that you can use include Thinkific and Teachable. You only need to register and start your business right away.
It's now easy to build your own coaching app to collect recurring revenue from your clients with easy video consultations. This Passion.io review explains one platform to quickly create your app and get your first sales.
Selling Products
People who have the ability to aid others to do some and get desired results from a certain topic can be a potential business idea. This can help you to earn an income monthly even without the urge to start online stores for physical products.
This is a form of online education and the recent past. It has become a booming business earning billions of dollars annually. In doing so, several people are able to learn how to grow vegetables, play guitar sports, among others. If you have the skill and knowledge, users can use it to earn some cash as you sharpen other people's skills.
Websites
This is another great way that you can earn money online. This is possible since this can be done while you are working at home and selling these websites. As a developer, you can build sites that can be found using search engines. You can help people to develop business ideas using online web pages. Several businesses that use the website are able to effectively do their marketing, a brand that increases their reach and generates leads. Every business requires one, and it is not that expensive. Before you get started, you can do one free of charge for a friend. Who will, later on, help market your business and start selling them.
Affiliate Marketing
Affiliate marketers can generate a good income, depending on the niche. It's possible to make a 7 figure monthly. This can be done by creating your course by writing sales letters, building shopping carts, delivery advertisements, marketing, and emails. This is done by developing your online business in which you can advertise other people's products and services on your website and sell them.
This is done by writing an excellent sales copy for the products the client might be interested in and buy it. You can, later on, do a follow up on the sale that you have made. This is the best way to attract more customers to your business hence translating to higher returns.
Membership Websites and Programs
This is another great business idea on membership programs. This allows you to do many tasks each month like offer products/services to your members. Membership programs help get great results as you help people with their needs. It also helps people excel in things they don't know and teach them how to do it. Thus, they pay to get the much-required information or learning. They can access training to ask questions as they get individual help.
Selling Digital Marketing Services
Digital marketing businesses offer local business options to several people. It allows more reach to people who dont have its own online platform. You can make use of free-platforms like Instagram, Google, Facebook, Youtube, etc. to start in setting-up yours.
Digital marketing is more effective than just placing advertisements online. This is because of the higher opportunity to get and connect with potential investors that can help grow and gain exposure to your business.
This is a fantastic way or opportunity for you to earn some money from home.