A List of Software Applications for Managing Projects
Author: Quennie Alboro



Project Management is probably one of the most important aspects of business. It is where the planning, managing. and the execution aspect of business happen. Its main objective is to create a systematic and organized managing of the projects with an end goal– produce and finish the projects efficiently and effectively.
Both big and small or startup businesses need effective tools that can help them in improving their methods of planning, managing accounts and budget, controlling operational costs, or allocating their resources.
With the advent of technology, these tools and services have even continued to develop and enhance the process through the use of project management software. This software will not only give you a more organized and systemic business operations but also convenience and a faster way of managing your projects. However, know that there is a need for every business to identify its needs and goals in order to choose the most suitable project management software. If the software fits the company operations system, it can carry out majority of the basic functions of management.
7 Project Management Software Applications
To help you choose the applicable Project Management software for your business, here's a list consisting of Software applications that can help boost your companies' productivity and manage projects effectively.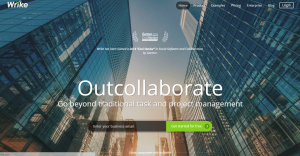 Wrike offers services in traditional project management functionality, resource management, task management, reporting, learning, support system, issue tracking, customization, collaboration and even in budgeting. The software caters from small to large companies.  Wrike is best in task management system. The latest features that Wrike offers to its users are:
Subtasks – this feature supports the team in breaking the large task into smaller ones. It adds manageable portions to improve the team's productivity.
My work – it's a home – base feature that allows the team to keep track of their entire task.
Notification center – this feature alerts the team of every task that needs immediate action.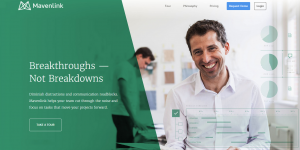 This software applies to the three key areas in management: task management, team collaboration and file– sharing. The goal aims to collect or merge the activities, tasks, conversations and financial information to improve productivity and time efficiency. The software will provide and dashboard that shows the overview of the activity streams and projects. Mavenlink can be used by all types and sizes of organizations and companies. Some of the industries that use Mavenlink are advertising, marketing, IT services, management consulting, graphic design, engineering and architectural firms or companies.

3.Jira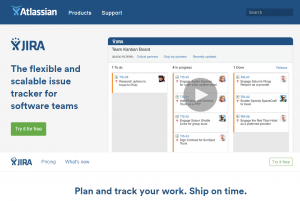 Jira offers the same services with other software when it comes to collaboration, budgeting, customization, learning and support, resource management, task management, notifications and traditional project management and issue tracking. But what makes it different is that they assure the users with its fast and active project management system and an above average level when it comes to issue tracking. It is available and can be used by both small and large companies.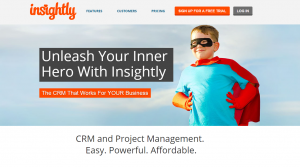 It is potentially available to small to medium – sized business that has a few sales employees and a small number of customers. Insightly is a web – based Customer Relationship Management (CRM). It's also a project management application that helps businesses keep all the information that they need in one place. In this way, they can successfully interact with their customers. Insightly also has the ability to bring the projects and the people in one dashboard to keep them posted. It is affordable, easy to use and accessible. Some of its features and benefits are:
Built – in project management functions
Versatile dashboard views
Powerful data organization, integration and automatic
 Safe and reliable infrastructure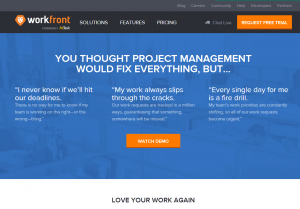 Workfront has evolve as project management software from just merely managing and organizing tasks to and enterprise work management application that can perform an entire lifecycle of work. The change in its name from AtTask to Workfront means that their objective is all about work. It is best for medium to large-sized teams and companies. Workfront has a ready-made deployment for Marketing, IT and Services teams. Its benefits and features include:
Work management and workflow automation
Project management
Collaboration, reporting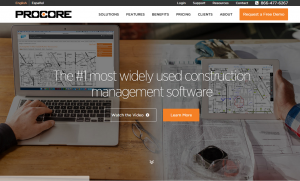 This project management software was purposely made for construction industry. Procore integrated the latest technologies to provide a simple way but at the same time, a very secure cloud – based software. A lot of construction companies around the world are already using this application to manage construction teams and projects to come up with effective and efficient results. Procore includes:
Project Dashboard, Scheduling, Reporting and Timecard
Document Management, Directory Permissions, Email Tracking, RFIs, and other communications
Contact and Change Management, Bidding, Security, Integrations, Mobile apps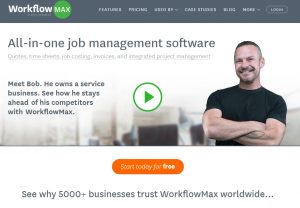 WorkflowMax is for small to medium-size service businesses with between three and 50 number of employees. This project management solution has been used by businesses that involves, marketing, creative, architecture, consulting, IT, building, engineering, and construction industries.
The strength of this software includes:
Project Start Tools
Project Management Tools
Business Growth Tools
These project management solutions do not only help the company in managing their tasks and projects, but it also improves the teamwork and collaboration of the team, thus, improving productivity. It enhances the way the team communicates with each other.