Whether your small business runs its daily operations from a tiny garage, your home, or rented office space, it pays to think in terms of functionality, efficiency, and productivity. These cutting edge technology devices can boost your company to new competitive heights.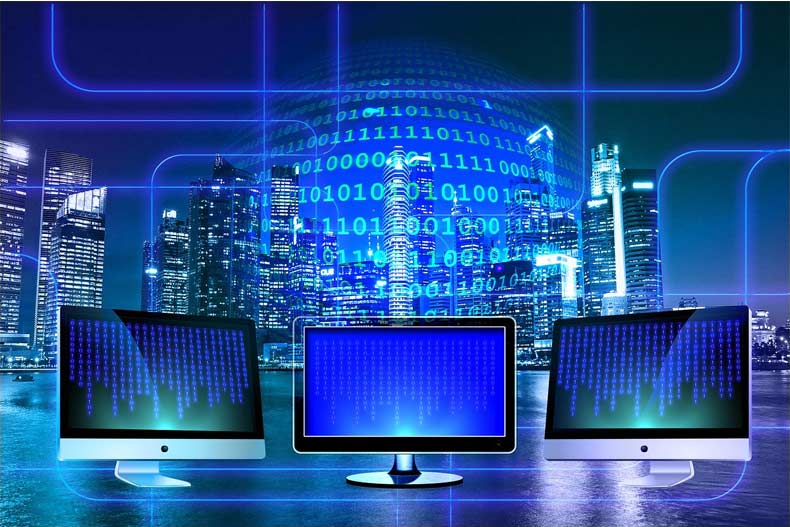 1. HP Folio Ultrabook
If you're a fan of easy-to-carry gadgets, go for the HP Folio Ultrabook. These notebooks are not only noticeably smaller and lighter than their laptop counterparts, but they are also equally as powerful. The Folio from HP is just over three pounds in weight – slightly heavier than the MacBook Air but nevertheless filled with all the features you need to be efficient at running your small business.
2. Logitech BCC950 ConferenceCam
While your laptop's and tablet's built-in camera will suffice for one-on-one chats, if you add more than two people to the schedule, things can escalate from good to ugly pretty fast. This is when you'll need an add-on camera and there is none other perfect than the Logitech BCC950 ConferenceCam.
This conference camera is crafted by the trusted Swiss device maker, Logitech. It's surprisingly lithe for a full-motion, HD studio-quality webcam that zooms, tilts and pans. If you've followed ESPN, then you've seen how well the Logitech cam can work (minus the camera crew and pulley system, of course). It's just about 20 ounces, and with the proper broadband internet, this tool will deliver top-notch video and sound for small meetings and conferences.
3. Clear Hub Express
Clear Hub Express is a light-speed 4G service that starts at about $35 per month with no long-term contract. It's a combination of a modem and wireless router to provide fast internet service to your business or in-home office. The simple design eliminates all the fuss and issues that come with installation and setup required by other routers.
4. DocuSign
Tired of the reams of paper taking up cabinet space in your office? This is why you need DocuSign, an insanely effective and powerful online tool for inking deals with contractors, vendors, and clients.
With DocuSign, you can upload files and share them securely with business partners, clients, or customers. The intended party gets a notification informing them that they need to sign a document, and when they log in, they can draw their signature or initials in the appropriate blanks and boxes. No need to panic if your signatory is in Vancouver and you're in Mombasa – DocuSign bridges the gap by helping you put ink on it.
5. Portable POS
With more and more customers choosing to go cashless and contactless when it comes to payment methods, a portable POS will not only endear your business to the cashless society, it will also provide a safer and quicker means of completing transactions.
Whether you are a storefront business or you're selling a service or a product on-the-go, a portable POS is a great business asset. There are many POS devices in the market, but make sure to get one that supports both credit and debit cards.
6. Mobile Power Bank
Now, who doesn't need a power bank in a world of erratic and growing energy needs? We recommend the Orico SC28 power bank if you are out looking to supplement and complement your energy needs. With its 28800mAh capacity at your disposal, you can charge your laptops, tablets, and phones on-the-go without ever having to worry about being disconnected.
Made of aluminum alloy, this power bank has two USB ports and a DC output. It also has a small display that keeps you notified about its battery level. This will be especially useful when you need to travel on business or service customers in the field.
7. Wireless Printer
If your company needs to print documents on a regular basis, you'll want a wireless printer that can conveniently send documents to the device without having to go room to room, plugging in your laptop. If you get an important email while on a plane or in the car, you can simply send it to the server and have it signed by the necessary party in a matter of minutes. No more fussing over Ethernet cables or patchy internet connection – just connect to the same Wifi host and voila! You'll have perfect prints when DocuSign is not an option.
Technology is the key to the future success, so make sure you're stocked up for 2020.