Ink might not be the first thing that comes to mind when you are planning ahead for your business. However, printing is an important part of every business, and getting the choice right can have a real impact on presentations and pitches. So, in this article, I want to talk about choosing the right ink to meet your business needs.
Pigmented Ink
Pigmented ink is made from an insoluble colourant that is suspended in water. When you apply it to a surface, this suspended colourant is what binds and prints on the surface. This makes pigmented ink more durable. In fact, pigmented ink prints can last decades (some claim they can even last centuries!). This makes them an ideal choice for something that is permanent, or for printed records and archives that need to last for a long time.
Similarly, as the colourant is insoluble, pigmented ink prints are waterproof. This makes them a great choice for any kind of outdoor work, or displaying in damp or humid conditions.
The major downside to pigment inks is that they offer a less vibrant range of colours than dye based inks. So, if bold, bright and colourful prints are what you are after, it might be worth looking at dye based inks.
Eco-Inks
As with any industry, environmental concerns are increasingly putting pressure on the printing industry to adapt and to modernise. In particular, many of the harsher chemicals used in inks are being shunned in favour of something a little greener.
A number of brands (see https://www.needham-ink.com/) are researching and developing new ranges of eco-inks. These are designed to offer the same functionality and price point as other inks, but steer clear of harsh chemical solvents and fixatives. This is a relatively new area in the world of printing, but it is certainly one to watch, especially if your business prides itself on its ecologically friendly credentials.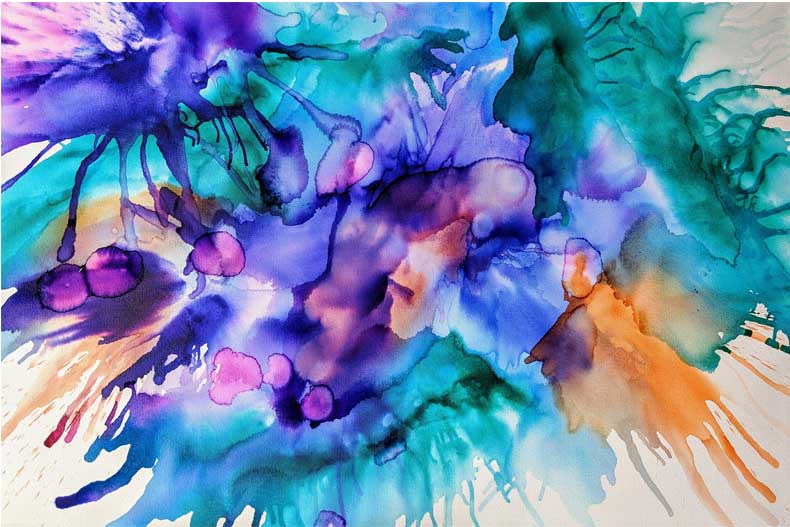 Dye Based Ink
Dye based inks use a soluble colourant that is dissolved in water. This means that it can only be used to print on a porous medium, like paper or fabric (take a look at how to choose the right paper here). The ink soaks into the material and then stains it.
As mentioned already, dye based inks offer a better range and depth of colour than pigmented ink. They are also often cheaper, easier to clean and can be stored for longer without spoiling. They are a great choice for any short term printing needs, as they are less durable than pigmented inks.
As dyes are soluble, they are highly susceptible to water damage. This makes them largely unsuitable for printing anywhere outside, on fabrics that need to be washed or in a damp or humid environment.
Conclusion
Hopefully, this article has given you a helping hand in demystifying inks. It can be tricky to choose, and of course there's no reason why you can't make use of both types in different projects. It is certainly worth considering eco-inks, as this a rapidly growing field with lots of exciting and innovative products. Also, whatever ink you choose is only as good as the medium it is printed on, so don't splash out on expensive ink and then print on cheap paper!