Natural beauty products are making a large impact on the industry as a whole. Many women have discovered that conventional beauty products contain dangerous substances that could cause cancer or reproductive problems. Finding great natural alternatives to these treacherous products is an urgent business.
Fortunately, there are many awesome natural beauty blogs that showcase products with the best safe ingredients. From makeup to hair products and sunscreen, these blogs can help environmentally aware women find the best replacements for poor products in their makeup bags.
Amanda Jo of Organic Bunny helps women find the best new products through her blog and website. Amanda Jo is joined by several excellent bloggers who have the best information to help women live healthily and look beautiful.
Here are 8 fantastic green beauty blogs to follow. These blogs will show you the best tips and tricks to achieve a gorgeous glow for your skin and hair as well as ways to support your overall health.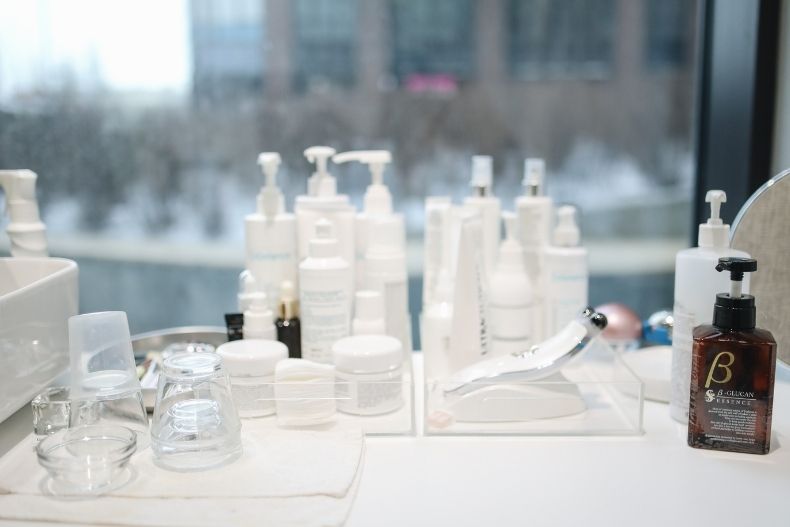 1. Amanda Jo of Organic Bunny
The Organic Bunny is a wonderful resource for everyone who is interested in natural products. The website contains detailed reviews and product tutorials from the best organic beauty brands on the market today. The website has a warm and friendly aesthetic and is focused on helping people find their best match.
Amanda Jo's site reviews home products, skincare, makeup, and hair care. The Organic Bunny also provides tips for transitioning from a conventional "dirty" beauty routine to a clean alternative.
2. Living Pretty, Naturally
Living Pretty, Naturally is a website run by a blogger named Kate. The website contains a wealth of information on holistic wellness, food and nutrition, lifestyle hacks, yoga, and recipes in addition to the natural beauty product information she is known for.
The blog covers such diverse topics as herbal wellness, natural skincare, and vegan recipes. Visitors to Living Pretty, Naturally can be sure that they are getting timely and accurate information about their beauty needs.
3. Dr. Elizabeth Trattner, A.P.
Ancient Wisdom for Modern Women™
Dr. Trattner works closely with patients' doctors while incorporating holistic medicine to help heal today's modern women. She also incorporates gemstone facials and provides skin care tips for optimal results in a natural and green way. She believes that balance is the key to having a healthy life, and thus uses this as a guiding fixture to help treat her patients. Other services she offers is acupuncture and integrative weight management.
4. Bare Beauty Blog
Bare Beauty started in 2012 as a journal to help founder, Jessica Morse on her quest to find effective green beauty products. It was meant to be a space for not only herself but for others who wanted to switch from toxic to non-toxic products. On the blog you can find a toxin list as well as a shop section where she has curated some of the top green and organic beauty products.
5. Tracy Duhs
Tracy Duhs is a modern wellness advocate specializing in restorative and intelligent hydration. She also hosts the Hydrate Podcast where industry leaders are also featured. With a passion for helping others since she was young, having her daughter truly pushed her professional career into a personal one. Her daughter, at the age of 2 was diagnosed with Hashimoto and Alopecia Universalis. She serves as the Director of the International Brain Summit. She is also the founder of the Sanctuary Wellness Experience in San Diego and the co-founder of Hydrate at the Sanctuary.
6. The Natural Beauty Workshop
The Natural Beauty Workshop is a recipe blog that provides directions on how to make your own natural beauty products at home. These recipes can be used to make makeup, skincare, and healthy options. This website is fun for families to use together, and it shows how healthy ingredients can be brought together in new and exciting ways.
7. Imperfectly Natural
Imperfectly Natural reviews the best natural beauty products. It is also a wellness advocacy site that emphasizes the importance of a healthy lifestyle, specifically living alcohol-free. The website is often ranked among the top British lifestyle blogs, and it has a great deal of useful information for all-natural health and beauty fans.
8. The Glamorganic Goddess
The Glamorganic Goddess started her blog when she was diagnosed with breast cancer. She used natural and organic remedies to support her recovery, and she has become a natural product expert along the way. This blog has a good balance between serious health information and fun beauty and lifestyle tips. It is a valuable resource for those living with a chronic illness as well as those who are simply looking for a greener beauty routine.
The Best Green Beauty Blogs
This roundup has found several of the best green beauty and lifestyle blogs available today. These blogs can help women reshape their dangerous makeup, skincare, and hair routines and create a beautiful look without the damaging effects of conventional beauty products. Amanda Jo of Organic Bunny believes that every woman should go through her beauty and skincare products and find out which might be responsible for causing health issues in the future.