As a business owner, balancing customer service, day-to-day ops, and strategic planning can seem impossible – especially when the phone doesn't stop ringing. But there is a solution. Professional answering services for businesses ease your workload and improve customer care. Here's a quick rundown of how answering services work, what types are available, the benefits, and who can get the most out of them.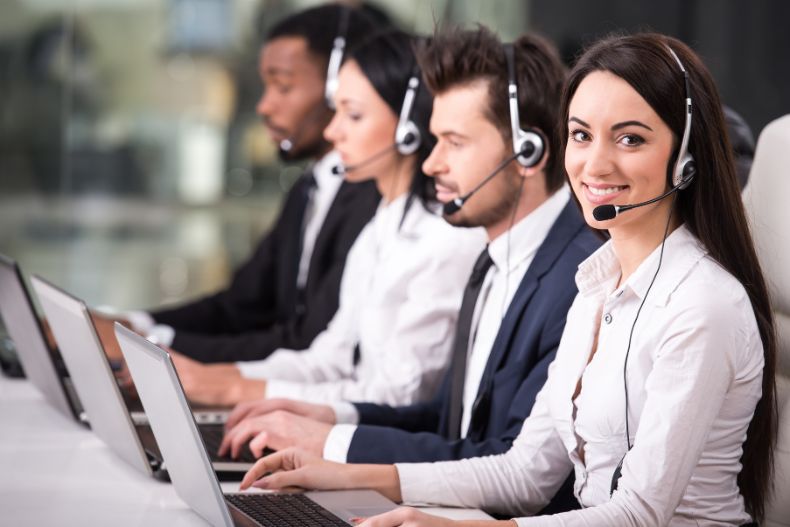 How do answering services work?
When a customer calls, they're put through to a professional receptionist trained in customized call scripts that reflect your business. They can handle basic customer queries, schedule appointments, or take messages – whatever you need.
Answering services also use sophisticated technology to handle calls efficiently and professionally. They can prioritize and filter calls, forward important ones directly to you, and take messages for less urgent inquiries. A professional receptionist service behaves exactly like your business – so quality never slips and your customers always get what they need.
What types of answering services are there?
There are different types of answering services, catering to a variety of business needs:
Live Answering Services: 
Here, a virtual receptionist handles your calls, offering a personal touch. They answer the phone just like one of your team members so that inbound calls are handled professionally.
Automated Answering Services:
This uses automated responses to manage calls and direct callers to the right department or individual. Just think of "Press one for sales".
Internet Answering Services:
These handle chat messages and emails, providing total online coverage. Sometimes called chatbots you've probably seen them sitting in the corners of websites encouraging you to ask questions.
What are some benefits of an answering service?
Make Your Customers Smile
A great call-answering service will keep your customers satisfied, even during busy periods, when the phone never stops ringing. Your business remains accessible around the clock, on holidays, and during peak hours. It guarantees that you're always prepared to help your customers no matter when they decide to call. New callers are also greeted by a professional and welcoming voice, regardless of whether you're personally available to answer the call.
Save Your Budget
Recruiting and training staff to handle calls can be expensive. Also, you need the latest technology to manage, record, and enhance call quality. A backup call service offers a cost-effective answer so there's always a trained professional available to answer your calls, all day, every day.
Improve Your Team's Efficiency
By outsourcing call handling, your team can concentrate on their main responsibilities. This approach can not only boost their productivity but also increase their job satisfaction. Ultimately, it contributes to both your customers' and employees' happiness, and the retention of both.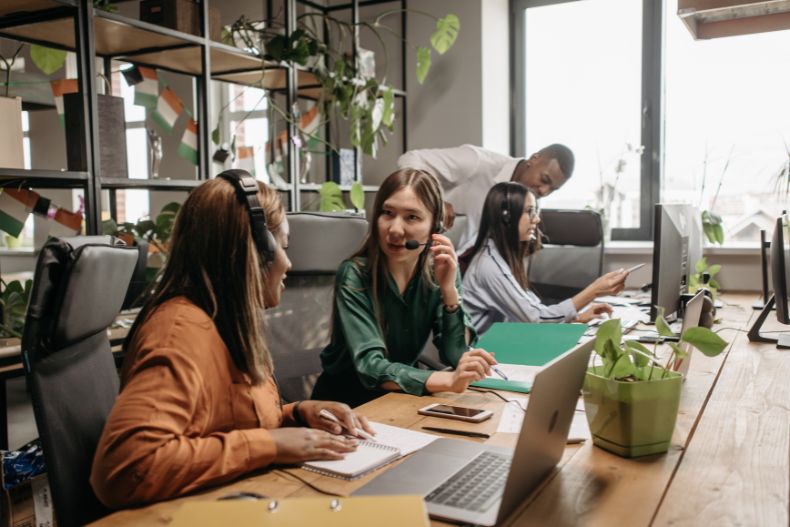 What industries can benefit from answering services?
Almost every industry can benefit from an answering service. Whether it's a law firm dealing with clients, a real estate agency scheduling property viewings, or a contractor coordinating jobs, answering services offer a practical solution.
Speaking of contractors, they, and their teams, are often out in the field and not able to get to calls in time. They are perhaps the perfect candidate for an answering service. They want to be able to focus on the job they're doing, not answering the phone. By working with professional receptionists they can do just that.
Partnering with a professional Answering Service for Businesses is more than just outsourcing calls. It's a strategic move towards great customer and employee satisfaction, and ultimately, business growth. By taking care of everyday tasks like fielding calls and appointment scheduling, you free up time and resources to focus on what truly matters – your business.
Ready to level up your business operations with a professional answering service? It's time to choose AnswerForce.