Every blogger who owns a blog wishes to earn a good amount of income. The right blog monetization strategy will help them out in earning good profits. There is a range of monetization techniques that can be utilized on your blog to maximize your revenue. One must try using different monetization options on his/her blog so that the dependency on one earning source is reduced. So, here we have listed some of the widely adopted monetization sources by most of the bloggers around the world. You must give a try to any of them if you have yet not tried them.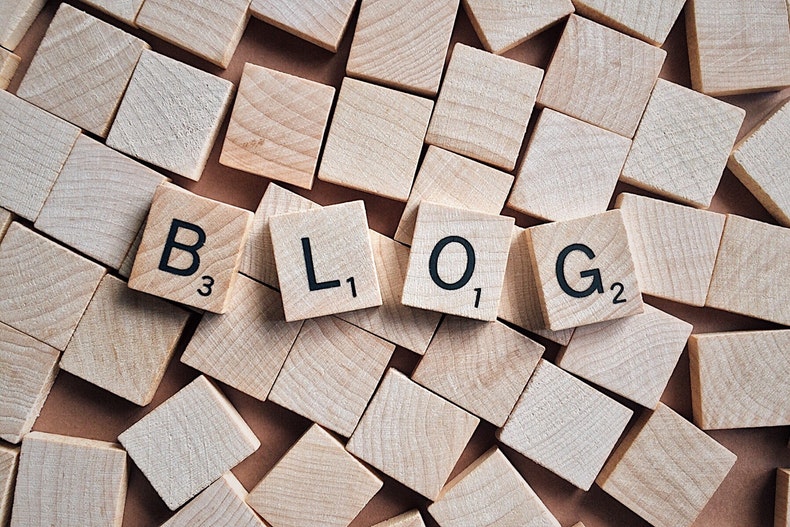 This assignment was written to help all beginners who want to promote their blogs fast and with minimum risks.
Best Ways to Monetize your Blog: Top Sources
One of the toughest challenges faced by most of the bloggers in the blogging community is finding the best monetization options that pay well. No one would ever want to choose a monetization option that is not worth for his/her blog. So finding the best monetization source to provide you a stable income is necessary. In the article, we have discussed few of the top monetization sources that have a good potential to fetch you high profits in long term.
Affiliate Marketing
Affiliate marketing is often called as referral marketing. Affiliate marketing is not at all new to blogging and most of the pro bloggers try their hand over affiliate marketing. It is a great source of income for anyone of you having a blog or a Facebook page. Most of the online shopping website, services websites and few other sites that exist on the internet provide you commission for referring their products or services. But, the choice of introducing affiliate marketing to your blog depends on the niche of your blog. The affiliate links should be chosen accordingly.
For Example à Suppose, you have a website whose niche is 'Make Money', 'SEO' or 'Blogging', like MoneyGossips, you can choose 'Kajamba Referral Program' to make money through affiliate. All you have to do is sign up with Kajamba referral program. Once you sign up with Kajamba referral program, you will get the affiliate link. Now, all you have to do is to promote that link and encourage the publishers to sign up with Kajamba Ad Network. Kajamba offers you 25% commission up to $150 for each referral you make.
Another interesting way to make income through your blog is through banner advertising. You should not mistake banner advertising with the third party ads as provided by Ad Networks like Adcash, Kajamba or Adsense. You get direct offers from companies or individuals for banner advertising asking about the price of ad slot on your site. They might share their budget with you and you can even let them know your price for different ad slots on your blog. If you have a blog on cricket then you might get banner advertising offers from manufacturers of cricket products or companies distributing related products.
Ad Networks
Using the third party ads on your blog is one of the superb ways of monetizing your blog and is the widely used monetization technique. Bloggers around the globe use this monetization option to generate high profits from their blogs. But, every blogger must try to go with the best ad serving companies like Kajamba, Google Adsense or Adcash. These are some of the most popular third-party ad serving companies chosen by most of the pro bloggers.
Google Adsense lets you generate revenue on the basis of CPC while AdCash and Kajamba Ad Network provide you revenue on CPM basis. According to me, Kajamba is a superb ad network for serving third party ads on your blog. It provides high CPM rates and different ad formats to monetize your blog content. Not only the blog content, the videos and images on your blog can also be monetized. Kajamba can surely serve as the best ad serving solution in case you have Adsense disabled website.
Membership Site
If you are running a blog that provides tutorials to its users then creating a membership website is one of the options to look for. Though you can monetize your blog with Adsense or Kajamba Ads, membership website can generate good revenue if you provide quality stuff. Once the tutorials are made paid, the interested users will surely pay for the tutorials. Charging high amount won't help, so charge affordable amounts for the tutorials. To create a membership site, make sure you have good traffic on your blog.
Coaching/ Services/ Consulting
If you have a niche blog then surely you can choose to offer services, consultation and coaching to other people. If you have a website related to SEO or blogging and wish to teach people who are new to this field, you can start giving online coaching to SEO coaching to newbies. You can even start providing SEO services to people and charge the right amount of money for the services. Similarly, if you have 'Health' niche website, you can give consultation to people if you have right knowledge in your niche. This type of monetization is becoming popular these days.
Sponsored Reviews/ Posts
Sponsored Reviews and post can serve as the most pleasing option for you. You will be contacted directly by an individual or company. They will provide you a post containing link(s). You need to publish it on your website and they will pay you the decided amount. Sometimes, you might have to review certain products and services and you are paid for posting that review on your website. It is another great strategy to go with while monetizing your blog.
Final Words
So, above we have discussed some of the phenomenal ways to monetize a blog. It is very important for every blogger to choose a right monetization option if he/she wants to earn more. Some of the most popular monetization methods have been covered through this article. If any of you is missing trying these monetization sources then one must try it now. Go ahead and give them a try.