When you own a home printer, it can be frustrating when the time comes to replace the ink. Ink cartridge replacement options tend to be awfully expensive, and consumers end up spending more than they want to because they are keen to get the best quality. We have collated some really useful information to help you choose the best and cheapest ink so that you do not have to waste any more cash when it comes to printing out your documents. Check out the information below and let us help you revolutionize your ink purchases!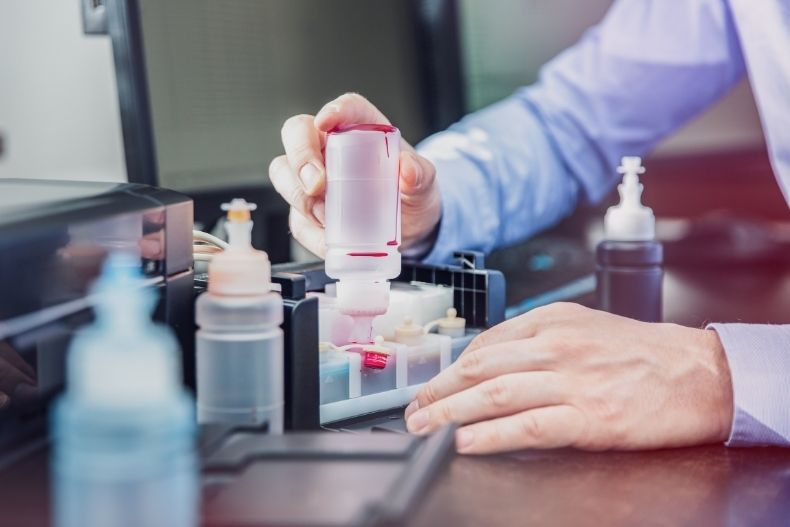 Buying From Your Local Store
Many of us tend to believe that purchasing ink from our local store is the cheapest and easiest way of getting what we need. Sadly, this method is neither cheap nor easy. First, you need to leave your house and complete a round trip to get the ink and second, you will pay a premium for buying from a store.
The reason this is not the cheapest option is that the shop selling you the ink needs to pay the manufacturer for the product and also make a profit on the sale too. Therefore, you should expect to pay much more for this method of buying against our other purchasing options.
Buying From a Big Name Brand
Printer brands offer an ink replacement service so that you can order direct and get ink whenever you need a top-up. You will receive a lot of information about this service when you buy a printer, and many consumers find they are inundated with ad campaigns trying to convince them to purchase ink this way.
While it may come in slightly cheaper than your local store, buying directly from the big name brands will still cost you a significant amount of money. The reason why it is a popular choice with some consumers is that the brands have access to large advertising budgets and can afford to inundate you with messages that try to convince you that they offer the best options. Sadly, this is not true, and you will be paying over the odds for the ink you need.
Buying From a Replacement Ink Provider
Opting for replacement ink is by far the cheapest option open to you as a consumer and with reputable companies like Smart Ink offering a specialist ink service you can expect the best quality ink at rock bottom prices.
Take the cartridge replacement for HP 902 XL, when you purchase it through a replacement service you can expect to pay less than 50% of the in-store price you usually pay and get a cartridge that is full meaning that you get more for less every single time. Replacement ink is not only the best choice, but it is the cheapest too.
In short, it is clear to see that if you want to save money and get the best new cartridge ink, then you need to choose a replacement ink provider. You can expect to get ink delivered to your door in next to no time and save a lot of money by avoiding big named brands. The other great thing about using a replacement ink service is that you can be certain that you will get brilliant service because they need your business in order to survive! Once you try replacement ink, you are sure to never go back.