Paycheck Protection Program Helps Small Businesses During the COVID-19 Crisis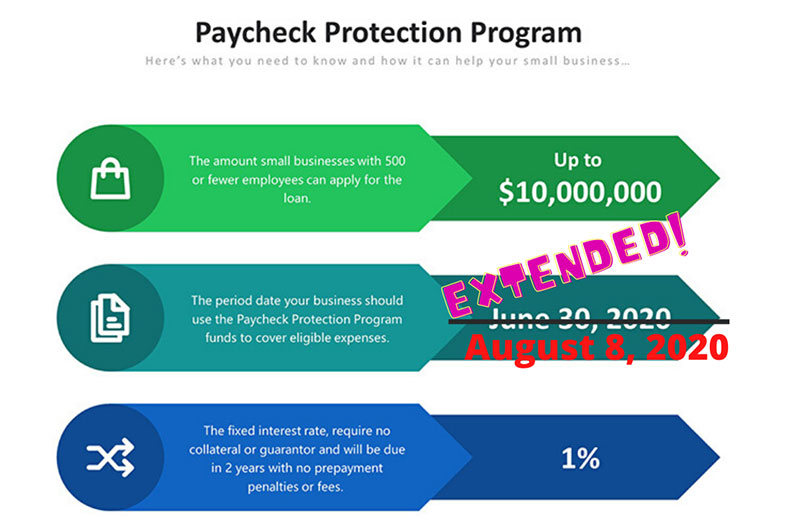 President Donald Trump extends the deadline for PPP loan applications. The previous June 30 deadline has passed and there was still more than $130 billion available to small businesses in the US.
What is Paycheck Protection Program (PPP)?
The Paycheck Protection Program (PPP) is a loan authorized by the Coronavirus Aid, Relief, and Economic Security (CARES) Act, which allows the Small Business Administration (SBA) to offer loans up to $10 million to small businesses for payroll-related expenses.
You may click here to know more about the PPP loan.