College is a costly investment that is beneficial for many people when they have a specific career path in mind. If you're already working and going to school at the same time, it can be stressful. Not to mention trying to coordinate schedules that work around your class times and that gives you time to study can be a lot. Luckily, there are lots of things you can do during college on campus and off that won't take as much time away from your studies but will help pay some bills.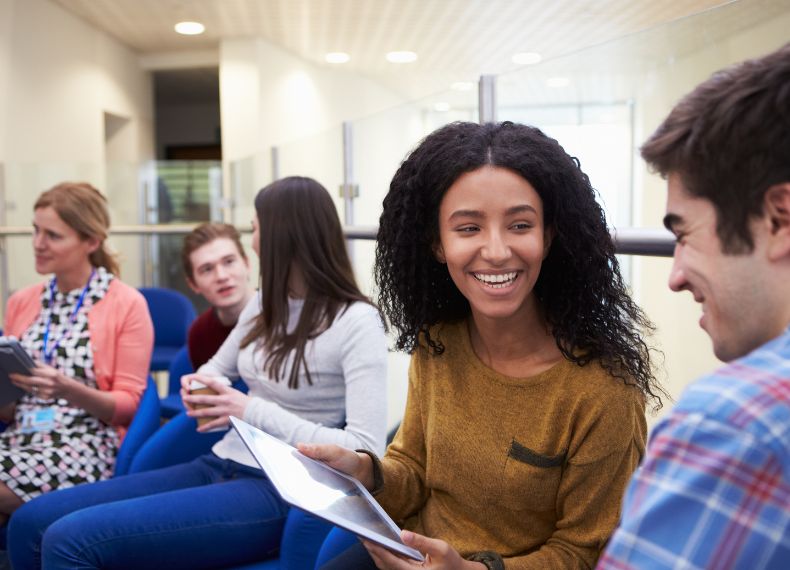 Work Study
Work-study is a type of financial aid that allows students to earn money for college. Students must apply for work-study at their school's financial aid office and will usually be notified of their eligibility within a few weeks. Work study is not the same thing as a part-time job or internship—it's an actual program offered by your school that allows you to work on campus and get paid for it.
Some work-study jobs might take you to the library or even the student ID office. The nice thing is that when you work these jobs, many of them let you study for school during downtime. There is a set amount you can earn on work-study each semester, but it can help you pay for the little things you need.
Start an Online Business
Starting an online business is one of the easiest ways to earn money while you're in college. You can do it from home, on your own time, and for fun. It also doesn't require quitting your job and you can usually get started with a minimal investment. There is a learning curve, but for college students, it can be much easier than studying for engineering or calculus.
Start by choosing what type of online business model you want. Some resell on eBay, some create content for TikTok and YouTube, while others choose to dropship through Amazon. It's best to learn everything you can about the direction you choose. You can even find things like an eBay or Amazon lisiting optimization tool that can help you improve your rankings for the products you sell.
Nanny
If you have experience working with children, becoming a nanny may be the perfect money-making opportunity for you. Nannies are in high demand and can make up anywhere from $20-$50 per hour. They're responsible for the safety of the children they care for, so it's important that they have some type of relevant work experience, as well as CPR certification and a background check. They're also responsible for all household chores such as laundry, cleaning, cooking, and grocery shopping.
Pet Sitting
If you love animals, pet sitting is a great way to make money. When people go on vacation or leave town for work, they need someone who can care for their pets—and who better than a college student? It's a fun way to sleep somewhere other than the dorms and gives you a furry friend to care for temporarily. Pet sitters can get started through word-of-mouth or through apps like Rover. You'll often need a background check and to meet the pet prior to getting each gig.
Tutoring
Tutoring is a great way to earn money while in college. You can do it virtually or in person, so you have lots of options to choose from. You can tutor people of all ages and skill levels, including elementary school students, high school students, and other college students.
Edit College Papers
Writing papers is a big deal in college and can make or break someone's success. Some people aren't as skilled at writing and may misunderstand all the rules around APA and other writing styles. Editing college papers can earn you a good amount of money especially if you are skilled at the formatting aspect of the work.
Mystery Shopping
Mystery shopping is an easy way to make extra cash while you're in college. Mystery shoppers are people who visit stores and rate their experience, from customer service to the look of the store. This can include restaurants, bars, hotels, resorts, and more. There are numerous companies that have mystery shopper gigs available, just be sure to read all the fine print to ensure you get paid after every trip.
Food and Coffee Delivery
If you don't mind working on weekends, food delivery is a great way to earn money. You can do this from your phone and choose what hours you want to work. You can also work as much or as little as you want. Using app-based gigs provides the perfect opportunity for college students to work when they are available and to earn money in between classes and other school responsibilities.