It is vital to note that your sleeping posture contributes significantly to the health of your spine. People who sleep on their side are particularly exposed to an unsupported spine which might have long-term back and knee pains and adverse effects on their spine. A solution to this problem is getting yourself a knee pillow. A knee pillow will help improve your posture during sleep because it keeps your spine in position and prevents your knees from rubbing against each other. Here we discuss a list of some of the crucial benefits of buying a knee pillow and why you should get yourself one.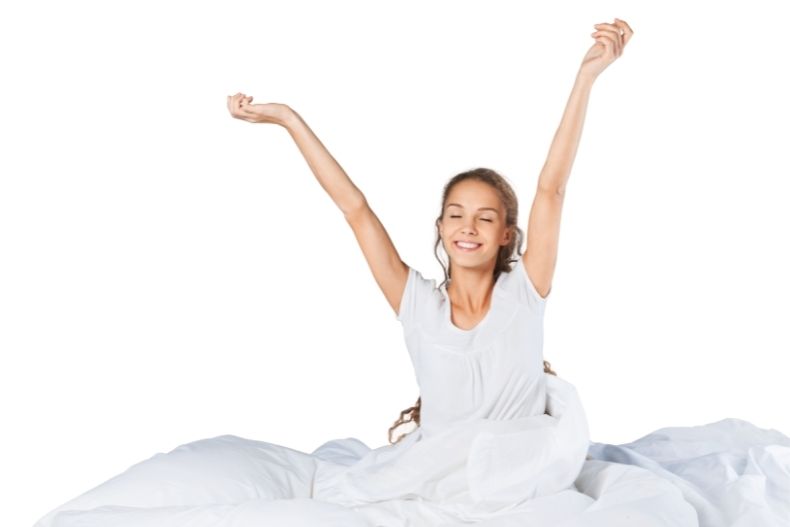 Preserves Spinal Alignment
You will have your knees rubbing each other during sleep if you are a side sleeper. This position causes your hips to skew from their natural position and fall backward, causing your spine to jerk forward. When you use a knee pillow during sleep, it helps lift your legs to a position aligned with your hips and shoulders. As a result, placing the pillow between your legs leaves your spine aligned in a natural position, thereby helping avoid any spinal problems in the future.
Provides Better Sleep for Pregnant Women
A pillow for knee pain is a sleeping aid that every pregnant woman should acquire to help improve their posture during sleep. Remember, preserving the correct and relaxed posture, especially during sleep, is pretty vital for the wellbeing of the unborn baby. During pregnancy, using a knee pillow helps distribute your hip pressure uniformly to your thighs so that your sleep becomes more restful, which is crucial for the healthy growth of the unborn baby. Moreover, the pillow helps align your spine by minimizing any unnecessary pressure on your lower back to help you maintain an optimum posture.
Improved Blood Circulation
When you sleep on your side, constant pressure builds upon only part of your body, pressing the hip and the leg of the side that you are sleeping on. As a result, you constrict the blood vessels on that side of the body to deter efficient blood flow in your body. However, placing a pillow between your knees helps spread the pressure uniformly and, therefore, improves blood flow in your body.
Eases Lower Back and Knee Pain
When you sleep with a knee pillow within your legs, your hips, knees, and back end up in the proper posture. Your knees would typically rub against each other during sleep to cause joint pains around them. In addition, your lower back and hips will also be misaligned, causing lower back and hips pain. Using a knee pillow gets these body parts in position to ease any discomfort.
Alleviates Muscle Tension
If you have difficulties getting a good night's sleep due to muscle tension and cramps, get yourself a knee pillow from websites like everlastingcomfort.net. A knee pillow will help you alleviate any unnecessary pressure from your knees, hips, lower back, shoulders and, ankles to enable you to sleep more comfortably.
If you are the person who experiences back problems, knee pain, or hip pain during sleep, get yourself a pillow for knee pain today from stores like everlastingcomfort.net. By doing so, you will deter yourself from any sleep-related problems.