VoIP isn't a new technology, but over the years it has developed into a tool that is wholly suited for the modern era. Through its nearly universal uses throughout businesses and the flexibility it provides for businesses, the VoIP technology has become much more accessible and widespread.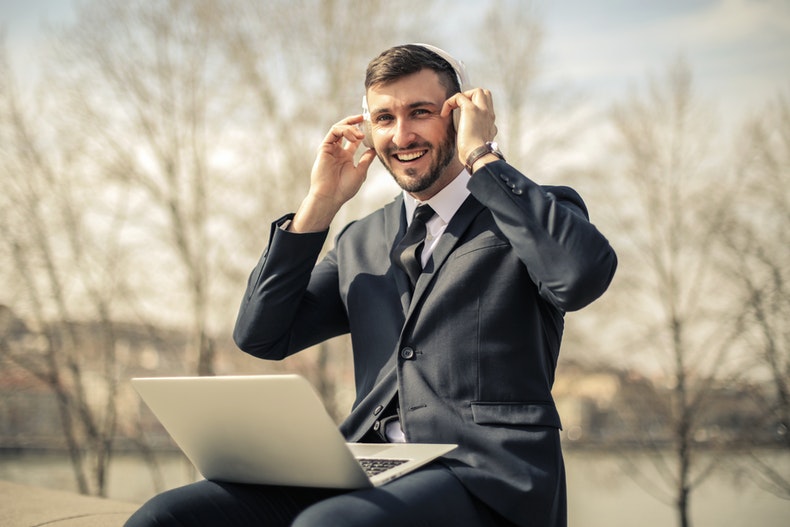 What is VoIP?
Voice over Internet Protocol, or VoIP, makes it possible for any internet-connected device to make phone calls. It is such a widespread technology that has only grown more popular over time, that it has slowly begun to replace traditional cellular networks and telephones.
As VoIP is already integrated into the general consciousness, through services like Facebook Messenger and Skype. As such, the transition into using a VoIP system instead of the traditional business phone line should be considered by businesses considering updating their system or moving their location.
The only thing a device needs to be able to be used to make a VoIP call is a speaker, microphone, and an internet connection. This means that laptops, office computers, and smartphones can be easily used as business phones under a VoIP system.
Why You Should Consider VoIP
VoIP technology is already implemented and used by millions of people worldwide, as it can save money for users while continuing to be efficient and practical for communication. In business, phone company and convenience can have a substantial impact on your customer's first impression of your business, and how you communicate with them.
As such, the decision to VoIP shouldn't be made lightly, but there are a few aspects of a VoIP system that you should note while deciding whether or not to make the change.
Remote Working
A VoIP system can make life a lot easier for you and your remote workers with remote working/working from home growing in popularity for a multitude of reasons in the modern era. Though that's not all, because the only requirement of a VoIP is an internet connection, you or your colleagues could be making phone calls on the road, from home, and from the office.
A VoIP offers the freedom and flexibility of travel and home working where needed, while still allowing for easy and convenient communication.
Reliability
Traditional telephone systems often require to be wired and set up to transmit any information. Aside from just the phone itself being physically wired, it's far more likely for call failures to happen while using a traditional — and arguably outdated — phone system. ISDN systems take time to set up and don't offer the same amount of reliability and flexibility by comparison.
VoIP's, on the other hand, can be set up in seconds, and as long as the connection to the internet is strong, there is much less concern for calls dropping or failing. A phone call is sometimes the first impression someone has on your business, starting with the reliability of your system should be a top priority.
Moreover, some VoIP's allow for easy on-demand call recordings that you can download or have emailed to you easily. While also boasting features like hold music, call queues, conference calling, ring groups, and voicemails being sent through email. All of these features can create and support a more reliable use of a phone system and messaging system across all connected devices.
Unified Communications
With communication spread across so many different platforms, the traditional phone lines, unfortunately, find themselves booted from the unified communication that VoIP offers. Unlike a phone line, VoIP systems allow you to switch seamlessly between a call on your cellphone or a call on any other device like a desk phone or a laptop.
With a more unified system of communication, instant messaging, phone calls, and video calls can all be used under the same devices and systems. This system allows you to communicate with clients and colleagues all over the country or world with a unified system of devices. Additionally, the technology will enable you to have the business number as the caller ID someone sees, even when you call from your cellphone.
How Best Do You Implement This Technology?
It can be incredibly daunting to replace an entire communication system of your business. If improperly implemented, it could cause serious negative repercussions on the ability to communicate effectively. Though installation is quick, easy and painless, there are a few ways to prepare your workforce for the shift in the phone system.
Test and Update Internet Network
The biggest hindrance you may face in implementing a VoIP system is the internet connection. If the connection is too weak, drops out, or isn't up to date in general, the VoIP won't be able to do its job effectively.
Before setting up a VoIP system, test your companies system and prepare to reevaluate or reconfigure your companies current system potentially. One potential solution would be to get an entirely separate network solely for the VoIP system in the office.
Ensure Security
When using any system connected to the internet, your system security must be your top priority. If ill-prepared, the system could be hijacked, hacked, and be crippled by individuals who've found a way into your system.
Before setting up a system, talk with the provider to see how far the cloud's security goes. If they have any other recommendations, like anti-virus software, personal security, and firewalls, all of these should be considered before implementing the VoIP.
Prepare for the Good and Bad Equally
Though it's easy to get caught up in preparing for the system's installation, training the workforce on the new system and updating the network, you should plan for every hypothetical scenario. Ensure that you and your colleagues are all prepared for the possible "what if's" that could arise in the implementation and usage of the new system.
Just like anything, there is a chance for problems to arrive. The best way to ensure that these problems are handled appropriately or avoided is to have proper training and failsafe plans in place ahead of time.