Since the pandemic, a huge number of employees have chosen a more flexible style of working, remote working, which is said to be the future of work. A lot of businesses are embracing remote work, but many have not analyzed what this implies for IT expenditure, particularly when it comes to remote assistance.
Employee engagement in the United States had its first yearly downturn in ten years, falling from 36% engaged employees in 2020 to 34% in 2021, after moving higher in recent years.
This trend has persisted into early 2022, with 17% of full- and part-time employees working for firms being actively disengaged, up one percentage point from the previous year, while 32% of employees are engaged.
In terms of productivity, IT failures cost employees a lot of hours in lost output. Owing to remote working, more than half of employees say they have frequently waited up to three hours to fix IT problems.
Businesses need to carefully evaluate what remote working entails for their IT teams as well as for their employees in order to prevent the already-clear productivity problem from getting worse as a result of software or hardware problems.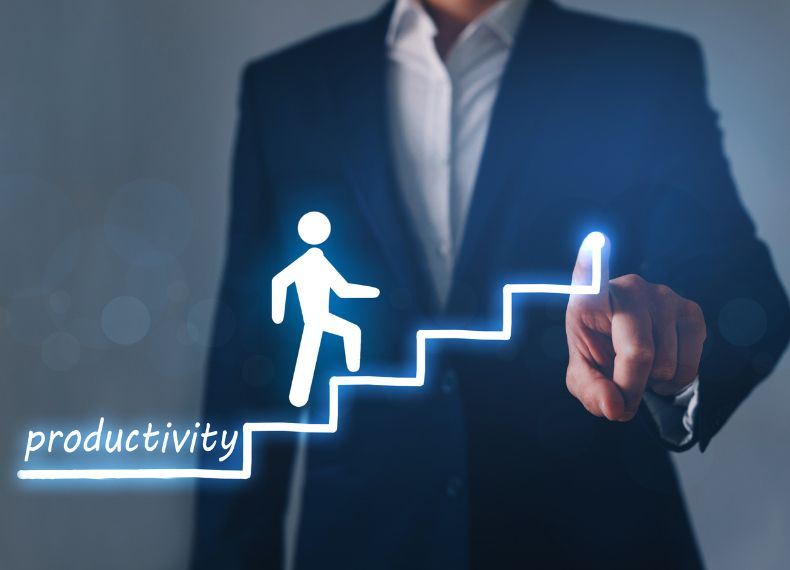 Recognizing The Difficulties Posed By IT Downtime
The financial costs and overall disruption of outages are gradually rising, and the digital infrastructure sector is working hard to reduce outage frequencies and severity. At least $100,000 in total losses are caused by more than 60% of failures, a significant increase from 39% in 2019. Over the same time span, the percentage of outages that cost more than $1 million rose from 11% to 15%.
Downtime losses can take many different shapes and harm the business in a lot of ways, such as:
Costs
First off, there are salaries that are practically squandered when employees are unable to work because of an IT issue and are unable to get back to work until the issue is fixed. Additional fees may be incurred if a resolution necessitates some form of disaster recovery, in addition to the price of standard IT support.
Lost Revenue
Lost revenue is a particular issue for any company that has an online component if IT problems affect their website. While it might be challenging to determine the direct income losses caused by IT downtime, a reasonable approximation can be made.
Lost Productivity
There is always a danger of lost production from downtime when staff is unable to operate at full capacity while IT problems are fixed. When decreased production causes delays, later on, the situation might get even worse.
Employee Wellbeing
Employees are greatly impacted by IT downtime, in addition to the business. Along with the irritation felt during downtime, making up lost time after an IT issue has been fixed adds additional stress.
Commercial Disruption
Any downtime may make a company's difficulties worse and complicate things further along the supply chain. For instance, if IT issues slow down the production process, lost items and maybe missed orders result from the delays, which have a greater negative effect on the bottom line.
How to Fix The Productivity Issues Caused By IT
Despite the fact that IT downtime is a significant issue for organizations, there are steps you can take to address the matter:
Streamline Support Procedures
It has always been difficult to submit tickets and get problems fixed. Thus you must now spend money on customer care software that makes it simpler for staff members to submit IT support queries remotely.
Also, a strong HR ticketing system streamlines the process of collecting, tracking, and resolving employee requests so that issues may be addressed in a timely and uniform manner. An employee can use an HR ticketing system to ask about their salary, benefits, time off, or any other HR-related topic. Also, they can point out issues that are disrupting their productivity.
A human resources automated ticketing system provides employees with visibility into the status of their tickets and updates as they happen. Incorporating a process automation layer, this approach is also fantastic for fixing holdups and enhancing asynchronous communication.
A recent study found that a whopping 91% of respondents felt that a support desk system boosts productivity. You can have comprehensive HR help desk software with configurable SLA measurements, shift management, Slack connections, and more to simplify your HR procedures and improve the employee experience.
Utilize The Cloud
Moving to the cloud has long been a major focus of "digital transformation" initiatives, but it's crucial for remote IT assistance. By transferring everything to the cloud, you can at least increase the viability of remote tech support because IT staff won't need to be there in order to access systems and hardware and fix issues.
Managed Services For Hardware & Software
It could be a good idea to utilize a managed service to make sure that all hardware, software, and apps are authorized by the organization before being installed, as more employees depend on mobile devices to work remotely.
By doing this, the issue of employees developing their own siloed technology system, which is hard to rectify when things go wrong, may be resolved.
Invest In Smart Lockers
The major difficulty with "conventional" IT assistance is that once a worker's hardware or software fails, they are unable to work again until the problem is fixed. When IT support is unable to easily visit the workplace to correct an issue or offer a replacement laptop, this becomes even more difficult to handle in remote working models.
Finding strategies to lessen productivity losses is crucial since they represent a billion-pound challenge for the economy as firms continue to adjust to changing settings and expectations.
There are resources available for organizations to prosper in the future and increase efficiency, whether it be by moving processes and systems to the cloud or investing in more and better IT support. Failure to do so might have disastrous long-term effects.