The word "fax" gets a lot of negativity in the modern business world. However, electronic faxing is a powerful tool for small businesses in an increasingly mobile world. As more organizations move toward a flexible structure with remote workers, it's vital to have a system in place for sharing important documents.
If you've been looking for an online fax service for your small business, keep these key features in mind during your search.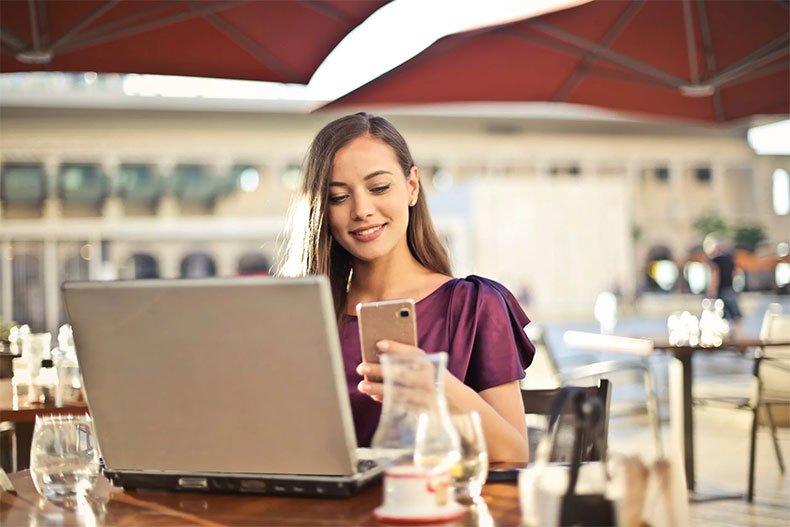 Unlimited Storage and Integration
Look for an online faxing system that offers unlimited storage and integration for a streamlined file sharing experience. Services like eFax offer online storage, which is a must-have to keep records of the faxes that have been sent. This capability allows small businesses to maintain files in a centralized system. As more businesses are looking for opportunities to go paperless and be more eco-conscious, having this ability is a significant benefit.
Integration with third-party cloud storage providers is also essential for choosing an online fax system. Rather than having to download and upload documents, having something that allows you to pull directly from Dropbox or Google Drive saves time.
Fax Number Localization
A common concern for small businesses that outsource their services is having their business appear disjointed. When it comes to online fax services, businesses want a fax number that aligns with the rest of their contact information.
Having a local area code increases your trustworthiness and reliability in a small business environment. It also gives you the appearance of having a physical location, even if you conduct the majority of your operations online or remotely. It's also worth offering toll-free number alternatives for those clients and suppliers from further away.
Ease of Use and Mobility
The world is getting more mobile, and people are no longer tied to their computers. Cloud technology and the prevalence of smartphones allow people to work while they stand in line at the coffee shop or from the beach on their vacation.
Look for an online fax service that makes it easy to access important documents while on the go. Fax services that have an app should be at the top of your list.
A word of caution: don't let the flashy mobile capabilities override the desktop or laptop computer systems. If you have paperwork that you'll need to convert to PDF form or presentations to share from Windows, sometimes it's easier to sit in front of a computer to get it done. Look for a fax service that offers mobile support without taking away from desktop functionality.
Electronic Signature Capabilities
Online faxing is one of the best ways to share important contracts when an in-person meeting isn't possible. Using an online fax service with electronic signature capabilities is a must if you'll be conducting business on the go.
Regardless of which service you choose, ensure that your contract is well written to be legally binding with an electronic signature. Using online faxing for signing documents will not only help your business move faster, but it will also keep a copy stored away for your reference.
Search Capabilities
Online faxing is vastly different from traditional faxing. The primary difference is the ease with which you can find "paperwork" that you need. Rather than sorting through file folders and trying to find an elusive document, you can use keyword searches to scan your files and find what you're looking for.
To be able to use keywords and tags, look for an online faxing service that offers these features. Look for a service that allows you to add your own tags and filing parameters for easy searching later on.
By using these metrics to find the right online fax service provider, you'll take your business into the future with ease.