Demat Account: A General Overview
A Demat or dematerialized account enables the holding of shares and securities in an electronic or dematerialized format. A Demat account holds the shares that you bought during electronic trading, including government securities, bonds, exchange traded funds (ETFs), and mutual funds. This works like a bank account where you deposit and hold your money. A Demat account provides a safer and more convenient way to hold your shares and securities than keeping the physical form of certificates.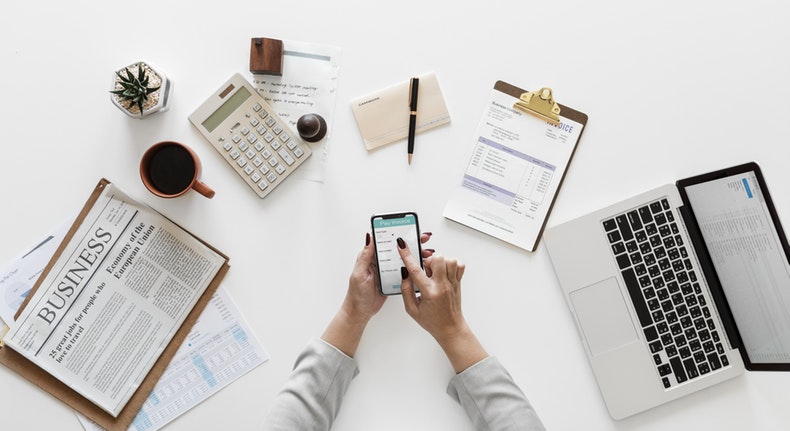 How Does a Demat Account Work
A Demat account works like an electronic vault that facilitates the safekeeping of your investments in an electronic format. Instead of the old-school way of keeping certificates as proof of your shares or securities, you will be provided with a ledger entry which records the number of shares you own for a certain company.
A Demat account can hold not only shares of stocks, but also the other forms of financial investments like government securities, debentures, ETFs, mutual funds, and bonds. Having a Demat account is like having a single umbrella account where all your financial investments are recorded, held, safe-kept.
If you want to open a Demat account, you need to work with a Depository Participant (DP) who act as trustees or agencies that manage your electronic vault. Reputed financial institutions, brokerage firms, and other financial management agencies are the typical Depository Participants. These DPs are generally governed by the market regulator which oversees all their activities and transactions.
How to Open a Demat Account
To open a Demat account, you need to find a trusted Depository Participant first. You open a Demat account with the DP by filling out certain forms and complying with the documentary requirements (such as identification, proof of income, proof of address, etc.). The requirements vary from one DP to another, so it's better to call and ask them in advance to give you ample time to prepare.
Once your Demat account is open, you can access it with your own username and password. You can then start trading stocks, bonds, and other investment products.
The Advantages of Opening a Demat Account with Angel Broking
Holding and trading stocks and other investment products through a Demat account has a lot of advantages compared to doing these investment transactions the old-fashioned way and safekeeping physical certificates.
Here are the benefits and features of opening a Demat account with Angel Broking
Demat accounts are generally safe and secure so you can sleep well at night without the need to worry about your investments.
Lower Risk

Because a Demat account is electronic, there is a very slim risk of theft, loss, damage, bad deliveries, and fraud.

Lower Cost

Generally, the cost of dealing with a Depository Participant is much lower compared to dealing with a physical counterpart. Moreover, physical certificates can involve additional costs like handling and delivery.

Simple Process

With a Demat account, the process of buying and selling stocks and other financial investments online is made easy and simple as these transactions are all done online. You don't have to go to an office to trade.

Convenience

Electronic settlements are done in a convenient way with a Demat account. Your settlements are credited to your account through a ledger entry, which you can easily monitor online.

Capability to Deal with Odd Lots

Physical certificates only allow you to trade in specified quantities. With a Demat account, however, you have the capability to deal with odd lots.

Faster Transactions

Because everything is done online, transactions are generally faster, simple, and more convenient. A Demat account also promotes reduced paperwork, which makes every trading transaction so much easier.
Is Opening a Demat Account a Better Option?
Given the advantages of opening a Demat account as mentioned above, we can safely say that it is the better option for trading.
Generally, a Demat account is best for people who:
Want a safe, secure, and low-risk holding account for their investments
Want the convenience of being able to buy and sell stocks and other investment securities online
Want to save on cost, turnaround time, and effort
Want to monitor their transactions and account easily, anytime and anywhere
Do not want to safekeep physical certificates
Do not want too much paperwork and delays in transactions
If you think you want to enjoy the above benefits, then opening a Demat account is your best bet.