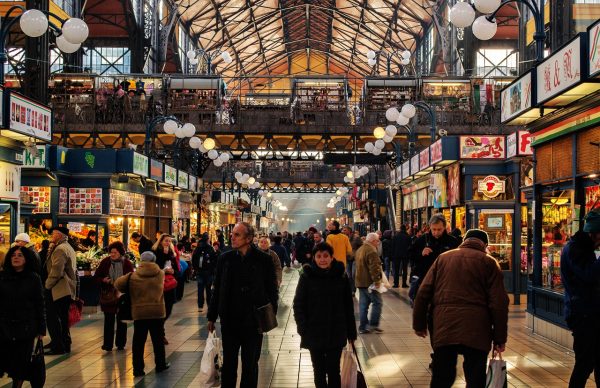 Where do you draw the line between contentment and growth?
This has been gnawing on the edge of the digital disruption we are currently experiencing. All across the world, developed and emerging countries alike are continually being shaken with fundamental changes in the way we work, conduct our business and even to the minute details of our daily routine.
Digital disruption is among us
Some but not all are walking on the wild side of digital technology and adapting it in most parts of doing business. But how do most companies react to this abrupt change? When was the last time you binge-watched a series through your television as opposed to using youtube to catch up with your favorite shows? Are you taking advantage of social media to market your promotions? Or are you still sticking to the traditional classified ads of your local newspaper? Where do you begin to understand the essence of technology in your daily routine?
During the Globe Cebu Regional Business Forum held earlier this August, Mr. Albert de Larrazabal, Chief Commercial Officer of Globe Telecom addressed the media and the business community, urging them to embrace the digital technology bringing disruption to businesses everywhere. The question is: should you choose to deny or embrace change? The paradigm shift could either bring your business to great lengths or pull you down to becoming obsolete. The solution? If your business gets disrupted, either you redefine yourself or partner with a disruptor, as Mr. Larrazabal declared.
The concept of linear programming or TV domination is something that no longer interests millennials. Another case to consider is the success of Amazon Web Service, which is dominating the US when it comes to online shopping. This is something marketing should seriously ponder on. There are a lot of instances wherein technology has taken over traditional methods.
Are you a disruptor or the disrupted?
According to a survey conducted by Globe, 70% of our overall need as Filipino consumers cannot be delivered or serviced by traditional channels. 1 out of every 4 business entity says they are prepared to be digitally disrupted. But more alarmingly so, 45% of the respondents say digital disruption is NOT a board-level concern. This is where present business establishments fall short in deliverables.
Companies should emphasize the restructuring of their business model to recognize a differentiated customer service and influence the whole should they want their business to thrive in these changing times.
The need of consumers surpasses the options. In terms of communication services, it is no longer limited to SMS (short message services/ call-and-text). Consumers are demanding more. So in those areas, businesses should think how disruptive they can be by providing and redefining channels to connect subscribers to providers.
In the Philippines, the top 3 surging industries up to date are Hospitality, Travel and Retail.
Systems and architectures. Either you adapt to change or die.
The internet revolution spurred digital disruption which in turn gave birth to online advertising. Although Mr. Larrazabal believes that most filipino businesses are not capitalizing enough on this aspect. Gen Y has still the tendency to be skeptical and usually stick to traditional methods but this is something that is gradually changing as more and more millennials are inclined to social media projections.
Nowadays, every interaction has a digital fingerprint and if these data are properly analyzed, the strength to bring about better products and innovation that perfectly coincides with the need of the consumers will be beneficial for both business providers and the public.
We all know that experience is the new currency. When a customer starts his purchase journey – it is a process. As a business owner, you should ask 3 questions: How should you manage the journey? How do you make the journey continuous? And lastly How will you align your services with their needs to make it easier for them? It's all about comfort and convenience.
"The greatest irony is that the most successful disruptors are not "industry-experts" on the field that they chose to succeed. (ex. Facebook: the world's most popular media creates no content.
Alibaba: The most valuable retailer has no inventory. Uber: The world's largest taxi company owns no vehicles. Airbnb: the world's largest accommodation provider owns no real estate. "
Fundamental enablers
As a business owner you must consider the 2 most important factors in any venture and those are cloud technology and data analytics according to Mr. Larrazabal.
1. Cloud Technology
The capability that Cloud Technology provides to you is tremendous. I cannot imagine a more favorable access ever invented other than cloud technology. Accessing files anytime anywhere is such a relief without having to clog your device/s with tons of files. The possibilities are endless and you can even handpick the only suitable pattern for you as a user.
2. Data Analytics
Advanced algorithms granted by high technology permits the use of social media activities of every individual to establish and predict mechanism that is useful to any business. Secondly, the power of SaaS (software as a service) can also be used to provide services to consumers in the comfort of their choice.
So ask yourself right now, "Are you really digital to the core?" Is your business adapting to the technology disruptions? Are you ready to compete, thrive and to survive?
Evolution is not a process made available only to pokemons but more importantly it can be a huge determining base factor for your business today. I believe these 3 business commandments as presented by Mr. Albert will help us all in this disruptive stage and that is to: 1.) Know where you want to go; 2.) Understand the solutions to get there and 3.) Choose the right partner for the journey.
Embrace digital disruption and proceed to succeed!