Operating a small business in the United States comes with many legal obligations in regard to employing workers. Being aware of the essential employment laws and compliance requirements can help business owners avoid costly litigation and maintain good relationships with employees. This quick guide summarizes some of the key areas that small business owners need to know regarding US employment law.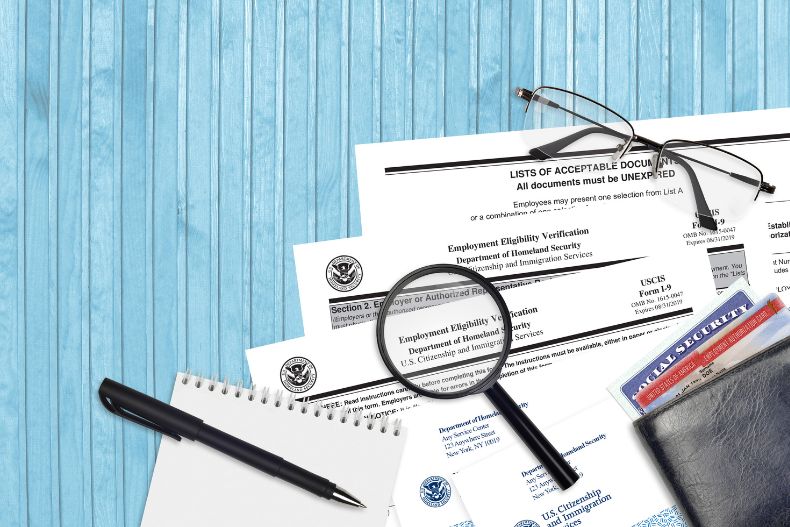 Why Employment Law Matters
We all want our businesses to thrive, right? Understanding employment law isn't just about ticking boxes; it's about:
Protecting Employee Rights: A happy team is a productive team. Knowing the basics ensures that you're treating everyone fairly.
Avoiding Costly Lawsuits: You've worked hard for your money. Don't let legal missteps drain your profits.
Building a Reputable Brand: Your business's reputation is everything. Fair and legal employment practices can only boost your standing in the industry.
Key areas that small business owners need to know regarding US employment law
1. Drafting Contracts
When bringing on new employees, it is important to have a written employment contract stipulating key terms like compensation, benefits, work schedule, job responsibilities, and grounds for termination. Even if you will be hiring employees with no formal contract, you still need to have applicants sign an offer letter clearly stating their at-will status. Define any probationary period, ensuring non-discrimination. Contracts protect both the employer and employee by documenting agreed-upon terms.
Additionally, independent contractor agreements are essential if you are engaging non-employee workers. Misclassifying contractors as employees can result in IRS penalties, back payroll taxes, and overtime compensation. Contracts help establish contractor status. Have an attorney review your contracts to ensure they are compliant with federal, state, and local laws.
2. Employee Rights and Responsibilities
Small business owners must be aware of fundamental worker rights and protections under US employment law. Key employee rights include minimum wage, overtime pay, safe working conditions, freedom from discrimination and harassment, and time off for medical/family needs. Employers have responsibilities around each of these rights, like properly tracking hours and paying overtime rates when applicable. 
Employers also have rights, like requiring that all employees perform the duties outlined in their contracts and maintaining expected standards of behavior. Make sure worker responsibilities and codes of conduct are clearly communicated. Keep employee handbooks up-to-date and have workers acknowledge receiving them. Enforce policies consistently to avoid discrimination claims.
3. Employee Termination
Some reasons for termination, like poor performance, are permissible if it is properly documented. Others, like discrimination or retaliation, are unlawful. Terminations should align with company policy and employment contracts. At-will employees not under contract can be terminated without cause but cannot be fired for discriminatory or retaliatory reasons.
When possible, give underperforming employees warnings, a chance to improve, and honest reasons for termination. Have a paper trail showing the violations of policy. Adhere to company disciplinary procedures to avoid wrongful termination lawsuits. Get legal guidance to ensure compliance when firing.
4. Employment Law Compliance
Staying compliant with federal, state, and local employment laws takes ongoing diligence given how frequently they change. Areas to prioritize include wage and hour rules, health and safety regulations, anti-discrimination laws, family leave mandates, and benefits requirements like workers' compensation, unemployment insurance, and COBRA. 
Regularly review policies, job contracts, handbooks, and insurance coverage in light of updated laws. Conduct internal audits to catch any non-compliance early. Keep meticulous records related to hours, pay, performance, disciplinary issues, and terminations. Consult attorneys whenever you are unsure of compliance on complex issues like independent contractor status.
5. Seeking Legal Assistance
Despite their best efforts, small businesses can face employment-related lawsuits. So, you will need to have trusted New York business attorneys on standby that specialize in labor and employment law. They can review handbooks and policies to avert issues, provide guidance on terminations for cause, and defend against claims of discrimination, harassment, or wrongful firing.  
Employment Practices Liability Insurance (EPLI) can also offset legal expenses if you are ever sued. For affordable options, check with business insurance agents. Investing in legal help avoids costly missteps when hiring, managing, and firing workers. Keeping employment practices legally compliant creates positive work environments and protects small businesses from litigation.
6. Work Safety and Health Standards
Your workspace, whether it's an office or a bakery, should meet certain safety standards. This isn't just about avoiding accidents—it's about creating a comfortable environment for your team. Government websites often have free resources and guidelines on employment laws. Also, consider joining professional organizations in your field—they often provide updates on industry-specific regulations. Lastly, when in doubt, consult an employment lawyer. It might cost you now, but it's worth it in the long run.
Mistakes to Avoid in Employment Law Essentials
We all make mistakes, but here are some pitfalls you'll wanna sidestep:
Not Documenting Everything: Whether it's performance reviews or casual chats about conduct, keep records.
Ignoring Local Laws: Employment laws can vary by state or even city. Make sure you're compliant everywhere you operate.
Skipping Training: A once-a-year workshop isn't enough. Regular training ensures everyone's on the same page.
Conclusion
Running a business is no cakewalk, and understanding employment law is a part of the gig. But armed with this knowledge, you're well on your way to fostering a happier workplace and safeguarding your hard-earned success.
Now, go forth and prosper! And hey, if you found this useful, why not share it with a fellow business buddy? Sharing is caring, after all.