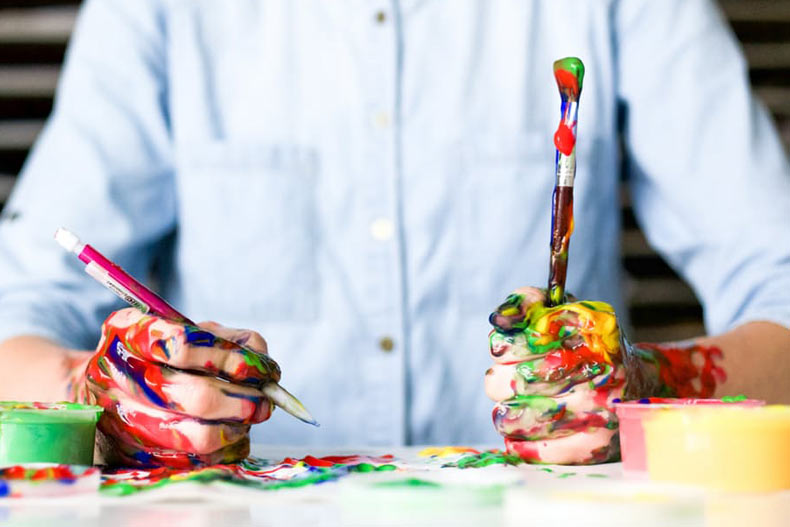 Want to know where the best ideas for taking your business forward come from? Most startup and business owners will spend a small fortune on hiring a business development specialist or strategist. But a simpler, far more cost-effective solution is staring you in the face – your employees.
The people you hire for your business aren't just workers – they can also provide you with a wealth of experience, interesting thoughts, and ideas on how to improve processes and operations. And any boss that fails to encourage this kind of creativity will be missing out.
In this guide, we are going to take a look at some of the things you can do as an excellent employer to get more creative ideas from your employees. Let's dive in straight away.
It's good to talk
Do you have an open door policy in your workplace, where employees feel they can come and have a chat? If not, we firmly advise you start one. Not all members of staff will feel comfortable with speaking up in meetings or approaching you off the bat. It's only when you give them the opportunity to talk one-to-one that the more introverted and thoughtful types will speak up, for example. Encouraging open lines of communication goes a long way to promoting new and innovative ideas.
Upgrade your organizational tools
According to Pingboard, the simple organizational chart that many businesses use has come a long way. These days, apps have replaced the sheets of paper that used to be stuck on the wall and filled with pins, scribbles, and Post-It notes. You can use them to do all kinds of things, such as allow your employees to notify you when they are ill, to finding out more about their favorite color or hobby. Most importantly, though, they can use something like this to suggest ideas, where otherwise they may remain silent.
Creative days
Once a month or so, why not give your employees a chance to work on something that is not work-related? A half day here and there is a great chance for them to try out ideas in safety, rather than on client work. Who knows, maybe they will come up with a solution to a problem that has been bugging them, or maybe even come up with a great product idea? Giving people the time to do other things can have a hugely beneficial impact on their outlook – and your business.
Encourage autonomy
Who do you think is the most creative employee? The one whose boss is staring over their shoulder every minute, or the one that has autonomy and feels able to do things on their own? It's an easy answer, of course, yet so few employers understand how much it can make a difference to their companies. If you put your employees in boxes with little wiggle room, they will only ever do what is asked. There will never be creativity, and your company suffers as a result.
As you can see, there are plenty of ways to encourage greater levels of creativity in your workplace. Are you using any of these ideas, or any others, with your employees?