Employees are the core of your company— their hard work and commitment to your company make your business operations happen. But how do you ensure that your top-quality employees keep performing at their best? We have a few tips to help you be a better boss and implement practices that encourage your employees to keep doing their best!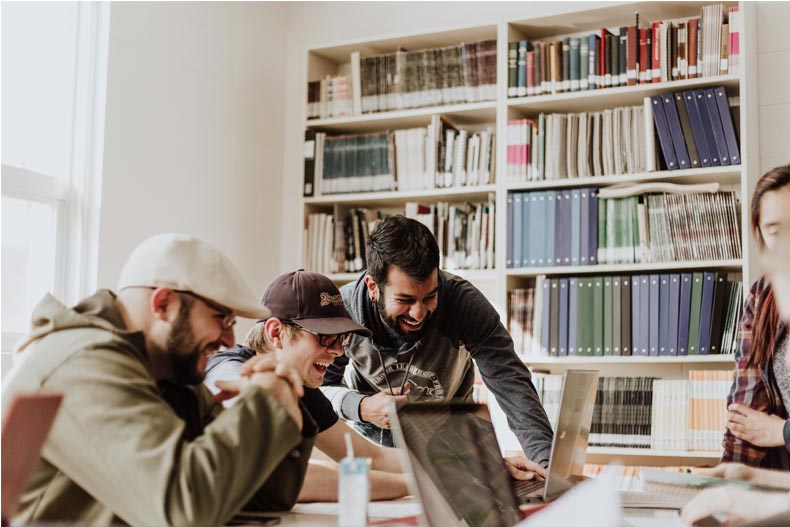 Create a Healthy Work Environment
Whether your office is an open concept floor plan, separate offices, or remote, creating a welcoming and positive work environment is essential to your employees' happiness. When your staff likes coming into work, chances are they'll perform better and be less susceptible to burnout.
Try some of the following strategies to ramp up your workspace:
Encourage Collaboration:
Whether your employees collaborate already or work autonomously, it's important to establish a culture where your employees are free to combine their brilliant minds, socialize, and enjoy themselves at work. Invest in some collaborative furniture to create a space where your staff can work together and build stronger work connections that might make getting ready for work in the morning just a little easier.
Let in Some Light:
Natural light has many benefits — it can improve mood, boost the immune system, and increase focus. All of these things directly contribute to how your employees perform at work. If your employees are less likely to get sick, they're not as likely to miss out on work days. And if they're more focused and happier at work, they'll probably produce better results. So, open up those windows and let those rays in!
Offer Some Provisions:
Hunger can often reveal the worst about a person— so don't let your employees go unfed in the office. Try out an office snack delivery service to make ordering easy. Or, if you want to score some extra points with the staff and make work somewhere they really want to be, you can get beer, wine, or cider delivered to the office. Start a monthly happy hour so your staff can spend some time together outside of work to help them unwind!
Start a Rewards Program
Have you seen some great work from one of your employees lately? Did you thank them for it— or give them company-wide recognition? If you see an employee going above and beyond, make sure they know you appreciate it.
Try implementing a rewards program to thank your devoted staff. Whether your employee surpasses a company goal or goes out of their way to help out a newbie, you can show them how much their hard work means with a thoughtful gift.
Here are a few gift ideas to help motivate your staff:
Company Swag:
Encourage your employees to rep their company pride with custom socks, notebooks, or t-shirts.
Gift Cards:
Gift cards for gas, groceries, or local restaurants are a useful, easy way to thank your employees.
Bonuses:
If an employee is really going above and beyond during their regular work week, show them how much you value them by offering them a bonus or pay raise.
At Apex Metal Signs they give employees huge discounts plus town hall meetings for anyone to bring up ways to make the workplace better.
Give and Take Feedback Regularly
Communication is key to creating a positive and productive workplace— and communication goes both ways! Make sure you and your staff are always on the same page by holding regular check-in meetings with your staff members— both individually and as a collective. Give your employees the opportunity to have their voices heard by conducting a staff survey to identify where problem areas might be and even see if they have any solutions!
Be Supportive
As a business owner or manager at a company, you assume the responsibility to be a sort of mentor for your employees. They may lean on you for support when they need help, during the training process, and as they grow in their career. Take on a more active role as a manager by holding regular meetings with the staff members you manage. Make sure they're feeling empowered and motivated — and that they have the resources they need to thrive in their current position, and wherever their career takes them!
Takeaways
A good staff can be hard to find— so if you've already got one, it's important to do everything you can to keep your employees around, and doing their best! Use these tips as a guide to help you better motivate your employees.