No matter how large or small your company may be, even the best-managed teams made up of compatible members can get stuck in a rut, run into a creative block, or simply become oversaturated with the sheer amount of work. If even a single employee feels unfulfilled and low on energy, their team is bound to suffer the consequences.
When you feel a major burnout sneaking up on your team, whether it's due to overworking, lack of feedback or resources, there are a few essential steps a leader can implement either to prevent or tackle the negative situation and get the team back on track, happy and eager to make progress.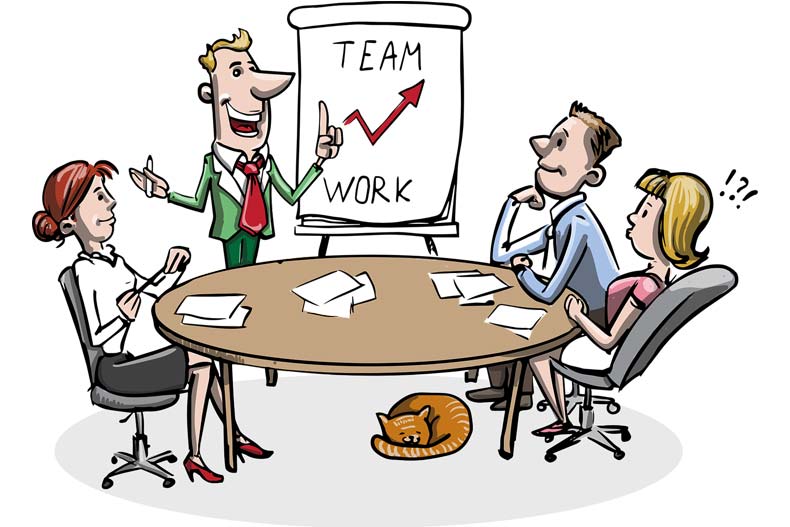 1. Nurture a positive company culture
While it's true that fear is one of the greatest motivators for many people, a healthy company culture cannot be based on negative attitudes and behaviors. For long-term happiness and productivity of each team member, every company needs to thrive on positive encouragement, enthusiasm and mutual support.
Needless to say, if your team works in a hostile, overly-competitive environment where employees fear for their jobs, most of them will suffer from a burnout sooner or later, and most likely feel the need to look for a job elsewhere. The best way to promote a positive working environment is to establish transparent communication, clear expectations, and always make sure that every employee has a clear purpose in the team and the company structure.
2. Express gratitude
Among a vast sea of temporary ways you can reward your team members, expressing genuine appreciation can be the most powerful tool for boosting their morale. However, isolated, rare instances of that simple "good work" and a pat on the back won't make a lasting impression that will help your employees cope with the inevitable challenges of their job.
On the contrary, if gratitude becomes a part of your company culture, and if every single member of the team feels continuously appreciated for their efforts, you'll have a happy group on your hands. Still, gratitude goes beyond verbal communication. A few simple ways to acknowledge your employees' contribution and express your appreciation include giving them a raise, vouchers, gift cards or a few extra vacation days.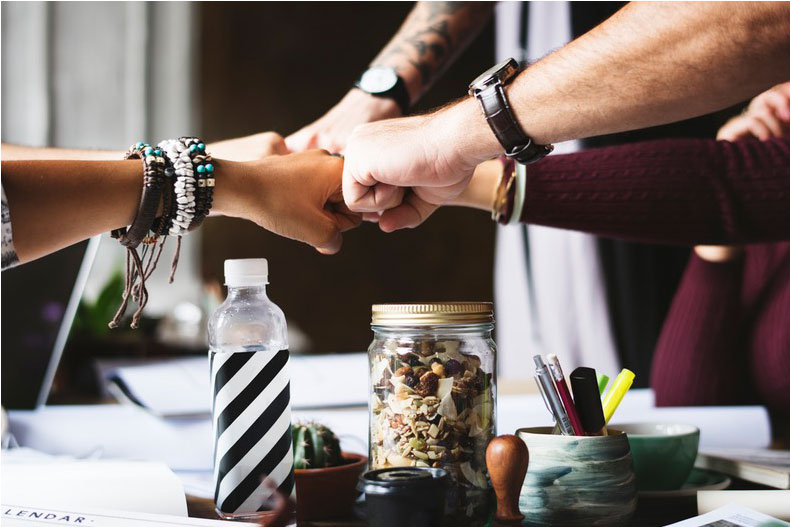 3. Provide team-building opportunities
Nothing can help a team get closer and strengthen their bond like a good team-building activity! Whether it's a weekend in a spa resort filled with trips and recreation, or a few hours of hanging out in a pub after a busy week, it will likely have the same effect on the team spirit.
Depending on their preferences, you can schedule a quick excursion to the nearby natural reserve, a day of volunteering as a team, or book a paintball session to let their inner childhood spirit take over and have some fun. An occasional opportunity to relax, laugh and share a few stories unrelated to their work can help a team grow stronger and feel that they truly belong.
4. Empower their work-life balance
Every manager is painfully aware that every project takes time and effort to succeed. But in that race for the first prize, many tend to neglect the basic needs of their employees, so they feel obligated to stay longer at work, or spend a few extra hours working from home. This creates a disbalance that can affect your employees' motivation and enthusiasm, and eventually their team spirit will dwindle.
Don't reward those who stay late on a regular basis – this will send a confusing message to others who always try to get home as early as possible without neglecting their tasks. Suggest an extra coffee break, explicitly tell them that whatever they're doing can wait until the next day, and offer them a gym membership or a similar healthy activity to promote a healthy, well-balanced lifestyle.
5. Offer support and feedback
Much like regular praise can inspire your team to work harder and enjoy their participation, an in-house therapist for emotional and psychological support can truly make a tremendous difference for your employees. An occasional conversation with the counselor, a one-on-one session with the manager to get some advice will let them know that they always have someone to turn to.
Both positive and negative feedback with a constructive purpose have their place in your communication with the team. When they are praised and guided every step of the way, they know that they are appreciated, noticed and that there is always room for improvement. A lack of feedback, on the other hand, can leave your employees wondering whether or not they're on the right track, and lose their sense of purpose.
6. Manage their workload
Some employees are competitive, enthusiastic, while others simply feel the need to earn your trust, but many will bury themselves in too much work and end up losing their initial drive and creative spirit. It's your responsibility to notice the early signs of overworking, and manage their workloads in an effective way, so that they can stay at the peak of their productivity.
Working too much and too long can have a negative impact on your employees' long-term happiness and productivity. Fewer tasks that are delegated well can help your team members boost their performance, manage their tasks stress-free and always look forward to come back to work and make their contribution.
Every business is a world of its own, and there is always a way to help every team member find their place in your company universe. Cherish their contribution, nurture their spirit, and you'll build teams that thrive in your company culture and that can truly make a difference for the long-term success of your business.