Starting a venture requires careful planning and considerable effort. You'll not only need to come up with a unique idea, but you'll also have to identify fund sources, assess the competition, and create a solid business plan. However, these preparations will be all for naught unless you find the right location to set up shop. Where you establish your business plays a huge role in your long-term success. Even with the best product or service and a talented team of employees, your company will hardly survive if it's practically unreachable by your target audience. You'll also have a harder time if the location you've chosen isn't exactly a conducive environment for businesses.
Deciding on the most suitable location can be particularly difficult if you plan to set up shop in the Philippines. After all, the country has more than seven thousand islands, and each island has its pros and cons. If you choose the right place, though, you can potentially boost your business growth, depending on the type of venture you intend to operate. If you're currently trying to decide where to start your base of operations, you may just find some viable options outside of the National Capital Region (NCR). Here are several cities and provinces that are worth considering: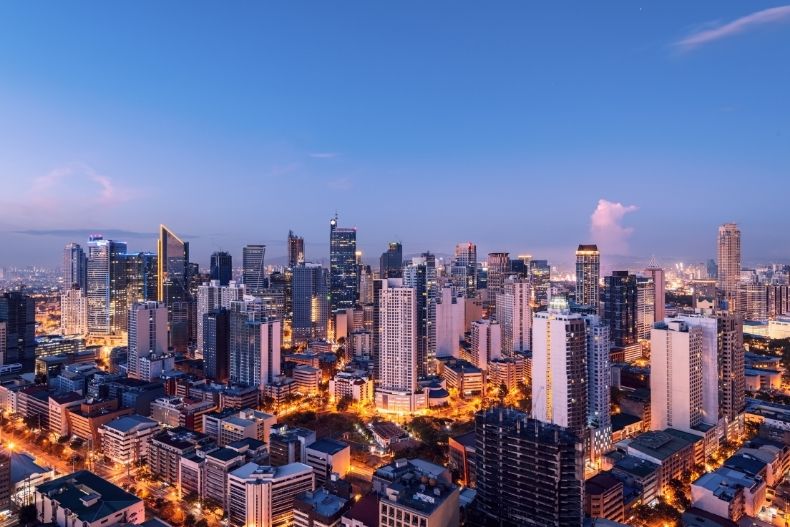 Davao City
Davao City never lacks employers advertising Davao jobs as it welcomes thousands of new ventures worth billions of pesos in investments every year. The Crown Jewel of Mindanao is truly a gem for business owners for many reasons. For one, it is one of the safest and most peaceful cities in Southeast Asia. Apart from making it easy for budding entrepreneurs to start their own businesses, the local government of Davao City is also the first local government unit (LGU) to provide attractive tax incentives to investors. Moreover, Davao is also highly accessible thanks to its international airport and numerous seaports. The city also offers quality yet very affordable utility services, which means you could potentially lower your operational expenses if you choose to do business here.
Cebu City
The Queen City of the South is not only a destination for local and international tourists looking for adventure, but also an ideal location for business owners hoping to establish a successful venture. Cebu City has practically every good thing that Manila has to offer with a few significant advantages, such as less traffic, lower operating costs, and greener surroundings. Also, the city is the go-to place for new graduates and established professionals hailing from Visayas and Mindanao. That means Cebu boasts a highly trainable and skilled labor force that can help any business thrive and succeed.
Iloilo City
Serving as the gateway to Western Visayas, Iloilo City is another ideal location for entrepreneurs looking to start successful businesses. For starters, it was recognized as the most business-friendly LGU outside of Metro Manila during the Philippine Chamber of Commerce and Industry's 46th Business Conference. Besides having a proactive and supportive local government, the City of Love also boasts modern infrastructures, a continuously growing economy, and an excellent workforce, all of which are essential drivers of business success.
Cagayan de Oro City
If you're eyeing the Southern part of the Philippines for your business's location, don't forget to include Cagayan de Oro City in your shortlist. The capital of Misamis Oriental is not only the most accessible city in Northern Mindanao, but it's also the region's business hub. This is thanks to its domestic air and sea linkages, modern telecommunication facilities, and adequate infrastructure that can support any venture. The city also continuously attracts investors because of its growing labor force and the local government's public-private partnerships.
Pampanga
The Province of Pampanga is home to thousands of businesses in various sectors, from agriculture and manufacturing to motor vehicle repair, food service, and hospitality. What makes the Culinary and Christmas Capital of the Philippines competitive is its proximity to Metro Manila and other places in Luzon. Pampanga also provides entrepreneurs with flexible business taxes and land use values to ensure maximum return of investment.
Bulacan
Another ideal location to establish a business is the Province of Bulacan. Besides being geographically close to the nation's capital and other parts of Central Luzon, the Cradle of the Nation's Noble Heroes also has highly-developed infrastructures, a promising labor force, and abundant natural resources. Bulacan is also a relatively peaceful area, as its citizens are considered quite orderly and disciplined. Additionally, the provincial government encourages investments through incentives and policies that support business growth and success.
General Santos City
Dubbed as the Tuna Capital of the Philippines, General Santos City has plenty of remarkable things to offer budding entrepreneurs and seasoned business owners, especially in the field of agriculture and manufacturing. The home of Manny Pacquiao is set to become a trade and logistics center in the international market given the upcoming establishment of General Santos City Airport Industrial Complex and the expansion of GenSan's seaport Makar Wharf.
Bacolod City
The City of Smiles is more than a haven for local and international visitors. It's also an ideal place for investors mainly for its consistent economic growth and thriving business environment. Bacolod City also boasts a highly skilled labor force as many of its graduates hold college degrees in information technology (IT), engineering, mathematics, and medical-related fields.
Cavite
As one of the most highly industrialized and fastest-growing provinces in the country, Cavite is another attractive option for businesspeople who wish to set up shop within driving distance of NCR. Cavite offers a variety of transportation networks, a unique topography, and local government support for investors. You can start your business in one of the many economic zones and industrial parks in Rosario, General Trias, Imus, and other areas in the province.
Baguio City
Although the City of Pines is more famously known as a summer destination for many Filipinos, the city also suits new businesses looking for a relaxing atmosphere that's conducive to a healthier work-life balance. Besides its cold weather and beautiful surroundings, maintaining a business in Baguio is also more affordable since the cost of premium spaces, utilities, and food are substantially cheaper than in Manila.
Whether you're a Filipino entrepreneur or a foreigner wishing to establish your first venture in the Philippines, finding the ideal location for your business is a process that requires serious contemplation. If you don't know where to start, try assessing the pros and cons of the places discussed above while taking the kind of business you want to operate into consideration. Wherever you decide to found your business, make sure to pick a location that supports your company vision and has the potential for long-term growth.