Mobile apps have become a necessity for all kinds of businesses these days. The skyrocketing usage statistics for smartphones are a testament to the fact that it is important to fill the gap between businesses and their clients via a relatively new channel, i.e., mobile apps. In order to successfully capture these highly competitive markets, it is important that you hire a qualified development team that would ensure successful outcomes for your business.
Any business owner looking for a reliable Android or iOS app development option – for building a custom mobile app for their business – would most likely outsource their project to a reliable company offering professional mobile app development services. But outsourcing always brings up the question: which location is best? The location of your software development company can play an important part in making or breaking your mobile app development project. Let's talk about the different factors that are linked to a software provider's location and how they can affect your project.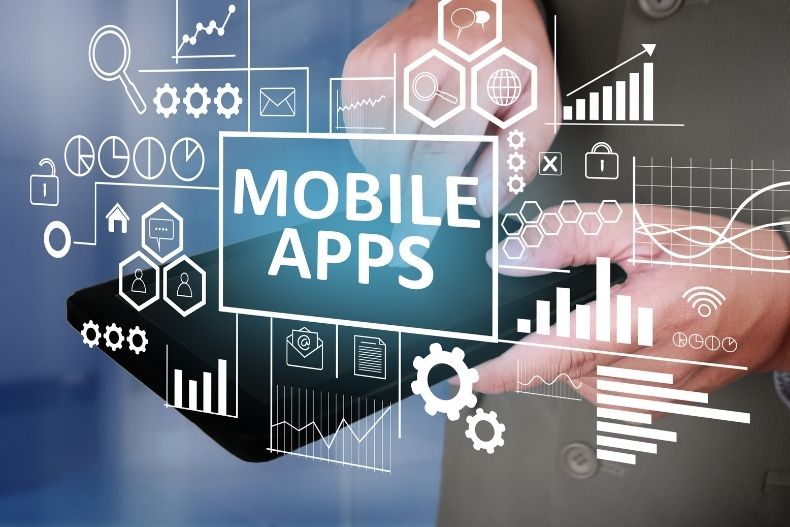 Cost
The number one factor that heavily influences every customer's purchasing decisions is the cost or price of a product or service. The same applies to mobile app development services too. The costs often vary depending on the location in that lower mobile app development rates are charged in developing countries while the rates go much higher when hiring app developers in the UK, US, or other developed countries. The main reason behind this disparity is that labour costs are generally lower in developing countries compared to developed countries. Several other factors contribute to this phenomenon too, some of which we will look into as we move ahead in this article. While your first instinct may be to hire the cheapest development service provider, that may not be the best course of action. With cheaper prices, you cannot expect to receive top-quality services.
Skill levels and work quality
In the first point, we discussed how the location of a mobile app development company has an impact on the prices being offered in that region. Continuing that same point, let us explore how the location, and subsequently the costs, affects the quality of work that you receive.
It is a well-known fact that developed countries are much more technologically advanced than developing countries. Regions in which the quality of education is not very high often tend to lag behind the rest of the world in terms of overall progress. This effect spills over to software development practices too. Due to lower quality of education, the workers' skill levels also suffer. They are often not updated about and in touch with the latest advancements in the world of technology. One major factor that affects the quality of work is the lack of access to the latest technologies due to their ailing economies. Therefore, if you hire a development firm in Kathmandu, for example, you may not find the quality of their work to be satisfactory, even though it may be cheaper. On the other hand, if you hire a mobile app development company in London or even some freelance app developers in the UK, the difference in the quality of services will be apparent to you. Being based in a much more developed region with a burgeoning economy, it would be able to afford access to the latest tech tools and improve its practices accordingly.
Communication and collaboration
Hiring a mobile app development company in a location different from your own also carries certain risks in terms of effective communication and collaboration. There are two key potential issues when choosing to outsource mobile app development services abroad. The first one is the misalignment of timings and the second one is the language barrier.
The first problem is related to the development firm being situated in a geographical region that is far away from where you are based. For example, if your business is based in Australia and you hire a mobile app development company in the UK, you will experience a time difference of 11 hours. If you want to have an urgent meeting with the development team at 11 am, the team in the UK will most likely be sound asleep as it will be midnight there! To tackle this problem, most development companies that cater to clients abroad often offer flexible work hours or adjust their work timings such that it provides maximum overlap to their clients and maximises and streamlines the collaboration between both parties.
The second problem, i.e. the language difference, can cause some serious damage. If you are based in a primarily English-speaking region and hire app developers in the UK, you will not have any problems with comprehension based on interpretation. However, what if you want to go for mobile app developers based in a region, such as Hong Kong, where the people may not be fluent in English or whichever language you feel comfortable speaking in? If you are unable to communicate with your development team, your project will suffer right from the beginning. Your initial project requirements may get lost in translation, causing the developers to create something entirely different from what you originally had in mind for your app.
Cultural influence
Apart from general communication problems, another potential problem regarding partnering up with mobile app developers based far away from your home country is the cultural barrier. As you venture into different geographical regions, you will notice that even something as minor and simple as the way you greet a person can require you to change your mannerisms and etiquette. Certain words, phrases, or gestures that are considered perfectly okay in your hometown may be considered unacceptable, immoral, or offensive in other parts of the world. When you are faced with such a situation, misunderstandings or miscommunication can develop quite easily. Therefore, outsourcing mobile app development services to a region with a completely different cultural setting can be a problem. However, it is not a problem that you cannot overcome with a little bit of compassion and thoughtfulness.