Business is all about making the right choice. No businessman can say that he never made a wrong decision. They are just always prepared for the worst and willing to face any issues, but they don't step away from taking risks. Anything that reaps reward has risk involved to it to some extent. One such risk is outsourcing manufacturing. 
Many businesses hire someone's services for the manufacturing of their products instead of building their own factories. It has some risks but also many benefits. This article has discussed everything you should consider before you actually outsource manufacturing. 
Ensure It is the Right Choice
While you shouldn't be scared of the wrong decisions, you should do your best to make sure you always make the right decisions. Just because outsourcing worked great for someone else, it doesn't mean it's also perfect for you. You are two different businesses with different prospects and priorities. 
You also need to consider all goods and bads before getting someone to do production for you. On the plus side, you don't have to worry about building a factory, buying expensive machines, and hiring a skilled workforce. On top of that, you also don't have to worry about the responsibility of production. 
The company that has taken your manufacturing job has to meet the deadlines and deliver the decided quality. It's no longer your headache. This allows you to focus on other more important things, like business development and sales. You get to concentrate on the customer side and make sure that you always have the edge over your competition. 
Production is a hectic task. However, it doesn't require the expertise of a leader. Once you have created the right formula and the process, it no longer needs complex decision making. As long as the production side keeps following that process, there won't be any issues. It doesn't mean there won't be updates to the product, but you won't be directly involved in ensuring it is manufactured and delivered on time. 
You will study consumer behavior and analyze the market to stay up to date but only pass orders to the manufacturing instead of directly getting involved. A human only has a limited amount of time and energy. You should only use it on things that matter the most. 
Create a Request for Proposal
Start by creating a request for proposal and send it to all parties interested in taking your work. The request for proposal should be as detailed as possible. It should include everything your manufacturer should know, except any IPs or product secrets. This will tell them what you expect from and what they need to do for you. The RFP should be comprehensive enough for them to be able to give a precise quote. 
Any ambiguities in the proposal could later reflect in the service they provide. If you feel that you can't effectively deliver your message without discussing some confidential details of the product and your company, then you should first follow the process discussed in the last heading. However, it will significantly reduce the number of people interested in working with you. Try to avoid it at the preliminary selection phase and make sure you properly add these six sections in the request for proposals.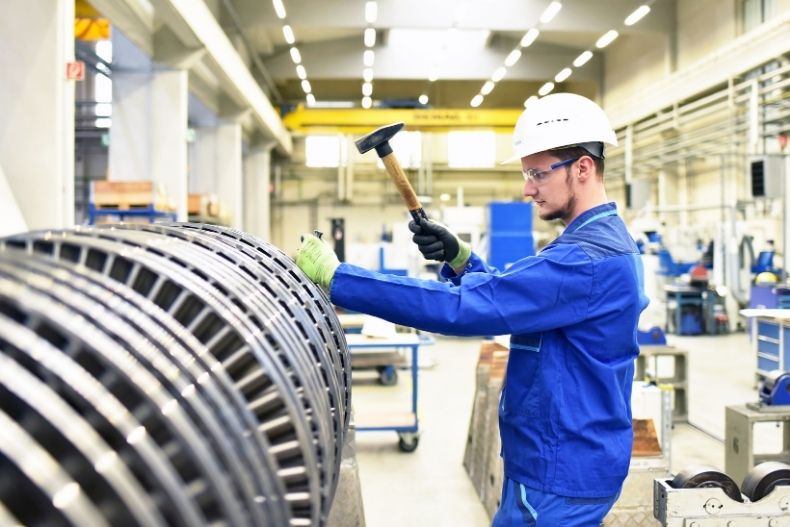 1. Introduction:
The introduction should discuss why you are looking for a manufacturer and the goals you plan to achieve with his services. This portion should also summarize other points before they read those details. 
2. Information about Company:
Discuss what you do and what you are planning to do. The reader should know everything there is to know about your company and brand. This will help them understand what you want to provide to your customers through that product. 
3. Requirements:
This is the main and most important part of the RFP. It should tell the reader what your product is and how it needs to be manufactured. This will tell what you are looking for in the manufacturer and what he needs to deliver. It should also tell what they must have in order to be eligible for this job. 
4. Structure of the Response:
Your product and its requirements could be technical and complex. This is why you should break down your requirements in different points and also define how you want the response from the manufacturer for each issue and expectation. 
5. Selection Criteria:
This will tell the manufacturer what qualities you are looking for and what they need to do in order to win this job. Usually, it includes competitive prices and the best quality. However, you know your market and product better and define selection criteria accordingly.
6. Timeline:
Define a time after which you won't entertain any response to the request for proposals. You wouldn't want a proposal from a new manufacturer when you have already shortlisted people for the job. It could make you double-minded and put you in confusion, thinking there might still be better offers still on the way. 
Find the Right Manufacturer
Finding the right manufacturer is the most important task when outsourcing. Remember, a big and important part of your business relies on them. RFP will help attract qualified contract manufacturing companies (CMOs). 
It is your responsibility to choose the one that best fits your requirements. You don't always have to go with the one that offers the best quote. You should also see their reputation and who you feel comfortable with. However, make sure you first look for the following qualities before making any final decision. 
They have the right resources for the job.

They can deliver at cheaper rates than the cost of in-house production.

They can test and pack your products. 

They have the resources for scalability. 
Get Factory Audit Services
Even after you get the right and reliable CMO, you shouldn't fully become dependable on them. It's only wise to always have a backup and monitor everything yourself. If you only relied on the manufacturer to deliver the right quality without any issues, then you will be making a mistake. As a professional, putting your full trust in someone is not wise. 
Many companies outsource their manufacturing to China because of their competence. If you also have the same plans, it will be difficult for you to do quality assurance when you are overseas. However, you can acquire a service for factory audit. 
There are professionals in China who will assess the factory profile, human resources, trade capacity, quality control, research and development, and trade capacity of your CMO on your behalf. This third-party quality assurance will save you from many big potential threats. 
Sign Proper NDAs
A Non-Disclosure Agreement protects you from unethical businessmen. It doesn't take time for people to copy your decades of research and become your competition. This is why you can't allow any manufacturer to leak your production or any other business secrets. A professional doesn't trust anyone's words. You have to write comprehensive NDAs and make sure all relevant parties sign it. 
You should have everyone who wants to see your request for proposal sign an NDA if you have shared some confidential information in it. However, it will repel many potential CMOs because they won't be able to work with anyone else in your industry offering the same product if they signed the NDA. 
That's why it's better to only sign NDA with the manufacturer that you have selected for your job. This is something where you shouldn't take any risk and include legal professionals to make your contract foolproof.