There are no formal prerequisites to start your own business other than getting the appropriate permits and licenses. As long as you have all the legal documentation in order, as well as some capital and passion, then you're more than free to become your own boss.
However, there's a huge difference between being an entrepreneur and being a good entrepreneur. Although nothing in this world can guarantee success in your high-risk venture, holding a BBA in Entrepreneurship can help both start and maintain your business over the long run.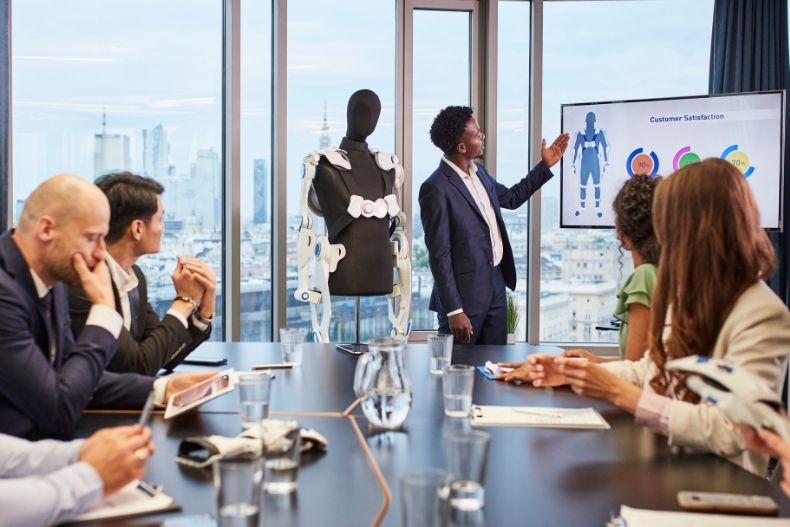 The Scope of BBA in Entrepreneurship
The key takeaway of a BBA in Entrepreneurship program is to teach students how to start their own businesses and how to start and grow a business. The knowledge that you'll obtain through the degree will hone your financial knowledge, business acumen, and ability to identify and take advantage of market trends.
The syllabus is designed to teach students the ins and outs of business and management. Students are spoon-fed how businesses work, what it takes to maintain and boost their businesses, and the possibilities that lead to a failed venture. B-schools take both theoretical and practical approaches to strengthen their students' abilities to identify and take advantage of market opportunities.
Upon graduating, students will be equipped with the knowledge of setting up and furthering their business ventures. The BBA in Entrepreneurship coursework involves the following:
· Legal knowledge
· Financial Planning
· Business Operations
· Sources of Capital
· Valuation
· Marketing
· Communication
A BBA in Entrepreneurship Shapes You to Become an Entrepreneur
Knowing What It Takes to Build and Run a Business
A BBA in Entrepreneurship primarily focuses on what it will take to start and run a business. This includes identifying potential business ideas to expand upon, understanding market trends, seeking funding options, and communicating with internal and external figures that contribute to the overall success of your business.
Understanding Business Finance
As a graduate of a BBA program, you'll be equipped with the knowledge needed to identify problems that companies face. You'll learn how to assess financial reports, make annual budgets, and know how to use various financial recording tools that will assist in making meaningful business decisions.
One of the core subjects you'll learn in a BBA program is how to become a leader. Leading isn't just about making the right business decisions but also persuading others to contribute to the end goal in ways you want. As an entrepreneur, you'll have to deal with all sorts of people. Basic knowledge of leadership will be the key to know how you can persuade them to do what you want without coming off as overbearing or rude.
Communicating Effectively with Others
In addition to the hard skills needed to run your own business, a BBA in Entrepreneurship can help shape your overall personality and turn you into a better speaker. Communications classes focus on understanding body language, negotiating deals, boosting team morale, and becoming a more communicative leader.
Certain B-schools offer various ways of instilling an entrepreneurial spirit in students. Some hold business workshops, where invited speakers talk about their struggles and successes in the business world. Some B-schools also hold start-up competitions, which teach students to put their knowledge into practice even before graduating.
Furthermore, BBA in Entrepreneurship combines both academic and industry knowledge to help students develop decision-making skills early on. At the very least, students will graduate with enough management knowledge and skills to potentially become influential figures in any organization they take part in.
Easier Admission Into an MBA Program
A Master of Business Administration degree is one of the most prestigious degrees in the business world. Even though obtaining an MBA is not needed to start or boost a business, it can really set you apart from the rest of your peers.
A BBA in Entrepreneurship is the first milestone before ultimately enrolling in an MBA program. While a BBA is not required to get admitted into an MBA program, it'll give you a leading edge into admission. Your BBA will demonstrate to enrollment officers that you already have a strong foundation, so you won't have to spend the first semester playing catch-up with your classmates.
Where Can I Take My BBA in Entrepreneurship?
Luckily, there are numerous B-schools that have BBA in Entrepreneurship programs. It won't take very long to find an accredited school that can fully prepare you for the realities of building your own enterprise.
If you're currently running a business and can't leave it to attend in-classroom meetings, consider applying to an online BBA program, such as Nexford BBA, which lets you learn at your own pace and with like-minded peers who are striving to become self-made businesspeople.
Final Thoughts
Again, we'd like to reiterate that a BBA in Entrepreneurship is not a key requirement to become an entrepreneur, nor is it a guarantee that your venture will become highly successful. However, with the knowledge you obtain through the three to four-year undergrad program, you'll be better equipped to overcome a wide range of problems that your business will inevitably encounter in the future.