Humans are storytellers. We consume stories en masse, and communicate our own experiences in terms of narrative, whether in regards to the workplace, personal life, or social struggle. When it comes to branding, it is the production of a narrative that others have the opportunity to participate in—both employees and customers alike. Your brand mission is the goal of your narrative, and the predominant constructor of it. When you produce a brand mission, it provides the opportunity to invite customers and talent to participate in something that is bigger than them, complete with a story that they can choose to invest in and boast of.
There are a number of ways to utilize this aspect of the brand mission to bring in customers and talent, here are five great ways to utilize your brand mission as a tool of attraction.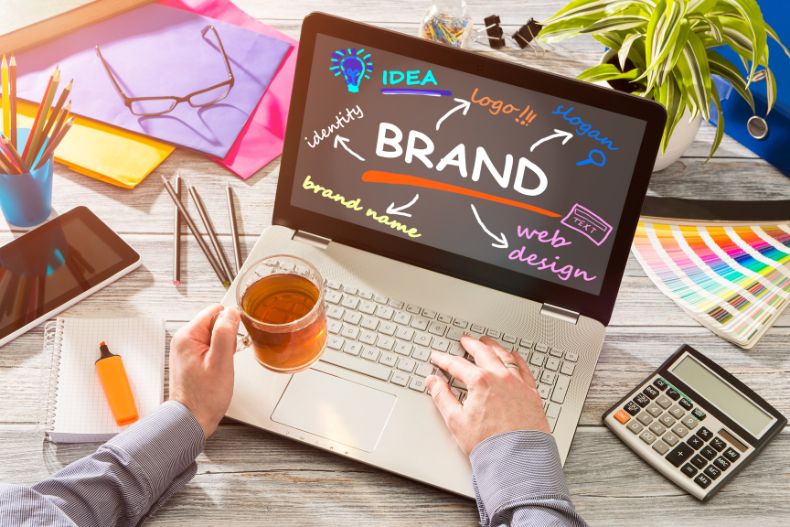 1. Understand the Narrative
When you construct a brand, you are equally in the process of producing a narrative as you are in producing material. When you embark on the process of deciding on, or rather acting on your brand mission, the narrative process is how you make your mission attainable and accessible to your target audience.
"Before you post a job advert or set up any interviews, start by clearly identifying your company's values. As you clarify what factors your company prizes above all others, begin to weave them into your mission statement, your vision, and your company's behavior and activities" (Hamilton, John. "How strong company values attract top talent." Recruiteeblog, 2020).
First, let's examine the space of the consumer. When a customer decides to ally themselves with a company, they are also faced with an allegiance to a corporate mission. This may be global action, an initiative, or even a need that is uniquely met by the business. Brand missions don't just pop out of thin air, however, they are formed by the story. Telling this story in a concise and relatable way allows your consumer to easily make the decision regarding personal allegiance to cause your business is pushing.
"Brand mission needs to be accessible if you are trying to attract consumers and talent alike. Accessibility can be created through accurately describing your mission in all aspects—history, present movements, and goals. When you do this effectively, those who engage with your branding process will be able to envision themselves as a part of your mission. Aside from the potential impact of a brand mission, the goal of putting it forward is to welcome others to join in." -Amy Keller, Co-Founder and CEO of FAVES.
2. Value Your Employees
When it comes to your brand mission, one of the single most important factors of both action and development is that it is easy for your employees to stand behind your mission, and be motivated by it.
"The biggest proponents of your brand mission are your employees. When your employees are passionate about your mission, they will help your business press it forward during difficult periods. They will bring in more top talent who are passionate about the same causes, and they will be among your biggest marketers. If you don't invest in your employees as a top aspect of your brand mission, you are missing out on your greatest asset." -Lilian Chen, Co-Founder and COO of Bar None Games.
When you instill value on your employees and welcome them into your brand mission, your business is better set up to attract new talent, and even new customers via the contagious nature of your brand's narrative. Taking careful advantage of your employees as a piece of your brand mission will help push your brand forward.
"Investing in your brand is a commitment to your employees, showing them that you have long term goals and that you aren't going anywhere" ("4 Reasons a Better Brand Attracts Top Talent." The James Agency, 2020).
3. Local or Global
Understanding the breadth of your brand mission can significantly help you reach both consumers and talent. Specifically, whether or not your brand mission is local or global can help you best produce branding content, and directional invitation for your consumers and employees. Depending on the nature of your brand mission in this regard, you can utilize it differently.
"Just like it's important to understand your target market, it is important to understand the target of your brand mission. Who you are helping, affecting, and supporting, where they are based, and what they engage in are all important pieces of your brand success." -Fred Gerantabee, Chief Experience Officer at Readers.com.
When your brand mission is local, it is important that you push it to this audience. Invite your community into the immediate mission, invite those interested in employment to participate, invite community members to be a part of your brand as it makes changes amongst your community.
Then, there is the global mission.
"When your brand possesses a unified mission that not only affects those who purchase your product, but citizens of the world, you are in a unique position to push your brand forward in such a way that those who engage are helping not only themselves, but the rest of the world. This type of mission invites people into your workforce out of an excitement and desire to contribute to global wellness, and allows consumers to invest with the knowledge that your business is doing good for the world." -Adam Bém, Co-Founder and COO of Victoria VR.
Understanding your brand's local vs global mission, and capitalizing on it will do wonders for your brand, and your mission success.
4. Build Value
The value of a business, and a brand should not be fully created by its product alone. When a brand is without mission, it lacks any value beyond its product alone. Its narrative is lost, and its consumer base is regularly limited as product purchases cycle in and out. One of the most effective ways to produce sustainable growth for your business and your brand, is to utilize your brand mission to create a value for your product.
"The worth of a brand comes down to what it can offer the world. When that is something that welcomes in the following, that helps others, this creates brand sustainability, and desirable employment. In the process of developing a brand, it is critical that you manufacture a valuable mission, and passionate mission outcome." -Alex Carroll, Founder of Caliber Games.
5. Passion
"If you are not passionate about your brand, nobody else will. The only effective way to create new customers and bring in valuable talent is to demonstrate the passion you have for your brand to others, to make that passion contagious." -Chris Coote, CEO of California Honey Vapes.
When you take all of these things with the element of passion, your brand narrative is far more likely to succeed, to draw in long-term, high quality talent, and to develop a large base of consumers.