We all know that well-planned logistics could carry your company to new heights, while the opposite could see your business stutter to a standstill. However, the costs of that success may soar if you don't keep tabs on your supply chain expenditure.
When it comes to logistics, you need to find the perfect balance between cost and performance, while saving money wherever you can. So, how do leading organisations do it?
Taking inspiration from the tactics of corporate giants, this article will explain five ways your business can reduce its logistics costs, offering some actionable tips and advice along the way.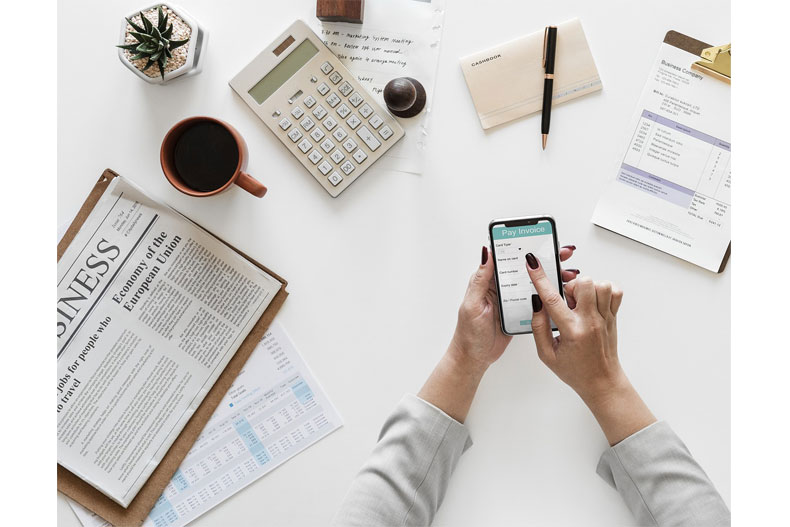 Switch transports

Flexibility is fundamental for improving cost effectiveness. Just think, there's always another method, means, or mode of transport for delivering goods that could better benefit your business in the long run.

When it comes to calculating logistics costs, each mode of transport has different pros and cons. Shipping freight by boat is far cheaper than doing so by plane – which will reduce your transportation costs on the surface – but it's also much slower, which means you might lose out on sales. Is it time you rethought your transportation?

Larger businesses will not only carefully select the right method of transport to suit their business model, but they might also choose a combination of transport modes in order to cut costs, using quicker delivery methods for higher priority items.

Whether you choose rail, plane, ship, truck, or a combination of transport means, you can be sure that the largest corporations will be flexible when it comes to finding new avenues to reduce costs while improving performance.

Multiple warehousing

Rather than creating one huge warehouse, it's far more cost effective for large businesses to invest in multiple warehouse spaces. Why? It comes down to flexibility again. Once a business reaches a certain scale, it becomes inefficient – and expensive – to ship from just one location.

By warehousing from numerous locations, you can ship products from the warehouses that are closest to your customers, which should reduce your logistics costs overall. And, it usually costs less to invest in small parts of many warehouses than it does to buy a large, singular warehouse.

For an example, let's take the small ecommerce brand, Amazon. There are over 95 million Amazon Prime users, who all benefit from one or two-day delivery. To keep its enormous delivery costs down, Amazon now operates more than 175 fulfillment centres around the world.

Vehicle tracking

Companies that operate large fleets use devices like vehicle trackers to save money on logistics. How is that so? Because reducing costs is just one of the many benefits of using fleet management software.

Firstly, vehicle trackers can monitor and improve driving behaviour by encouraging safer driving habits. Secondly, these devices allow you to plan the most efficient routes for each driver using route planning technology, avoiding traffic and dispatching the nearest driver to each job. Both of these factors will help your business save heaps of money on fuel.

On average, a fleet of 25 vehicles can save up to 20% on fuel consumption by using a GPS vehicle tracking system. Looking further up the scale, you can imagine how much money large businesses are saving by using vehicle trackers.

What's more, some insurance companies will offer discounts of up to 10% to fleets that use GPS trackers, which helps to reduce overall logistics costs.

Experienced workforce

Leading organisations usually get the pick of the employee bunch, having spent years building up strong reputations while offering attractive salaries. In short, the best companies get the best people. But how does this affect logistics costs?

Logistics can be a complicated process, especially for corporate giants and ecommerce empires. An experienced workforce can make logistical life much easier. These employees can produce maximum results with minimum resources, using their expertise to streamline logistics processes and thus reduce costs.

A recent US study found that disengaged employees cost companies approximately $450-$550 billion each year. However, the most successful companies know how to best utilize and engage experienced professionals, allowing the workforce to reach its full potential.

Outsourcing logistics

You can even outsource your logistics process to a 3PL (Third Party Logistics Company). 3PLs provide straight-out-of-the-box logistics operations that are ready to go, saving you the hassle of spinning plates within the supply chain.

Naturally, 3PLs are only beneficial for companies with huge logistics operations, providing access to a specialised logistics workforce and the latest technology, which all costs a pretty penny. However, using 3PLs usually ends up costing less than it does to invest in a whole new in-house logistics team. In other words, just as leading organisations can hire the best employees, they can also hire the very best third party companies rather than invest in their own expensive workforce.
Final thoughts
Learning how to effectively reduce your logistics costs can help your business on the road to success. And who better to learn from than the best? Sure, leading organisations have the resources to hire experienced workers, install the latest logistics technology, and invest in multiple warehouses, but they are also experts in cost management – so why not take a logistical leaf out of their book?