Have you ever been to a Sunday farmer's market? All the right stuff clean out by mid-morning, and only the new stalls remain until late. Have you noticed any sale? All well-known brands sell out first, and the new launches, less reviewed and poor things stay. So, how can you find followership in such a cutthroat market? The Internet is bursting at its seams with reputed brands selling excellent products and services. It may even seem impossible for a new brand to find footing amidst the big fish.
How can you turn your little fish to a household brand name? Take help from the already famous ones, of course! Marketing is about quick thinking and cunning decision-making. You can take help from the influencers to popularize your brand and products. As per the reports from an Edmonton SEO expert, influencer marketing has risen more than 90 times since 2013. The last three years have shown impressive growth in influencer marketing budgets and necessary analysis in the process.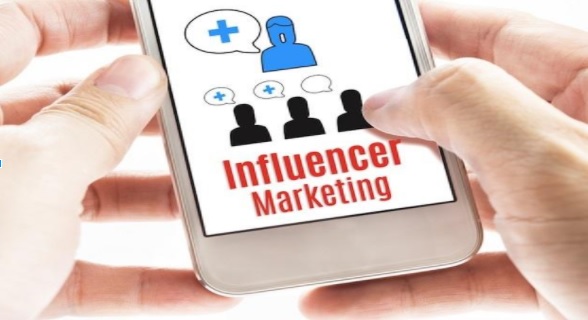 When marketers used influencer marketing on Twitter, users reported a 5.2 times increase in purchasing intent.

After seeing an item endorsed by influencers, up to 40% of Instagram, Twitter and YouTube users went ahead and bought that item.

Influencer marketing delivers about an 11 times higher ROI as compared to traditional marketing.
Seeing these stats makes a marketer's heart soar. However, the concept of influencer marketing remains rather vague.
How to begin a successful influencer marketing campaign?
So, here's a three-step program that will help you with your influencer marketing campaign.
Find the right influencer for your product: if you are marketing a skin cream that removes wrinkles, you might want to choose an influencer of the right age. They should fall in the category of your target market. They should promote healthy living that extends youthful looks. They should not compromise your brand name. Always look for popular YouTubers who have expressed interest in endorsing similar products. You can also try Instagram. It is hot in influencer marketing. Even industry experts and celebrities with their blog following make for great influencers.
Reach out to the influencer: this is the most crucial part of any influencer marketing campaign. If you do not approach your influencer correctly, you may end up losing them. Do not bombard them with emails and messages. Always have a final message. Offer them something in return for the "favor" they will be doing your company. You can send them test samples, and a goodie bag too as many companies do now. This is not as much bribing as it is sending a sample for testing.
Get them to share your content: once your relationship is strong enough, you can ask them to share your content. Never prompt what they are supposed to say in their posts unless they ask you. Keep this open-ended. You want an impartial take on your product, and you want your influencers to describe your company experience in their own words. Since most influencers have their own set of followers and readers, keeping the content original will increase your brand's value.
Micro or Macro that is the question
There is always that one question,which looms over every marketer "How much following should my influencer have?" If you have a big budget, you can get big guns on board. You can target a John Chow or a David Naylor to endorse your service. They are the macro influencers of the SEO and marketing industry. If you do not want to take a leap. You can always go for smaller names with a niche following.
A macro-influencer is someone who can reach out to about a million people with one post. Whereas, a micro influencer will have the potential to reach out to five thousand or fifteen thousand. We always like to advise our followers to start small and then reach towards the big names. Micro-bloggers tend to be more receptive and responsive. They interact more with their followers, and they bring more business to individual small businesses.
What should you prepare for?
Like every good marketer, get your armor on. You will face rejection and tons of them. If a targeted influencer does not receive a response, do not prod them. Some do not like to be bothered since they have their niche following. They are of the opinion that endorsing a particular product or showing their preference for a brand, will affect their followership adversely.
Start with a list of 10-15 potential influencers. The start will be the first and go through the list one by one. Give them enough time and leave enough time between two approaches. You need to keep at it until you get one positive response. It takes a lot of time and patience.
Are there any influencer marketing tools to help you?
You can try the email tracker tools that will always tell you if an influencer has opened your email or not. It is quite simple. You can see the fate of your email after you have hit the send option. If someone opens the email and leaves it there without responding, follow it up with another one in a week. Do not flood their inboxes with promotions and offers you can give them if they come on board. Keep the first mails formal and minimal.
On a hindsight
Influencer marketing is simple, only in black and white. When it comes to practice, you will need the most amount of perseverance you have ever needed. You have to stay on top of it until you make a breakthrough. Always try to get more than one influencer on board, because we have seen hundreds of deals fall through in the eleventh hour due to problems in the content.