When you are thinking of product packaging, there are important things you have to consider. Basically, your packaging should work for your brand or business. In other words, the right product packaging sells your product, keeps your product safe, and makes your product easy to transport to your customers.
To help you make the right decisions, this article summarizes the essential elements of how product packaging can be used as a key factor in your business success.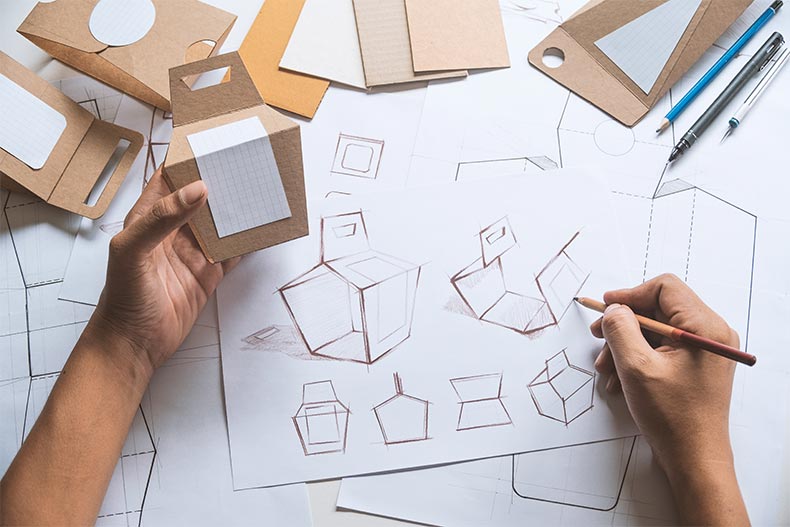 Custom Design and Printing for Unique Branding
One way to highly differentiate your brand from its product counterparts is custom packaging. Create and embrace unique packaging solutions with great design and functionality. Whether you're into beauty, health and wellness, beverage, food, or any other market, using the right materials for custom packagings such as wood, carton, PVC sheets, or plastic provides a unique look and functionality to your products.
Send a targeted brand message to your customers and increase brand awareness with personalized packaging. Don't miss the amazing opportunities that good product packaging can provide your business.
Here are the popular types of product packaging you might want for your business:
Subscription Boxes
Rigid Boxes
Auto-Lock Boxes
CBD Boxes
Countertop Displays
Gift Boxes
FDA-Certified Packaging
Product-Safe Packaging for Consumer Health
If you're into the food business, product safety is a critical priority. Remember that consumer health is at stake. This is why you should ensure food-safe product packaging for both direct and non-direct food contact. This will help ensure that your food packaging doesn't only look beautiful, it also complies with the Food and Drug Administration (FDA) regulation.
Here are some important things you need to know about product-safe packaging:
Use food-safe packaging materials that are FDA-approved.
Food-safe packaging options include wraps, labels, boxes, and promotional tray liners and inserts.
Make your products stand out and protect them by combining the best product packaging features.
Your product packaging design team should work closely with you on in-depth research, design formulation, material selection, prototyping, sourcing, and printing and production.
Product Packaging Testing and Prototyping for Best ROI
You can create one-off product samples and small product runs with in-house prototyping capabilities. Testing and prototyping enable you to test product packaging design, function, and form without using plenty of expensive dies or spending on costly printing plates.
Importance of Product Packaging
Refining your product packaging through prototyping can help you test different graphics, colors, verbiage, and key design elements that ensure how your final design will work perfectly. Testing the design of your product packaging can help you refine the qualities that you want your product to evoke such as elegance, fashion, versatility, utmost durability, or even eco-friendly business practices.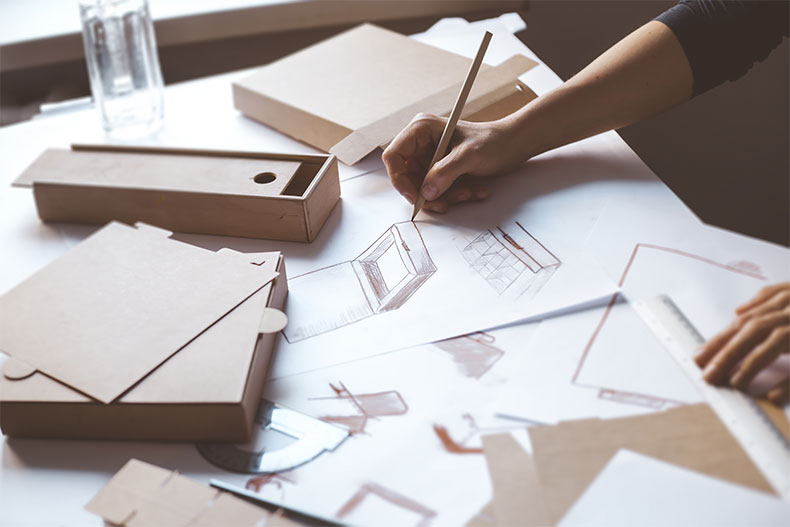 A good product packaging is a well-represented product that promotes public and customer memory retention of how your packaging looks like and what makes it different from the rest. With the right combination of materials, texture, labeling, colors, and other product packaging design elements, you can come up with a design that will appeal to your target audience so that they remember your brand for a long time.
Improves Customer Experience
Your packaging improves customer experience when it's designed correctly to match your brand's core values. For instance, a clothing apparel business online that exudes fashion elegance can simply ship a top or a t-shirt in a very cheap plastic bag. However, a plastic packaging that usually arrives crumpled can project a business image that does not care about customer experience, expectations, and first impression.
This is why it is crucial to align your product packaging to what you want customers to understand and feel about your product, website, and your brand in general. For instance, using a sturdy and well-branded package instead of cheap plastic reflects the quality of your products.
When more consumers are attracted to your product packaging, the more profit you'll gain. So why not invest in custom product packaging design and printing? If you're not into it, you can hire the services of a professional product packaging company to help you. You'll save a lot of time and effort by delegating this task so that you can focus on your business, the product itself, and other sales and marketing strategies that increase your ROI.
Another way you can increase your ROI is to utilize QR codes on packaging. By scanning a QR code, customers can quickly access detailed product information, promotional offers, discounts, or even bonus content like video tutorials for use of the product. You can find a QR code generator with a simple Google search and customize your codes to fit your business needs.
Takeaways
Product packaging is essential to your business. It is the forefront of branding, representing what customers can expect upon opening the packaging. You can come up with the best product packaging for your business through custom packaging design and printing, by implementing product-safe packaging, and by testing and prototyping. These can help boost brand awareness, improve customer experience, increase customer loyalty, and increase sales.