As an owner of a startup or a small business embarking on a new business venture, earning and maintaining your customer's trust is not only beneficial to you—it's crucial to keeping your business afloat. Trust is arguably the foundation of success in business, and research indicates that a lack of trust can lead to problems like suboptimal customer experience and loss of clients.
Building customers' trust in your business involves more than simply delivering a top-tier product or service. It requires strategic planning, steadfast commitment, and consistency on your part. One aspect of doing business that you can't neglect is your payment system, as a robust, secure, and user-friendly system can bolster your business's credibility and lead more customers to your storefront.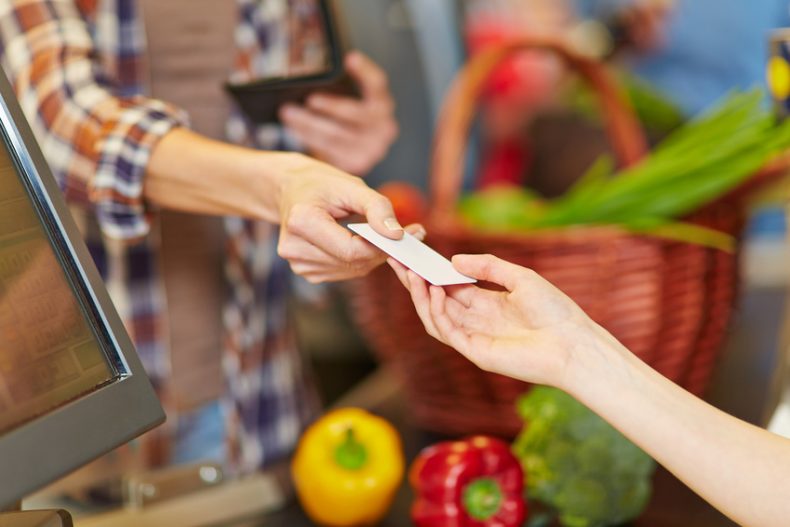 What are Payment Solutions?
Payment solutions refer to various methods and systems that facilitate the transfer of funds or payment transactions between buyers and sellers. These solutions include accepting credit and debit cards, mobile wallets, online payment gateways, bank transfers, point-of-sale systems, contactless payments, e-commerce payment platforms, digital currencies, subscription billing services, in-app payments, electronic funds transfers, and alternative payment methods. With the advancement of technology and changing consumer preferences, businesses can choose from a wide range of payment options to provide convenience and security to their customers while facilitating seamless transactions.
Below is a guide to building customers' trust in your business through the use of reliable and innovative payment solutions. 
Selecting the Ideal Payment Solution: A Decision of Paramount Importance
Your choice of payment solutions for your business can significantly influence your credibility among both new and returning customers. Today's customers want a wide range of choices for completing payments, with each catering to their unique purchasing preferences. In fact, bad payment experiences, obsolete payment systems, and a lack of payment choices are all enough to turn off a customer, even if the business offers a product or service that they really want. 
To meet this demand, consider investing in convenient payment processing and invoicing solutions that simplify transaction processes and enhance user experience. Your internet payment solutions should also integrate effortlessly with your existing business platform and online business channels. 
Thanks to modern technological advancements, no-code integrations are possible, facilitating smooth connections between a chosen e-commerce platform and a payment gateway Philippines businesses rely on. Invest in a payment gateway solution that facilitates easy integration and ensures a streamlined shopping experience for your customers, and you'll be able to augment their trust in your brand.
Strengthening the Security of Your Business's Payments System
The widespread digitalization of the market has greatly affected the financial sector, and all innovation brings out new questions about customers' safety and security. For your business to thrive online, you will need to assure your customers that their payment details and their personal and financial information are all in safe hands. Solutions like virtual payment cards can provide an answer to this necessity, enabling customers to make payments within your website or app while their card details remain under strict protection. 
You'll be able to achieve a tighter level of security for your customers by integrating a card payment vault into your system. This feature will allow you to securely store your customers' card details for future one-time, subscription-based, or automated payments, which offers them both safety and convenience.
Providing Personalized and Flexible Payment Solutions to Your Customers
Today's technology offers businesses the opportunity to further personalize their payment solutions. With many more online shoppers using smart devices such as smartphones and tablets to buy the things they need, fintech like Maya Business have rolled out software development kits (SDKs) designed for flexible integration with a variety of operating systems and web application frameworks. 
These are easily customizable payment solutions that can be seamlessly integrated using your business website's user interface. As a result of onboarding them, you'll not only satisfy your customers' need for easy and efficient payment processes on their chosen platforms but also strengthen brand loyalty and trust.
Streamlining Your Customers' Checkout Experience
The world's top shopping platforms were successful at converting online users through an easy and convenient checkout process. Take a leaf from their book by making sure your business website is ready to offer a smooth and straightforward payment process that does away with unnecessary steps.
Webhooks play a crucial role in streamlining the checkout process by enabling real-time communication between different systems and applications involved in the payment flow. When a customer starts the payment process, webhooks allow the service provider to trigger instant notifications to the merchant's website or application. These notifications include important information such as payment confirmation, transaction status, and any related updates. 
By leveraging webhooks, you'll be able to automate various tasks in response to these notifications, such as updating inventory, sending order confirmation emails, generating invoices, or triggering fulfillment processes. The automation and real-time transactions eliminate a lot of human errors, making your checkout processes infinitely more efficient and accurate and strengthening customers' belief in your business's way of doing things. 
Takeaway
Trust and credibility are both built on the pillars of consistency, transparency, and excellent service. This is particularly relevant in the domain of online payments, where transaction security and convenience can profoundly affect customer trust and either make or break a business's future. 
By implementing a flexible, secure, and personalized payment system that includes the best payment gateway Philippines solutions, you'll be able to boost your brand's credibility while enhancing your customer's buying experience. Be wise about your payment solutions, and you may be able to secure lifelong trust among your customers in the vibrant Philippine market.