Discover some tips that will help you figure out which house is the best fit for you amongst all the desirable South Carolina choices of homes.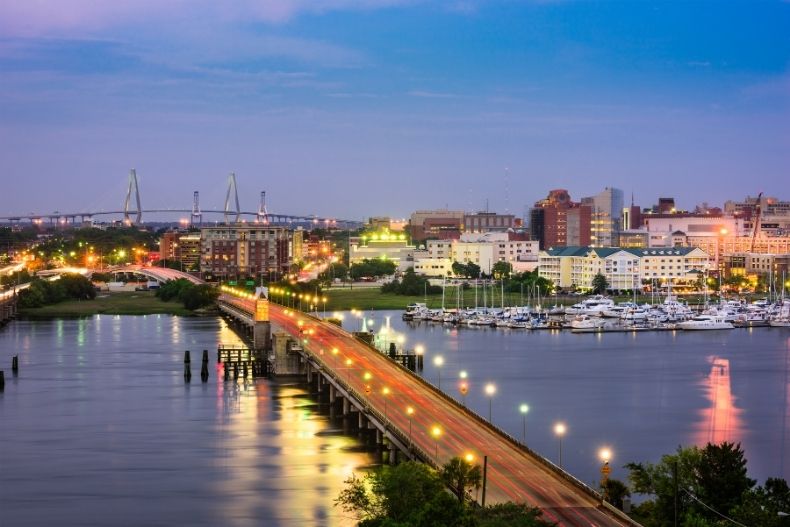 Buying a House in South Carolina
Are you considering moving to South Carolina? There is no doubt that South Carolina is a beautiful state and one of the original colonies of the United States of America. So buying a house there would be like living in a dream. There are so many reasons why your heart may fall for South Carolina.
South Carolina is rich with natural beauty and historical monuments – creating a picturesque setting where you would want to lose yourself to nature and do more outdoor activities. Once you step out, you wouldn't want to go back in. The spring and summer weather makes trekking and swimming in the sandy beaches more exciting. Not to forget, the generosity of the locals makes South Carolina a perfect place to call home.
However, buying a house is a big investment. There are many things that we need to consider before jumping to a decision about the house. South Carolina has plenty of cities that are wonderful options to live in. There are many steps you need to follow to invest in the right house for you.
Things to Deliberate While Buying a House in South Carolina
Moving into a new place usually means that you would automatically become a part of the Homeowners Association (HOA), requiring you to pay a certain amount of fee to upregulate the conditions of the community/area that you are moving into.
If you are moving to South Carolina with a tight budget, you may want to avoid HOA fees. A great option for you would be Little River homes with no HOA fees. You can find some desired options and won't even have to worry about paying the HOA fees. HOA's can be pretty helpful at times but can also turn into an obligation for many homeowners.
Know the Prices of Houses in South Carolina
First things first, you need to set a budget for yourself. You need to figure out how much you can and want to pay for a house in South Carolina because you don't want to go through the heartache of finding the home of your dreams and not being able to afford it.
There are many factors to keep in mind while hunting for the perfect house. You will be paying the monthly mortgage; you will also be responsible for maintaining the home, property tax, the down payment, HO insurance, and many other things that can become a financial burden in the long run.
It will help to have a basic idea of how much houses cost in the major metro areas of South Carolina. Here are some of the average prices.
     

Myrtle Beach (approximately) $230,000

     

Greenville (approximately) $265,500

     

Columbia (approximately) $194,000

     

Charleston (approximately) $360,000
Documentations Required to Buy a House in South Carolina
Before you go ahead and look for home options, it is a good idea to get your loan pre-approved so that the real estate agents or home sellers take up your offer more earnestly. To do so, you would need some documents.
These documents include statements of bank, brokerage, or retirement, which will confirm your monies, verification of income, documentation of rental income, proof of payment of rent of the last one year, if gifted down then the gift letter and last but not the least, if you have taken any debts you would need the verification documents of the debt payment.
Hire a South Carolina Real Estate Agent
Hiring a real estate professional will be necessary to get you your perfect home. It is in your best interest to an excellent real estate agent. A real estate agent will be able to advise you on the best offers available and make the process much easier. They would have a list of all the houses up for sale and select the ones that fit your needs.
Remealso to hire a good South Carolina Attorney.  This is sort of mandatory because buying a house in South Carolina is considered to be an act of law. Hence the presence of an attorney is crucial in closing the deal. The lawyer will take care of all the legal documentation.
Doing the Actual Hunt
Looking for a good house is a very tiring process. Even though you may feel overworked, it's worth the pain. The process may not be simple, but the end result is what will make all the endless searching meaningful. Just keep these few points in mind while searching.
Always do background research! Make sure to know everything about the neighborhood you are planning on moving to. The behavior of the community and the environment is what will really set the mood for the place. This is where your real estate agent comes in handy.
Realtors have all the necessary information regarding the neighborhood, culture, and the amenities in the area, such as grocery stores, hospitals, and schools. They can even negotiate an amazing deal on houses that could probably be out of your budget.
Making the Deal
While buying a house, we often hesitate to put forth our end of the bargain. Keep in mind that sometimes the sellers will tell you higher prices to make a profit out of the deal. So be bold and confident and convey your end of the deal. You never know if the house owner is flexible on price, and they may even agree on selling you the house you have been fantasizing about.
Before closing the deal, make sure you have run your engine enough. Sometimes we get so starstruck on a house that we don't even bother looking at other options, which might be much more desirable. Don't forget to have the interior checked before purchasing the house because what may look great on the outside might not have interiors to match.
Things You Can Do When in South Carolina
South Carolina is a place with diverse wildlife and natural scenarios that you wouldn't even want to leave once you set foot into the state. There is just so much to explore and do that you won't ever be bored of it. The historical sites, beaches, mountains, and alfresco activities will keep you super busy and pumped up throughout the week.
The historic Constituency of Charleston
If you are a person who loves to visit historical places, you must check out  Charleston District. 
You can just take a quaint carriage ride into the city that houses just above 1400 historic temples, churches, and homes, and you even get to have a sneak peek into these houses.
The South Carolina Plantations
Take in the hypnotic scent of many different entrancing flowers present in the South Carolina Plantations, and indulge yourself with the charm of Mother Nature. In the city of Charleston, you will find some of the oldest beauties of the USA with more than 2000 varieties of flowers and plants.
One such plate is the Middleton Place that still retains its character from the 1700s. Strolling down South Carolina's countryside will take you down a path of the state's history.
Huntington Beach State Park
Do you remember seeing the documentaries on the discovery channel about various unique bird species with their mighty beaks and gorgeous wings? Well, this is your chance to see some of these species live. The Huntington state park has some of the most exclusive species of birds.
This place is called the best bird viewing area in South Carolina, and if you are lucky enough, you can even spot a few alligators. It's a photographer's elusive dream. Along with that, the Atalaya Arts and Crafts Festival is one that all artists can relish.
 Columbia Riverbanks Zoo and Garden
If you want to be in the company of fascinating wildlife, you would be delighted to know that Riverbank Zoo and Garden is home to more than 2000 animals, amongst which there are 350 versatile species.
Lions, baboons, giraffes, grizzly bears, komodo dragons, you name it, and you will find it right here in Riverbank Zoo and Garden. You can also visit Ndoki Forest where you will see animals like elephants, gorillas and meerkats.
Buy Your House in South Carolina Today
Living in South Carolina is like taking a never-ending vacation. So go ahead and find that dream house you are looking for because it might even be a once-in-a-lifetime opportunity. With the points mentioned above, you will effortlessly find something that satisfies your needs.
The beautiful ambiance of the state will be love at first sight for you.
So don't be confused and shift to South Carolina!