An American school in Bangkok is defined as using the American curriculum, a popular choice for parents from around the world. Why? Because it's perceived as giving their children the very best academic start in life. Nowadays, American international schools are a top choice for students wishing to pursue further education in North America (USA and Canada). Let's now discuss some of the most important points associated with getting an American school education.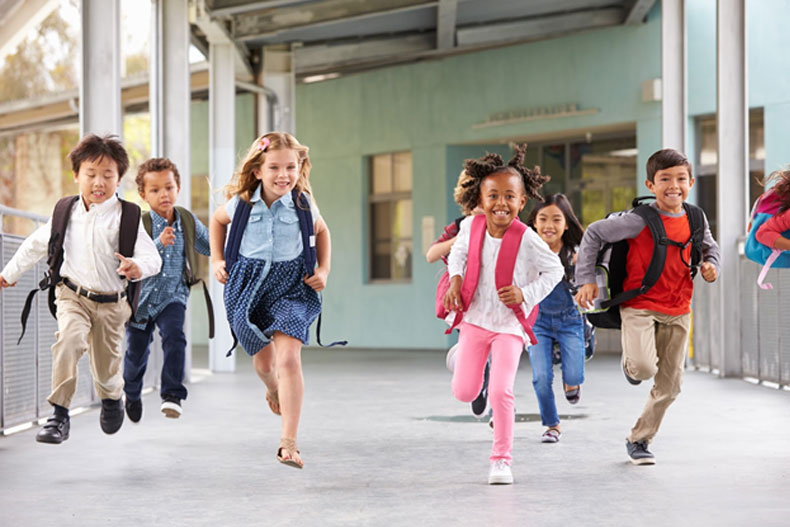 What is the American School Curriculum
The word curriculum derives from the Latin word for 'the course of a race'. In 1918, American university professor John Franklin Bobbitt published the first textbook on the subject, entitled The Curriculum, in which he outlined that curriculum is a journey of 'deeds and experiences', both within and outside of school. It is through this course of study that children form into functional adults in society.
In formal education, curriculum (including teaching, learning and assessment materials) at a school includes two components: 1] the set of courses and content which students choose as their subjects of interest, and 2] a specific learning program. Put simply, curriculum defines what students should know, understand and be able to do in each grade level. As such, the curriculum provides direction to teachers on what to teach (content), how to teach it (methodology), when to teach it (classroom, field trips, etc.), and how to assess instruction (exams/test).
At present, six accreditation authorities oversee the American Curriculum, and all subject content under its purview must adhere to the Common Core State Standards. However, an American school in Bangkok may also design their curriculum based on standards that are relevant to Thailand. These standards provide a guide for teachers to ensure students are successfully moving towards benchmarks set for each core subject.
American School Diploma
The core subjects mentioned above include English, arts, mathematics, science, social studies, the performing arts, foreign languages, physical education and technology. Kids are taught and tested against these subjects in three school stages: Elementary, Middle and High. At Elementary level, students aged 4 to 11 enter Kindergarten to Grade 5. Students aged 11 to 14 progress to Middle School, which covers grades 6 – 8. Finally, until the age of 18, they have reached the highest level, which covered grades 9 through 12.
The American High School Diploma marks the culmination of the above three levels (aka Secondary School). It is universally recognised as a pre-university requirement; it grants anyone who successfully completes it – based on credits gained through grades 9 to 12 – with the chance to gain admittance to a university in America, Canada and other parts of the world.
Assessment & Extracurricular Activities
At an American school in Bangkok, students are assessed in an ongoing manner through group and individual work, class discussions, writing assignments, peer assessments, quizzes, reflections, projects, presentations and so forth. From there, teachers can identify each student's strengths and weaknesses and help them where necessary.
Schools offering the American Curriculum also highly encourage their students to be active in extracurricular activities such as the performing arts, music and sports. These activities are critical to future success, as they provide students with an avenue for physical, social and emotional growth, not to mention 'soft skills' such as time management, teamwork, perseverance and discipline.