Different Types of Offices for Startups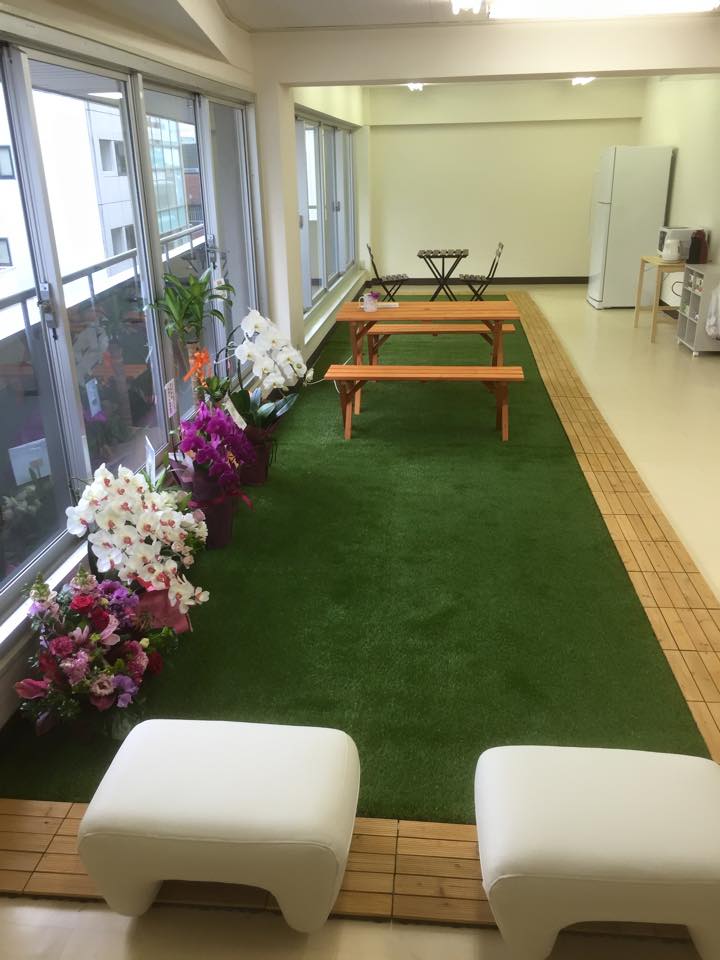 As entrepreneurs, one of the first things you must do is to choose an office where you can work and set- up your business.
Depending on the type of business, you need to choose the type of working environment or suitable location.
For startups who just started their business, you might opt for a "home office" where you can work from your apartment or house, that does not entail additional costs and expenses. To those who started a restaurant or real estate, the first thing you need to consider is location.
With the advent of Internet technology, how businesses operate, and how we work have changed. In fact, the "Co- working Space" culture has been rising steadily all over United States and various countries outside US.
The idea of working alongside with people from other companies might be unheard of 10 years ago. But nowadays, co- working spaces, are sprouting all over the metropolitan cities. Startup companies, freelancers, technology companies are more opting a flexible and collaborative way of working.
If you've just founded a new company or have already set- up a business, you have several options for an office.
Here in this article, we will outline the different types of businesses, and its advantages and disadvantages.
Comparison between Office Types
There are five different types of offices which are Home Offices, Virtual Offices, Co- working Spaces, Rental Offices, and Leased Offices.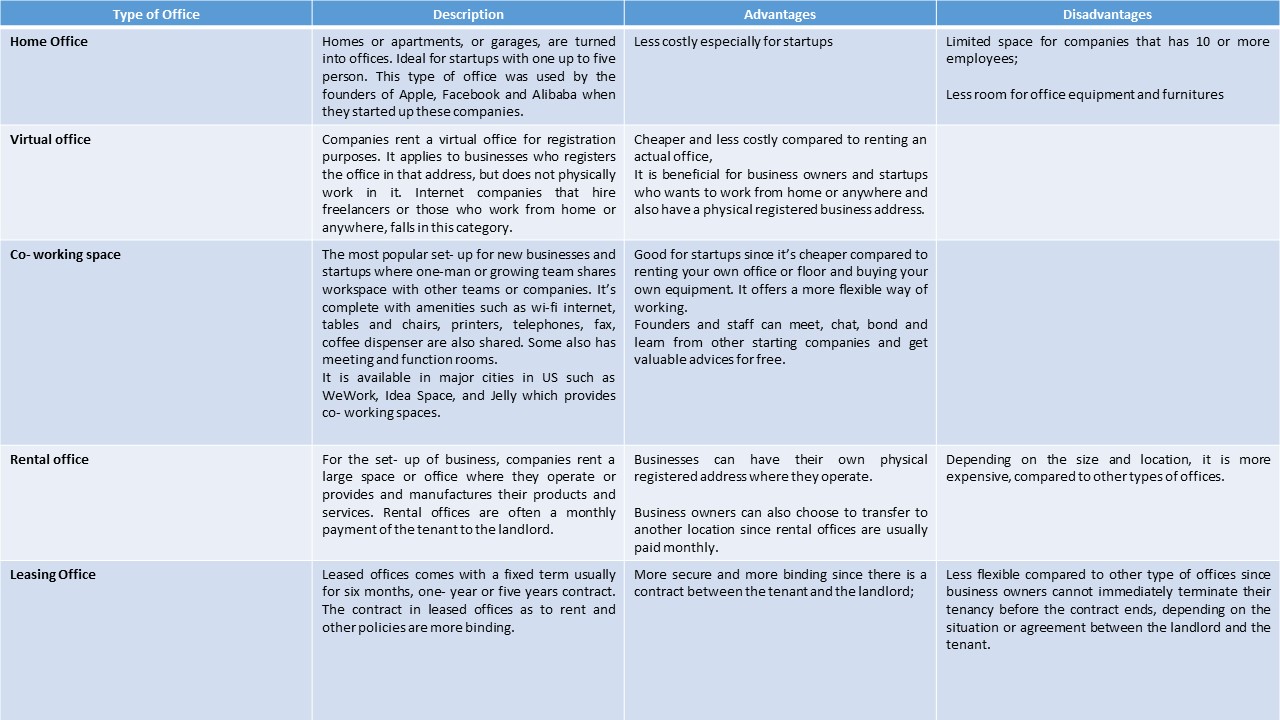 Upon examining the differences, advantages and disadvantages of different office types, you must study which one fits your business that will increase your productivity and success rate. Happy searching!