If you want to achieve long-term success with your business, it's important to ensure that employees are productive in their roles, as this affects both short-term and long-term organizational goals. A productive workplace means more efficient workflows, better customer service, higher employee morale, as well as lower costs.
It's important to first identify any areas that can be improved upon. This could include analyzing processes and tasks to find out what needs improvement, such as automating tedious or repetitive tasks, or providing employees with additional training to help them become more proficient in their roles.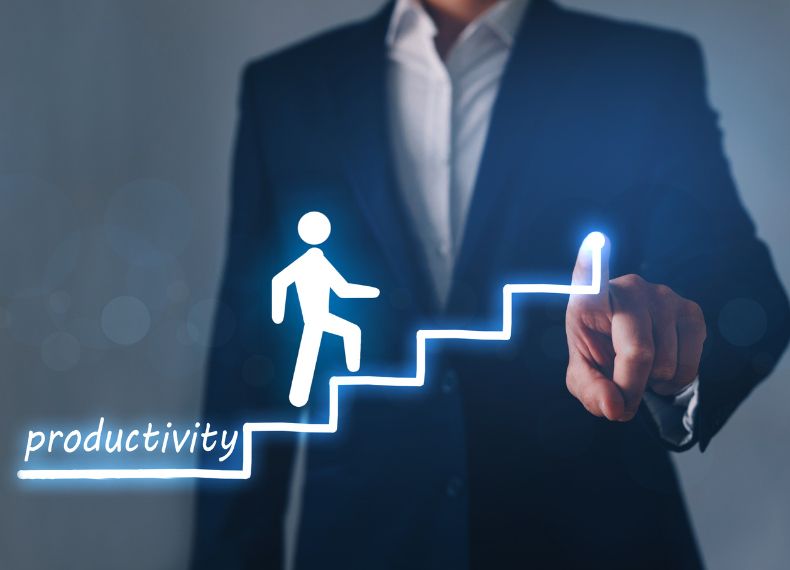 Build good habits and track them
Workplace habits create a routine that allows us to focus on work and make progress toward our goals. Additionally, they can reduce stress, increase engagement, and help create a productive atmosphere.
Building a good habit takes time and effort, but it can provide fantastic long-term benefits, helping employees stay on track, increase productivity, and maintain their mental and physical health. The first step in building workplace habits is to identify any areas that need improvement, set expectations for employees, and provide them with an opportunity to develop their own individualized strategies for success.
But it can all be in vain if you don't track those habits later on. Create a system to track progress through daily checklists, weekly reviews, or monthly tracking reports. Tracking habits provides insight into employee performance and areas of improvement. By examining how employees are following their new habits and providing a habit tracker to support those habits, managers can identify strengths and weaknesses and make adjustments as needed.
Organize employee training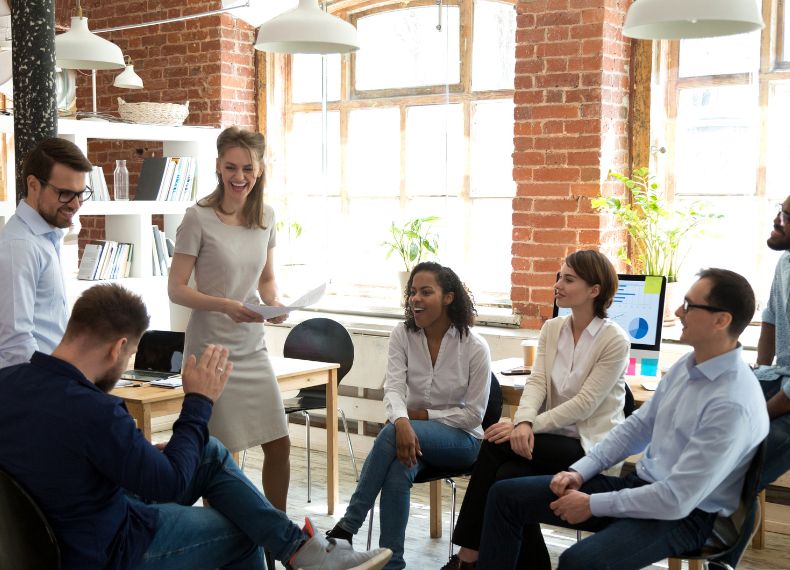 Employee training programs can help businesses build a productive and motivated workforce, create a better working environment, and ultimately improve the company's bottom line. Training programs provide employees with the skills and knowledge which are necessary for performing their job tasks effectively and efficiently.
This can lead to increased productivity, improved customer service, and a more positive workplace culture overall. A well-designed training program can also help organizations develop their employees' skills in areas such as leadership, communication, problem-solving, and conflict resolution.
Employers who create an employee training program can help employees develop their professional skills, gain confidence in their roles, and stay motivated. This leads to higher job satisfaction, improved performance, and increased loyalty to the company.
Engage your employees
Another important factor in workplace productivity is employee engagement. It's very simple – employees who feel engaged and motivated at their job are more likely to be productive. Employers can foster employee engagement by creating an enjoyable workplace environment, offering meaningful feedback on performance, providing incentives for excellent work, and recognizing employees who demonstrate excellent performance.
Take a look at some proven tips for improving employee engagement:
Encourage employees to take ownership. Empower employees to take ownership of their job roles and provide them with the flexibility to come up with new ideas and initiatives. This will help create a sense of responsibility among employees and motivate them to give their best.
Promote collaboration. Create opportunities for collaboration, such as team projects and activities, to promote unity and help employees build relationships with each other.
Reward and recognize. Appreciate employees' work through rewards and recognition. This will make them feel valued, appreciated, and motivated to go the extra mile.
Tools
Business tools and resources provide businesses with critical information and access to the latest technology. They can help streamline processes, improve efficiency, and increase productivity. They also play an important role in helping businesses reach their goals by providing timely, accurate data that can be used to make informed decisions.
From market research and customer feedback to inventory management and financial tracking, business tools and resources offer valuable insights into the success of a business and its operations. By taking advantage of them, businesses can gain an edge over the competition by leveraging their abilities to maximize profits, minimize costs, and of course, drastically increase productivity.
Time tracking
If you want to ensure your employees are productive, easily identify areas where they may be underperforming, and effectively manage payroll and other costs associated with labor, time tracking may be the answer.
Even though time tracking is still a somewhat controversial topic, it helps employers:
Monitor attendance
Guard against tardiness and absenteeism
Establish a policy for working hours
Improve payroll accuracy
Accurately track project progress
Time tracking helps employers monitor how much time is being spent on each project, ensuring that resources are allocated appropriately and that goals are met. This data can also be used to make sure employees are not being overworked or underpaid for their work.
Ready to get more productive?
As you can see, there are quite a few methods to increase workplace productivity this year; and this is just scratching the surface. If you want to find more productivity tips, make sure to do further research, and always communicate with your employees.