Once you make a smart decision to install automated parcel lockers for the BOPIS delivery system, the next step is choosing the right system. BOPIS or buy online and pick-up in-store trends are getting popular with growing numbers of online shoppers across Europe.
Last-mile drop-off at automated lockers is what they need to overcome the delayed deliveries or stolen packages. Smart retailers are also leveraging this technology to their advantage. But, choosing the right parcel lockers is equally important here.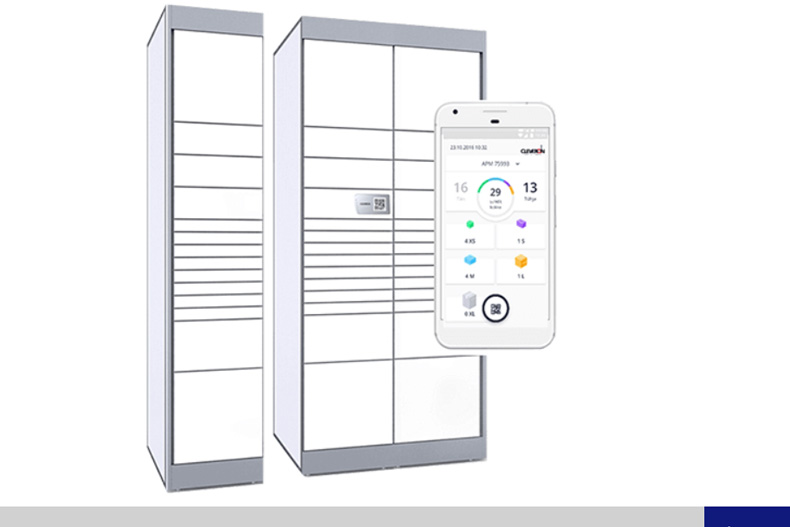 Image Source
Pick the Right Location
You may not notice, but the right location of the automated locker system can bring more expediency in the process. The best placement is at a location that's convenient and accessible. It has to be easy to access, even in adverse weather conditions.
When you choose an outdoor location for lockers, please keep them in partial or full cover to prevent freezing of the slots.
Look for the User-Friendly Features
With automated locker systems, you can make it easier for the customers to pick their packages at their convenience. The lockers are usually protected with a passcode that you need to punch in for opening the slot. The retailers send a code or PIN to the customers.
Using this code or number, customers can open the locker and retrieve their parcel. It's simple as that. There are no complicated systems to understand. And mostly, the lockers are designed to facilitate users with disabilities as well through their ADA standards approved design.
Choose the Best Locking Mechanisms
Automated parcel lockers not only facilitate convenient deliveries and parcel collections but also ensure the safety of your package. Locking systems are integral to this feature. Hence, when looking for a locker system, don't forget to check the locking hardware they have. Choose the lock designs that can sustain at least 50,000 openings to last longer and offer better returns on your investments.
Modular Design
Every business has different package delivery requirements. Hence, there can't be a uniform size or design for locker systems. Look for the modular designs where columns can be adjusted to allow different configurations of lockers.
Some automated systems come with patented drawers to minimize the ownership costs if you intend to use the lockers only for documents and smaller parcels.
Don't Overlook Aesthetics
The lockers that can blend with the surrounding landscape look great on any property. Thankfully, there are many options to choose from in customized locker systems. From full murals to your logo and branding, you can make your individual choices.
Use the parcel lockers as an extension of your marketing collateral and easy identification by the customers.
Look for Complete Support and Maintenance
When choosing the automated locker system, think for the long term and ask about the maintenance support, as well. If the system provider offers remote monitoring and onsite maintenance, it will optimize the performance of your locker.
It also helps to control the downtime and resolve software and hardware issues from anywhere and at any time.
Choosing automated lockers is a big move for online retailers looking to improve the delivery and returns systems. With these points in mind, you can make the best choices.