Payroll software has proved to be a boon for businesses by eliminating a whole lot of paperwork and calculations. Not only is it an environment friendly choice, but also saves a lot of valuable time that HRs used to invest in generating payroll.
Choosing the right payroll system software for your organization is a cost-effective decision that must be made after careful consideration of its features that align with your business needs. Start by listing down all your payroll needs.
Consider the size of your business and the number of permanent employees when defining your needs. It is also essential to decide a budget to eliminate those which are overpriced for your needs. Once this is done, you can check their features to start shortlisting options.
This article will help you understand all the features you need to evaluate before you invest in a payroll software.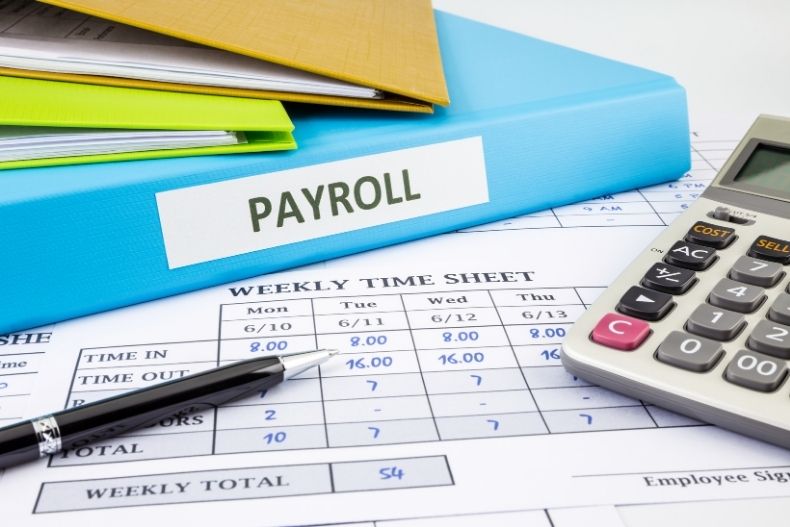 Automated payroll calculations:
The most important feature to look for in a payroll software is the automatic payroll generation every month without any errors. This requires gathering data from various departments through integrated systems and calculating compensation, deductions, bonuses, other benefits and overtime amounts. You should choose a software that automatically generates and mails payslips to employees without fail.
One of the top reasons businesses shift to a payroll system software is to save time. If they have to spend time learning how to navigate it or go through extensive training to know how to use the software, it completely defeats the purpose. It is important to look for a software with a simple and intuitive interface so anyone from the organization can easily use it. 
HRs need to be very careful when collecting reimbursement proofs manually or approving leaves so as to not mix employee documents. It is tedious going through every manual request and approving it. A payroll software with an employee self-service(ESS) portal allows employees to quickly access payroll data and apply for reimbursements with just a few clicks. They can view their salary structure, pay stubs, leave balance, approved documents, etc.
If you have scattered teams or employees on-the-go, you must look for accessibility in a payroll software. A cloud-based payroll system is ideal so you can access it from anywhere, anytime through any device. Softwares that provide mobile access make payroll very convenient for businesses with a remote workforce.
Managing accurate payroll taxes that are in compliance with the current tax laws and regulations is a daunting task. When looking for a payroll software, choose the option that automatically generates and files taxes to avoid any penalties for misfiling. A good payroll software can be easily updated according to the changes in the laws and regulations. 
Flexible salary components:
A payroll software should provide diverse payment options for salaries like direct deposit, cheques, debit cards and time components like weekly, monthly, or custom frequency options. When you opt for a system software that has tie-ups with reputed banks, transferring salaries becomes effortless and employees always receive salaries on time.
Lastly, the most indispensable feature a payroll system software must have is strong security for confidential company data. For employees, it must have password protection and limited authorized access to only certain sections. A payroll software with cloud storage provides high security for retention of employee data. It is must for avoiding data theft or data loss due to mishandling. 
Conclusion:
A payroll software must make payroll generation effortless and save HRs from any erroneous data or calculations. But before you get ready to make the purchase, go through the above features to make an informed decision.