Whether you're in the early stages of your start-up or you're rethinking your finances across the business, it's worth having an idea of what your options are. One possibility that can be particularly useful is a prepaid business account.
To find out more about this type of account and if it could be a good fit for your business, read on…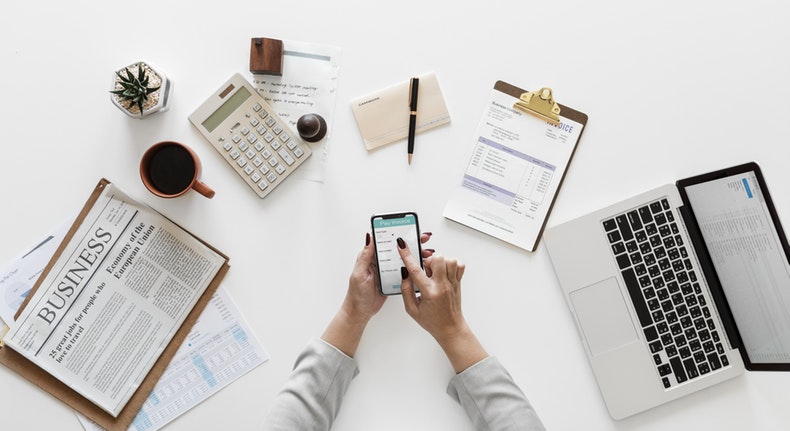 What is a prepaid business account?
A prepaid business account is an alternative payment method to cash or the company's credit card. It works like a normal bank account in that you can use the card that's linked to the account to withdraw money from it at ATMs and pay for goods and services online.
However, unlike a debit card or business credit card, there is a set amount loaded onto the prepaid business card. This means that the cardholder can only spend the amount that's on there.
Why use a prepaid business account?
Getting the numbers right is crucial in all lines of business and any mistakes can be catastrophic. Therefore, it's important that you keep a very close eye on spending, especially as your small start-up begins to grow.
One way to do this is to switch your typical business credit and debit cards to prepaid business accounts. As the business owner, you set the limits and can make sure that the numbers aren't mounting up on the things like travel and other business expenses. As you give the card that comes with the prepaid account to your employee, you make it less likely for them to add any phantom train journeys or client coffees to the list.
As well as making sure you keep close to the spending habits of your team, as a prepaid business account holder you can adopt smoother money management systems. This is because there is a set amount loaded onto the card at regular intervals, so it's easy to keep track of your outgoings and settle the expenses with your employees each month.
There are also no credit checks involved. This is because you can't get into debt with a prepaid card as it's not a form of credit, making it an appealing opportunity to manage money without having to factor in any debts that could impact on the business.
In addition, the prepaid cards are a secure banking option as they are less of a target for thieves and hackers. The amounts loaded onto the cards and placed in the account are minimal compared with credit cards, and locking any stolen prepaid cards is a straightforward procedure.
Is it for you?
As a business owner, you might need to weigh up the pros and cons before taking out a prepaid account. There are downsides, such as there being no branch to visit should you want to talk to someone in person, plus you can't take out an overdraft with this type of account.
However, if you want to focus on better money management and would like a secure way to do this, this could be the type of account for you.