Some people are born entrepreneurs. Biographies of famous entrepreneurs often mention the different types of entrepreneurial ventures they tried at a young age—perhaps, having a newspaper delivery route or selling baseball cards to their friends at school.
Other people become an entrepreneur when they discover that they don't fit into the corporate environment because they can't repress their innate curiosity and creativity, initiative and innovative ideas and end up breaking the rules.
How Do You Start a Business?
In order to start a business, you need to do market research, make a business plan, and raise funding. Then, you need to choose a business structure, decide on a business name, register it, and get the necessary licenses and permits.
However, if you want to be in business, but have no original business ideas, then a franchise may suit you better. Franchises are available in many industries. If you have a background in retailing from your previous jobs and are interested in this industry, then you might decide on having your own retail shipping store if your research on UPS franchise profitability has impressed you.
Benefits of Buying a Franchise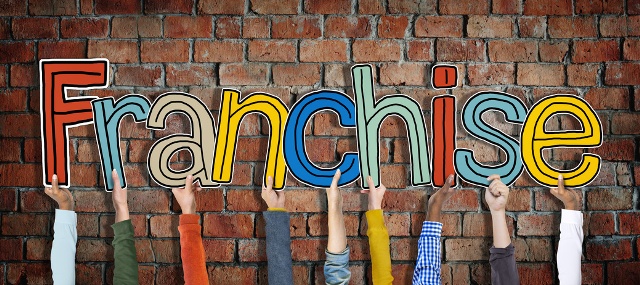 Since it's a turnkey business operation, buying a franchise reduces your risk. Many new businesses fail because of some poor decisions about what products to sell or because of inefficient business systems. When you join a franchise, all the important aspects of the business will be standardized from products to systems, from recruiting methods and employee training to financial and accounting systems.
Researching a Franchise
How do you find out things like how much it will cost, location possibilities, legalities, and more?
Here are 5 steps that will help you dig deeper than simply accepting the franchisor's sales pitch and brochure at face value:
Interview the franchisor and current franchisees to make sure you understand how the business works.

Read newspapers, magazines, and websites that talk about the franchise. While many of these will be PR publications, you'll also stumble upon some critical reviews.

Examine important legal documents like the Franchise Disclosure Document (FDD), the franchise agreement, and the franchise's audited financial statements.

Find out more about the franchise by reviewing trade area surveys and a list of current franchisees.

Examine relevant financial documents, like an earnings claim or income statement, as well as documents that list the company's current assets and liabilities.
Following these five steps will help you get a good idea about the company's background, public acceptance, and success rate in the industry.
"The Franchise Rule"
In your research, make sure you know the law by reading "The Franchise Rule," an FTC code of regulations designed to protect both the company and the consumer. The official name of this document is the "Franchise Disclosure Document" or "FDD." However, it may sometimes be referred to by those who have been in the business a long time as the "Uniform Franchise Offering Circular" or "UFOC," which was its original name.
Here is why it's important to read the FDD:
You will fully comprehend all the critical legal and financial information you need to know about the investment you're thinking of making.

You will get a listing of all franchisees, both former and current, along with their contact information. Call a few to learn about their experience with the franchise. What did they like and dislike about the system?

You will get a much better idea about the franchisor. The document will describe the business, including its operations and restrictions. It will also inform you about the company's experience, provide a financial statement, go over fee projections, and reveal any litigation history.
Making a Decision
As a prospective franchisee, deciding if a certain franchise is the right one for you won't solely depend on examining the franchise. You also need to get clear about your own attitudes, beliefs, and skillsets to decide if you'll be able to follow through on the franchise agreement. For some people, the franchise model is too restrictive; yet for others, it provides the organization and structure they've been looking for and makes them feel secure.
If you feel confident in your own ability to perform the work, then a franchise is the right choice for you if the franchisor and franchisees are profitable, if it's well-organized, and if it's credible business that's popular with consumers. Additionally, make sure you feel comfortable with the cash requirements, the financial controls in place, and the monitoring system. Finally, decide if the franchisor has high integrity and appears committed to your business success.