As a business owner, registering your trademark is a really important aspect to ensure no one can steal your icon. Usually, this process is pretty convoluted but thankfully, Singapore's process made it very simple. It may be a tedious task if you aren't used to the procedure but following the steps below may ease the process.
How to Register Your Trademark in Singapore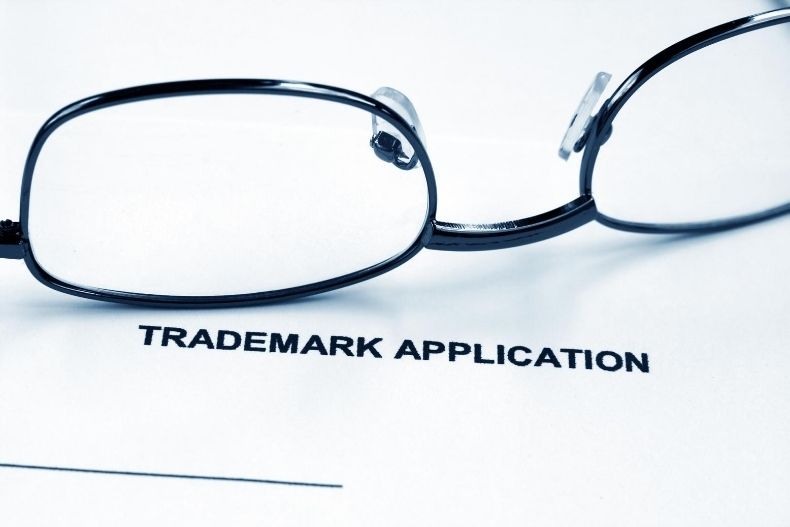 Step One: Application
To kick start the process, you need to submit the application form. It is the TM4 document that you can find on the IPOS (the Intellectual Property Office of Singapore) website.
You should provide clear and accurate answers to all the questions. Among other bits and pieces, you will need to include:
Your name and address
An image of your trademark
A list of the products or services you want to register under the shown trademark
A statement stating how you are going to use the trademark
Depending on the class your products or services fall into, you will be charged differently (no less than S$240 and no more than S$341). Keep in mind that you are charged per class and not per application.
Singapore's trademark law stipulates 45 classes in total — 34 are for products only and 11 are dedicated to services. As a general rule, you can use the table below when deciding how to categorize your products or services:
| | |
| --- | --- |
| Class 3 | Perfumes, hair lotions, soaps, detergents, essential oils |
| Class 5 | Baby food, veterinary preparations, pharmaceutical preparations, dental wax |
| Class 7 | Machines, machine tools, engines, motors |
| Class 11 | Heating, steam equipment, cooking, lighting, drying, water sanitation implements |
| Class 20 | Furniture, picture frames, items made from cork, reed, cane, mirrors |
| Class 21 | Kitchen utensils, containers (Tupperware), combs, sponges, brushes, cleaning equipment, porcelain |
| Class 25 | Clothing, footwear |
| Class 28 | Gymnastic equipment, sporting equipment, toys, games |
| Class 29 | Meat, game, dried fruits, fish, jams, eggs, edible oils, jellies |
| Class 30 | Coffee, cocoa, sugar, rice, tea, sago, flour, bread, confectionery, ice, treacle, salt, condiments, spices |
| Class 31 | Agricultural products, live animals, seeds, natural plants, animal food, horticulture products |
| Class 32 | Beers, aerated water, soft drinks, syrups, beverage preparations |
| Class 33 | Alcoholic drinks (excluding beers) |
Step Two: Examination
Once your form has been submitted (either online or via mail), the IPOS will begin their examination to determine whether or not you're allowed to register your trademark.
Sometimes, they will ask you to update your form. In this case, fill out the TM27 and send it off promptly. Again, you can choose whether to do this online or by post.
Side note: you'll be charged S$40 per class if asked to submit this form.
If you are approved, then you can find your trademark in the journal. But if the worst-case scenario occurs and you are rejected, then you will receive a letter detailing why you were not accepted this time. In such a situation, consulting an attorney who specializes in Singapore trademark law would be an appropriate step to understand the reason behind the rejection, and re-apply with a better approach.
Step Three: Publication
As soon as your trademark hits the online journal, it will undergo a 2-month inspection period. If a complaint is made during this time, the process will be paused until it has been resolved.
Step Four: Registration
After the inspection period has passed, the Intellectual Property Office of Singapore will grant you a Registration Certificate for your trademark. This will be valid for 10 years from the registration day.
How to Monitor Your Trademark in Singapore
Since it is up to the trademark owner (i.e. you) to prevent any infringement or misuse of your trademark, you need to make sure you monitor it regularly. Ideally, you won't find anything untoward (of course) but sometimes, the worst does happen — you won't know if you don't keep an eye on it!
Let's jump into the details right away.
Once you are registered you can use the IPOS search tool to look up trademarks for free. There are 3 ways to do this:
Use The Fast Search
You will get incredibly broad results here since you are essentially rummaging through the whole database. This might not be too helpful here, so you're best off sticking to the other two below.
Use The Simple Search
Here, you can check the "Trademarks Similar Mark" box to narrow the search and home in on what you're really looking for. You might want to refine your search further by selecting the class and the name of the trademark too.
Use The Boolean Search
This one is the most in-depth search function. Not only can you set it to "Trademarks Similar Mark", but you can also cross-reference the results throughout tons of parameters. You'll get the job done incredibly quickly with the Boolean search.