All you need to know about Business Copyright & Trademarks
Great deals of startups with excellent technologies and promising contributions to society have been greatly compromised due to the lack of knowledge and briefing about Intellectual Property (IP) Law. Some have even found themselves in trouble or eventually got beaten by large establishments already well versed in those terms. Thus, if you're planning to start a business, ensure that you are well-versed in the Intellectual Property Law. This is not only for you to gain the know-hows practical to keep up with the fierce competition, but for you to avoid conflicts and misconceptions with fellow founders in the future.
"Intellectual Property Law is the law that protects any creation of the mind. This includes copyright, trademark, patent, trade secrets and more."
To enlighten our minds with this matter, we interviewed Atty. Samejima, a Business Lawyer as well as an expert in IP Law and copyrights.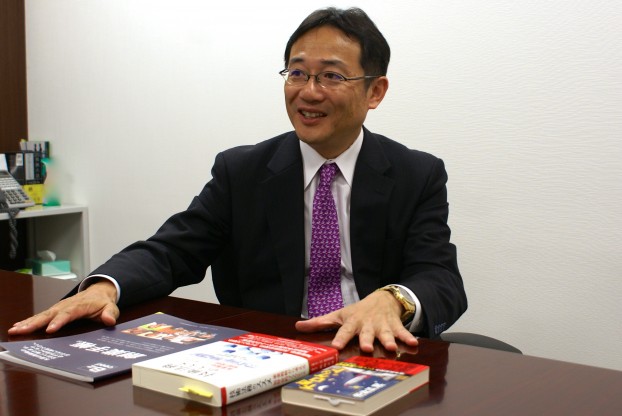 Atty. Masahiro Samejima
Expert in Intellectual Property Law
Info. Tech. Lawyer
He graduated from Tokyo Institute of Technology.
He worked for IBM, and currently has his own law practice. He was featured as a model character in a famous novel, "Shitamachi Rocket", which later became a Japanese television series.

Q: what is the first step of branding?
The first thing to establish for your creations is to check the [®] trademark after setting up your company. If there is one thing you need to be careful about, it is the trademark of your product, otherwise called as the service mark of your services. In many cases where there's a similar name in the same field or industry, this would cause a potential problem. Prior to jumping on the name, you have to check first the availability and originality of it. Similarities can be a ground for piracy or copying and may lead you to a lawsuit. First and foremost, you have to seek legal consultation. When it comes to IP Law, the most frequent problem is the trademark based on my experience.
The next thing to consider is about the patent
If your company is all about making use of certain technologies or applications, make sure that you inform or get permission from its owner first. You cannot use it outside the context of its rights. It's also applicable to customer databases. Using an existing customer database from a different entity is a violation of the Unfair Competition Prevention Law. If this is the case, you can ask permission from the original owner.
Lack of background check and verification before actual use and disclosure of products will also lead to cases of property claims. This is a common dilemma for Software Engineers where they are only so focused about their work that they're not so keen about legal procedures and such. The worst thing happened and they ultimately loose the right to their invention.
Protect your intangible property by obtaining a Patent
If you're a Tech Company, the need to protect your business legally is high. When you work for a conglomerate, these things don't matter much because you don't feel the urge to worry about it. But once you're the owner, there's a lot to take into consideration for your own welfare and safety.
Most entrepreneurs would rather invest into buying devices and materials rather than paying for legal consultations. This occurrence is understandable due to limited funding, but I encourage every startup to segregate as part of the cost in setting up a company. It will pay off in the future. Small Startups in Japan is globally competitive and that's why I emphasize on these things. I want to help and nurture in the cause for development and protection. And so should every Startup wherever they are in the world. The IP Law may vary from country to country so the assistance of an expert would really help in the establishment phase.