Starting a landscaping business requires a lot more than landscaping talent alone. As with any new business, you'll need to decide what services to offer, establish a pricing structure, and write a business plan. If you're thinking of setting up a landscaping business, here's how to get started.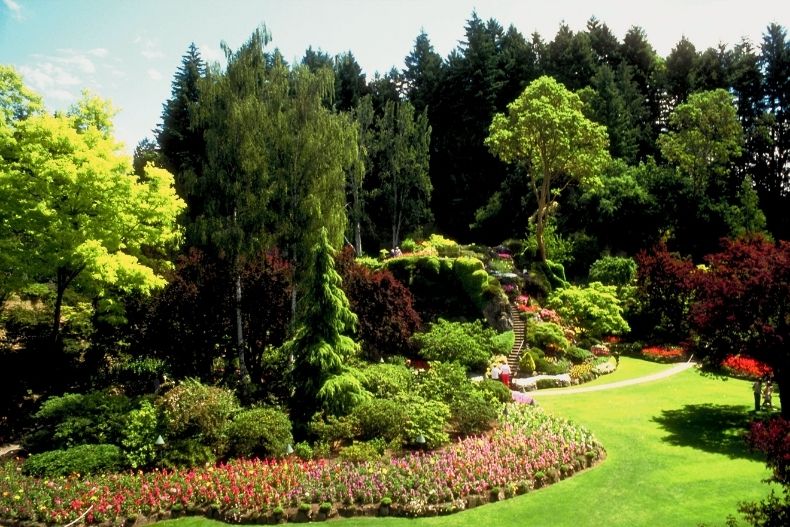 You'll Need to Decide on the Services to Offer
Landscaping and lawn care services cover a wide range of specific services, so you need to think about what services your business will offer. Typically, landscapers provide services like:
· Lawn mowing.
· Fertilizing and chemical application.
· Weeding.
· Seed installation.
· Tree and shrub trimming.
· Design services.
The more services you provide, the more work you will be able to gain. However, to remain competitive, you could choose to specialize in certain services. The important thing is you have a clear plan of what services you offer.
You'll Need to Establish Your Prices
Once you have established the services you will provide, you need to establish your prices. Because the landscaping business is a competitive market, it is important you do not overprice your services. When you are just starting, you need to avoid being the most expensive landscaping company in town. However, you do not want to offer your services for ridiculously low prices. A good rule of thumb is to compare your competition's prices and opt for a price somewhere in the middle. As you grow your business and prove your professionalism, you can begin to justify charging more.
You'll Need to Be Organized
When landscaping businesses fall short, it is usually due to a lack of organization rather than talent. It can be complex to organize all the different facets of your business when you are just starting out, and it can get even more complex once your business starts growing. So, you need to be organized from the offset. The best way to implement a structured and reliable organization system is to use landscape scheduling software. By using the best software, you will have the right tools to select more efficient routes, schedule customer appointments, accommodate for weather changes, and more. From dispatching and invoicing to time tracking and accounts, landscaping software simplifies all of your fundamental operations into an easy-to-use and reliable system.
You'll Need to Be Ready for Different Seasons
Landscaping is a seasonal business, so you need to be prepared for that. Typically, the busiest months are from spring to autumn. So, it is imperative you market your services aggressively at the start of the spring to ensure you have enough clients throughout the summer to carry your business through the winter when little work is coming in. However, although there will be little lawn care and landscaping work in the winter, you do not have to stop working completely. You could provide other services such as leaf raking and snow plowing. Make sure you plan your work seasonally to ensure you have sufficient funds to carry you through income-free months.
You'll Need to Write a Business Plan
You can have all the talent in the world, but unless you have business acumen as well, your landscaping business will not go anywhere. You do not necessarily need to enroll in a business course, but you do need to learn business basics. It is also crucial that you write a business plan. That allows you to set your short-term and long-term goals and specify how you will go about achieving those goals. You also need to include sections on costs, marketing, and your business's mission. Additionally, online presence plays a vital role in your business. A company like Home Service Direct, helps businesses reach new customers and ultimately increase online profitability. Once you clearly define the steps your business will take, it will be much easier to attain your goals.