Startup businesses often fail for the silliest of things. It can be a tiny oversight with huge implications that catches a fledgling company completely unaware. Wimpy Burgers was one such business. The oversight is that the founder did not leave the company to anyone. It was a tiny little detail the fast-food franchise overlooked until the rights to the name were pulled and they had to shut down.
If you are starting a business, you do not want your dreams dashed for minor things, especially pest prevention. A pest infestation of any kind can shut down an operation no matter what it is. It can make the building uninhabitable, cost you lots of money in fines, and chase away consumers. This is not something you want to see just as your company is taking off. So, if you have just spotted unwelcome guests like spiders, roaches, or termites, call a commercial pest control service to help you maintain a positive reputation and a clean work environment.
Read below for more information on choosing the right pest company to eliminate any pest infestation.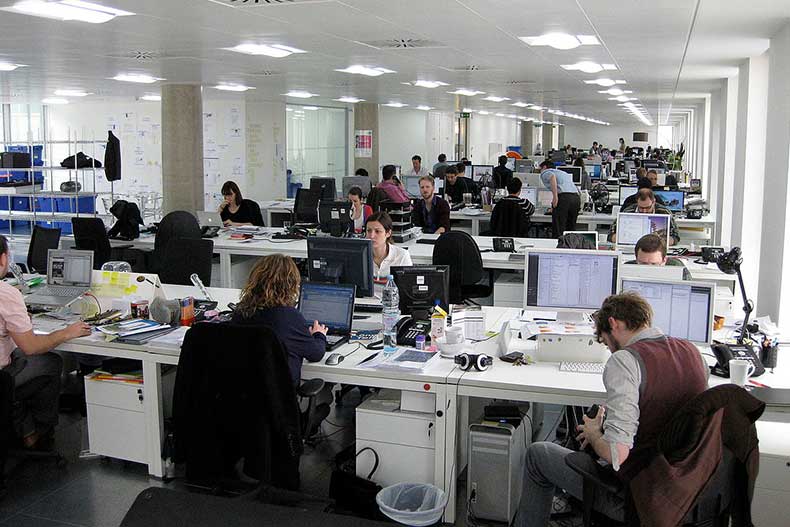 Safeguard Your PropertY
The first line of defense in protecting your business from pests happens during the tedious procurement period. If you keep your property clean and maintain that cleanliness, then you have won more than half the battle. This means hiring good maintenance workers who regularly clean the building, having the necessary cleaning supplies on hand, and finding the right appliances to hold food. However, this is only half the battle as the other half requires the use of a good exterminator.
Exterminators are as much for prevention as elimination. Regular spraying outside of your building, as well as preventative measures inside, will keep pests away. Also, in the event of an infestation, you have a reliable service to call upon.
Hiring Pest Control
Pest control services can be approached like any contracted service. You want to find reliable companies with stellar reputations who fit into your budget. As you are a starting business, they have to be companies you can have extended relationships with. Prevention is something that must be maintained and anytime it fails, pests can find their way in.
Credentials
A technician needs to have all the proper licensing and certification to operate. This means they have the legal ability to work and are certified to use the chemicals they utilize. Credentials are necessary as they take away liability and offer you protection should something go wrong. Reliable pest control should have credentials posted where they are easy to see.
Chemicals
Another thing to look into is the chemicals that the company uses. Insecticides can be very dangerous and knowing exactly what will be sprayed around your building is important. As with credentials, reliable service will have no problem explaining what these chemicals are. Be wary of any company that makes it difficult to find that information.
The Company
Ratings and reviews are key ways to vet a pest control service. Look into what other consumers have to say about their experience and you can glean a pretty good idea of what you can expect. If a company is surrounded by a cloud of unhappy consumers and low ratings, it is not the type of service you want. If you want to be happy, go where the happy people are.
Experience
Experience is another factor to look into. The longer a service stays in service, the more reliable they tend to be. A start-up company is still prone to make mistakes as there is a learning curve present. They are not to be avoided, however, as experienced technicians may still be present. Always look at every aspect of a company because experience comes from many facets. In any case, going with an experienced service will more than likely provide you with the best results.
Warning Signs
Warning signs are present everywhere when dealing with a business. From the way they present themselves to the way they quote, the conduct of a company says a lot about its service. Disheveled technicians mean disheveled service. Companies that quote before inspecting are companies that care about money over quality. The danger signs are clear to see if you know where to look. So take a look before signing on, because you will be dealing with them for a while.