With the perfect blend of road, touring and mountain designs, hybrid bikes are equipped with the best features to serve as an all-rounder bike with myriad uses. Choosing the right hybrid bike mainly depends on your usage of it.
There are two things that one must consider when buying a hybrid bike – its features and the fit.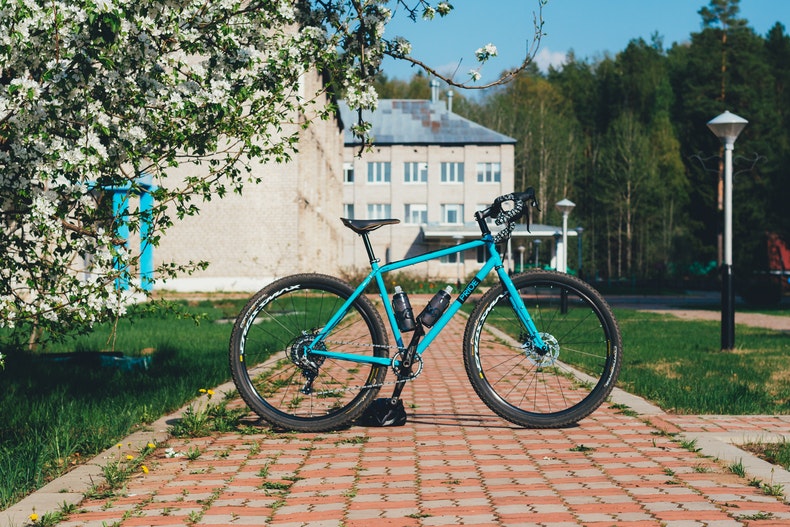 Hybrid Bike Features
To find the right hybrid bike for you, you need to know the terrain you'll be riding on – city commute, smooth streets, paved paths or gravel pavements. Knowing this will help you pick the best features, suitable for the terrain you wish to ride on.
Wheel Size
Wheels are available in two general configuration – 700c and 26 in. &00c is the standard size for most bikes while 26 in is a smaller size wheel. You do not have to worry about the wheel much as both are suitable.
Gears
Bikes feature a wide range of gears, from 1 to 27 or even more. The various possible combinations of teeth, cogs, and chainrings further make the gear choice complex.
To choose one easily, just weight your strength and the kind of terrain you will use the bike for. For terrains that include a lot of uphill climbs, you should opt for a greater number of gears. However, if you are going to be riding only on plain terrains or if you are a strong cyclist, you should opt for bikes with fewer gears, keeping your bike light.
Suspension
Some bikes that do not contain suspension are chosen by people who ride on smooth streets only as it prevents additional weight and makes pedaling more efficient. For rough streets, hybrid bikes with front suspension are preferred as they absorb the impact on the front wheel and smoothen out the ride.
Brakes
Rim Brakes

– Brakes that feature pads gripping onto the rims of the wheels are economical and easy to replace as compared to disc brakes. However, they call for greater finger effort and are not as effective as disc brakes in muddy or wet conditions.

Disc Brakes

– The pads of disc brakes grip onto a wheel hub mounted brake rotor. They are available in two types – mechanical and hydraulic.
Frame Materials
While aluminum is the preferred material for hybrid bikes, many are made of carbon fiber and steel too.
Aluminum is an affordable, strong, sturdy and light-weight options. Though it feels a little harsh at times, new techniques of construction have contributed to improvement in shock absorption.
Steel, though heavier than aluminum, offers greater strength and a comfortable ride.
Carbon Fiber offers greater strength than steel and is lighter than aluminum. However, being expensive, it is preferred for high-end bikes only.
Shape of Handlebar
Compare the levels of the seat and the handlebar to choose the right bike configuration. Most hybrid bikes have a setup where the seat is below the handlebar to ensure comfort when riding. When the seat is at a higher level as compared to the handlebars, it allows you to exert more pressure and pedal harder. Hybrid bike handlebars are available in different configurations like the drop, flat, riser and mustache bar.
Cargo Racks
Hybrid bikes meant for urban riding feature cargo racks in the front to facilitate trips to the grocery or for keeping your work bag. These can be easily removed if not needed.
Fenders
Fenders are essential for preventing splashing of puddles and keeping the road grime away from clothes. They are also instrumental in preventing spray offs from the wheels, that could splash the people around your bike. When the weather is good, you can easily forego them and make your bike lighter.
The Bike Fit
Regardless of the bike type and features chosen by you, make sure that the bike fits you properly. To start off, you should choose the frame size accurately, carefully understanding what bike size is suitable for your height range.
One of the best ways to ensure the right fit is to take a test ride. Check to see what supplies allow this and try to purchase your bike from them.