Security and cloud management refers to the protection of applications, architecture, and user data concerning an IT system that incorporates a certain degree of workload portability.
More than 93% of organizations in the US are willing to or already adopted cloud management services to enhance functionality.
Cloud management services include outsourcing regular IT infrastructure for cloud-based operations and technical support. It helps to automate and enhance several business operations.
Alpacked.io helps you to develop a strategic roadmap for your business to enhance stakeholder engagement and continuity.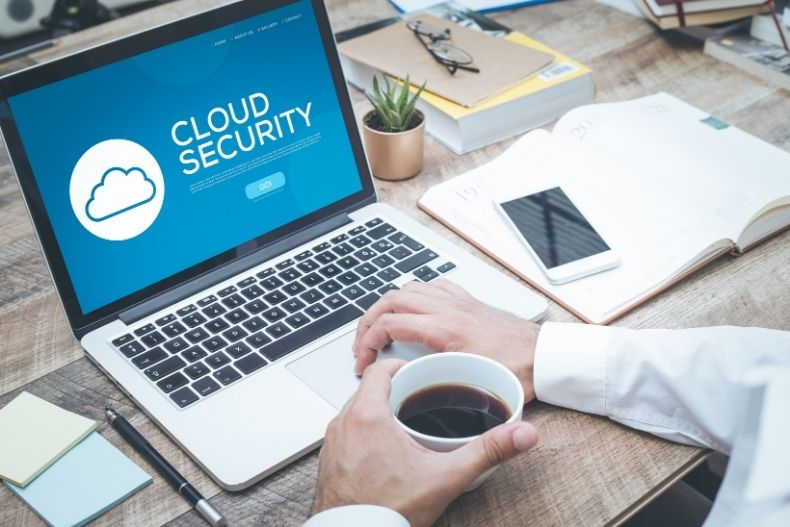 Managing Hybrid Cloud Environment
Hybrid clouds allow an enterprise to determine the position of workloads and data based on security requirements, compliance, policy, or audit.
A hybrid cloud consists of various environments, which are all different and unique entities. APIs and containers facilitate migration between these environments and assist transmission of workload and resources.
This separate yet connected infrastructure enhances cloud security. Besides, it lets the hybrid cloud manager deploy critical and less sensitive workloads to private and public clouds.
Common Hybrid Cloud Security Management Practices
Although hybrid cloud provides more effective security, some challenges may occur during cloud security management.
Protecting your data

Protecting your data may be challenging while working on a hybrid cloud. You shall encrypt critical data to reduce exposure.

That data will be either at rest or in transit at different moments. Limiting data exposure at either of these states requires a variety of security.

Supply Chain

Hybrid cloud environments may include software and products from several providers in a complex ecosystem. It is essential to know how your providers manage and test their products and software.

To identify the security risks in the supply chain, learn when and how your providers have tested source code, which installation guidelines they follow, and how often they can provide updates.

Governance and Compliance

If you are associated with a highly regulated government or private sector like finances, healthcare, or education, hybrid cloud infrastructure requires additional considerations.

You shall check all the distributed environments to ensure that they are compliant.

You must learn how to implement regulatory and custom security baselines and develop security audits.
Components of Hybrid Cloud Security
Similar to regular computing, hybrid cloud security consists of three main elements: administrative, physical, and technical.
Administrative controls refer to the program that assists the user to behave in a secured manner. For example, training and disaster planning are common administrative practices.
Physical controls are meant to secure the hardware directly. Security cameras, locks, and guards are some common examples of physical controls.
Finally, technical controls are a type of protector implemented in the IT system itself. Network authentication, data encryption, and software management are major technical controls of hybrid cloud security.
Best Security Management Practices
Multiple servers are stored on-premises along with public and private clouds, creating several cores instead of one.
However, the concept of workloads remains the same. The transition to public clouds generates a new parameter of server-workload, which requires a workload-centric approach.
Best practices to enhance security via workload-centric approach:
Constantly updating a checklist that includes all kinds of cloud-resident and on-premises workloads.
Analyzing the risk profile of each server workload to activate compliance and security use cases.
Identify and eliminate software and configuration vulnerabilities to reduce surface attacks.
Altering and auditing on the aberrant system and workload east-west communication of data.
Securing Transition to a Hybrid Cloud
You need to develop a strategy to achieve a secure transition to the cloud, at the same time, not compromising on regulatory compliance.
Most companies went back to on-premises resources due to their inability to assure parity in the cloud and on-premises. Sufficient security solutions are mandatory to prevent this from happening with your company.
While assessing your servers, you must determine which applications will need customization and modification before migrating, which shall be moved directly to cloud-based servers.
Besides, you shall decide which of the applications need to be re-developed or transitioned to another cloud-compatible platform.
Next, you will need to decide where you want to place each data asset. You may assign some of them to a near-line archive while porting the rest to cheaper and slower commodity storage devices.
The remaining assets are to be transitioned to full-speed, live, and full-access storage on the hybrid cloud of your choice.
Securing Data Through Hybrid Cloud Management
Data security is the most critical aspect of hybrid cloud management. Its centralized nature makes it easy to secure data by implementing technical controls.
Encryption

Encryption minimizes the risk of exposure to any readable data, even when the physical machine is compromised.

You may encrypt your data regardless of its state of motion.

Automation

Manual monitoring and patching can be challenging, even impossible, while working on a hybrid cloud- this is when automation is helpful.

Automation allows you to set rules, verify processes, and share data that ultimately meets security standards.

While evaluating your hybrid cloud environment, consider automating the following processes:

Checking for compliance
Environment monitoring
Application of regulatory or custom baselines
Patches implementations

You can easily perform all the task mentioned above with Apiiro, it continuously performs risk assessment that will help development teams remediate critical risks specially in cloud-native applications.
Summary
You must have learned IT security is a complex subject that you cannot achieve at once. It will take time and require iteration.
With the changing security landscape, you must strive to make reasonable and well-thought actions instead of pressurizing yourself to reach a state of ultimate security that does not exist.