If you have a poor or fair credit score, you may be wondering if you can still qualify for a loan. Luckily, there are many loans out there that approve people with a range of credit scores. These lenders will consider other factors in addition to your credit score when deciding whether to approve you. Read on to learn more about how these loans work and types of loans you may qualify for with poor or fair credit.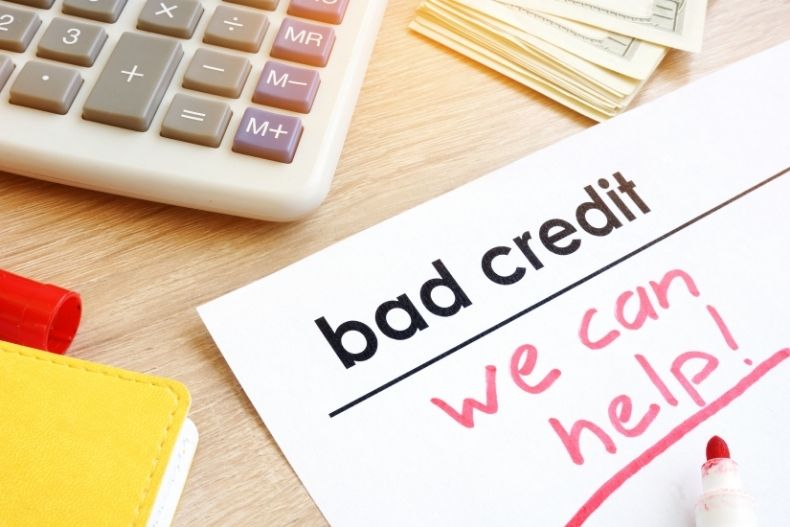 How do Loans for Borrowers with Poor or Fair Credit Work?
Loans for borrowers with poor or fair credit are designed for people with any credit score. When you apply for one of these loans, the lender will look at factors like your income, employment history, and current debts. They will also consider your credit score, but will typically have more lenient requirements. Many poor-credit loans come with an easy application process and quick decision. If approved, you may receive the funds in your bank account the same day you apply or within 24 hours, depending on the lender.
Types of Loans for People with Poor or Fair Credit
Here are some loans that you can get approved for without needing a good credit score:
Title Loans

With title loans, you can use your car title as collateral to secure funds. Once you fill out an application, the lender will appraise your vehicle and offer you a loan amount typically worth 25 to 50% of your car's value. Since these loans are secured by your car title, you don't need good credit to get approved. You just need to own or have equity in the vehicle.

While you pay off a title loan, the lender will hold onto your car title and you can continue to drive your vehicle. The loan repayment period can last a few months to a few years, depending on the lender and loan terms. Just keep in mind that the lender can repossess your car if you fail to repay the loan.

Cash Advances

Cash advances are small dollar loans that give you funds to cover expenses until your next payday. You'll typically pay back these short-term loans in two to four weeks, depending on when you get your paycheck. Many cash advance lenders approve borrowers with all types of credit scores, so you don't need a great credit history to get approved.

Installment Loans

With installment loans, you can receive a lump sum of money all at once. You'll then pay it back in fixed monthly payments, or installments, over a set period of time. Depending on the lender and loan terms, the repayment period for installment loans can range from a few months to a few years. Many lenders that offer installment loans have lenient requirements and approve borrowers with poor or fair credit.
Which Loan is Right for Me?
The right loan for you depends on your financial situation and which option will best meet your needs. If you own a car and want to use it as collateral to secure funds, then you can consider getting a title loan. And if you just need some extra cash to hold you over until your next payday, a cash advance may be the right choice for you. Whichever option you choose, you won't have to worry about improving your credit score to get approved.