Anyone living in the US has considered living in Las Vegas at least once. With its beautiful outdoors, sunny weather, and renowned nightlife, the prospect of permanently living in this city is certainly compelling. Unfortunately, you will find that this isn't really an easy decision to make, as there are multiple factors that will determine whether you'll be able to live in Las Vegas. If you're seriously thinking of moving to the 'sin city', here are some factors that you'll have to consider first.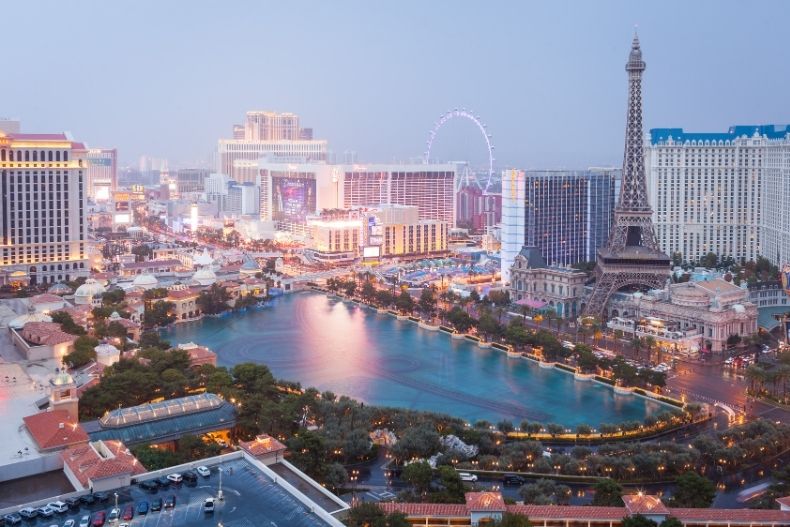 Know the Average Prices
There is no fixed pricing for living in the US. The costs of rent, gas, or food will vary depending on the neighborhood you choose. Everything around The Strip in Las Vegas will be exceedingly expensive, what with it being a hotspot for tourists and wealthy people to spend large quantities of money for entertainment. Some areas and suburbs will even cost you more than others. However, you can opt for affordable areas to settle in, like North Las Vegas for example.
Consider the Affordable Neighborhoods
The first you'll need to search for is the most affordable neighborhoods in Las Vegas. You can explore East Last Vegas first, as it is considered one of the most affordable areas in the city. With a population of 34,490, the average income in East Last Vegas is $33,576, while the average home value is $55,517. Downtown East is also an affordable area to live in, as the median income in Downtown East is $24,540, and the median home value is $46,257. The professional realtors at LasVegasHomesByLeslie.com recommend that you find a competent real estate agent before you settle on a house, as they'll be able to see flaws which you may have missed. They will also guide to the best deals on the market, especially because they know the market and will provide the best deals.
Utilities
Generally speaking, the costs of utilities in any area in Las Vegas will be slightly above the national average (about $100 to $200 per month). This can be attributed to the hot days of summers, which will require a good HVAC system to bring the temperatures down in your house. Winters can also get pretty cold, sometimes snow will even accumulate. However, spring and fall months can be pleasant. That's why it is expected for your utility bills to change depending on the time of the year.
Transportation
Living in Las Vegas requires that you get a car of your own immediately. While there might be a bus system and a monorail between The Strip and Downtown, these transportation means will often prove inefficient, as they won't reach all areas you need them to. In addition to that, they are slow, which means spending more time getting from one place to another. That's why you'll have to get your own car. Unfortunately, this could be one of the most costly expenses you'll have to manage. In addition to the costs of your car, you will have to pay for auto insurance and gas. Gas and coverage are known to be highly expensive in Las Vegas. In 2019, the prices of gas averaged at $3.22 per gallon, which is considered 14% more expensive than the national average.
Food Costs
One good thing about living in Las Vegas is that you won't have to pay more than the national average to buy food. Milk will cost about $3.41, while a loaf of bread will cost $2.26. Chicken breasts, on the other hand, can be bought at $4. By maintaining a well-balanced diet and buying your grocery in bulk, you can eat healthy meals every month while keeping food costs at $400 per month or under. However, that depends on your food choices and where you shop, so make sure to take these factors into consideration as well as choose a location to settle in Las Vegas.
Lower Tax Burden
One great benefit that you can have while living in Las Vegas is not having to worry about heavy tax burdens every month. Nevada is one of the seven states which don't enforce personal state income tax. It is also one of the 5 states that don't have corporate income tax. This can be considered a feat, especially for people coming from California, in which state income taxes are 12% higher than they are in Nevada. This makes Nevada have the 4 lowest tax rates in the US. Because the hotel-casino industry is paying the majority of taxes in Las Vegas, the tax rates are pretty low.
Las Vegas for Students
A lot of college students prefer living in Las Vegas due to the enchanting nature of nightlife there. The weather is sunny or warm most of the year, which makes it ideal for younger people. While the costs of living in Las Vegas can be higher compared to other locations, college students can still find rental apartments at affordable prices. You can find two-bedroom apartments that cost about $1,200, which can be quite affordable if you room in with another person. Sharing this apartment with three other students means you'll only pay $300 for the rent, which means the bills will also be divided at a similar rate. Adding to that transportation and food costs, you'll have to cover $1,000 per month for your necessities.
Las Vegas for Professionals
If earning a decent salary per month, living in Las Vegas will certainly be more costly to you than an average college student. The rent will be elevated to $1,100 and $1,200 a month, with $200 for utility costs and $200 per month for insurance. With the additional costs of food, gas, and house maintenance, you'll expect your monthly costs to exceed $2,500 per month.
To sum it up, living in Las Vegas can be cheap or costly depending on your monthly earnings and where you're going to live. Keep in mind that it is always better to have a monthly income to cover your basic necessities. If you're unemployed, chances are you're going to struggle to pay up the bills, even when you find a job. Finally, make sure to consult experts first before you decide to purchase a home in Las Vegas.